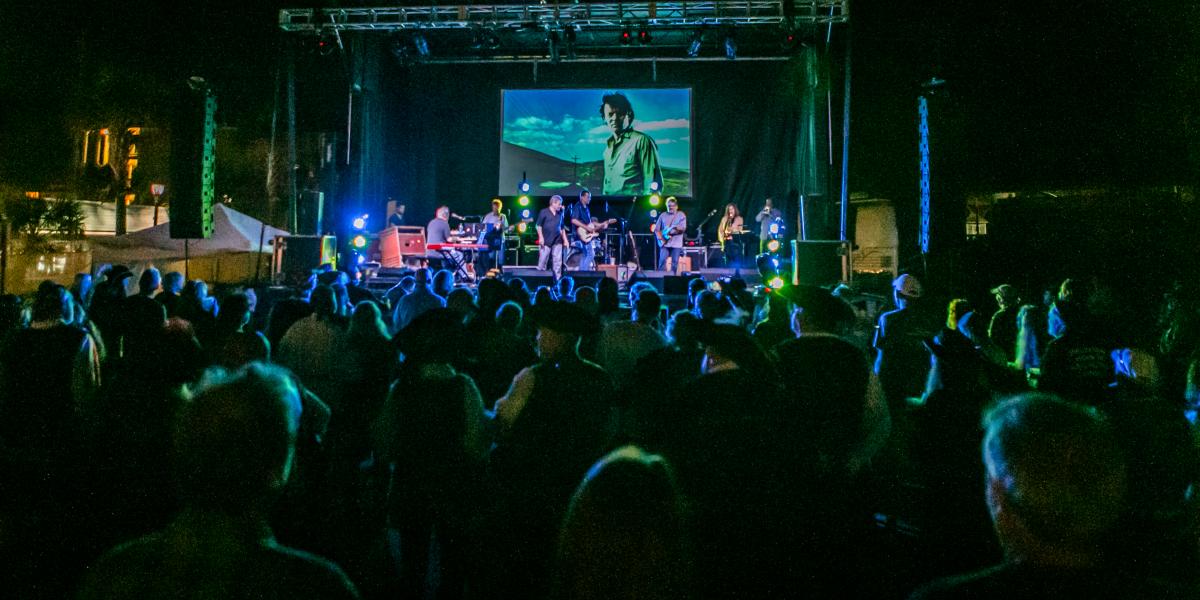 List
Where to Listen to Live Music
on Tybee Island
01
North Beach Bar & Grill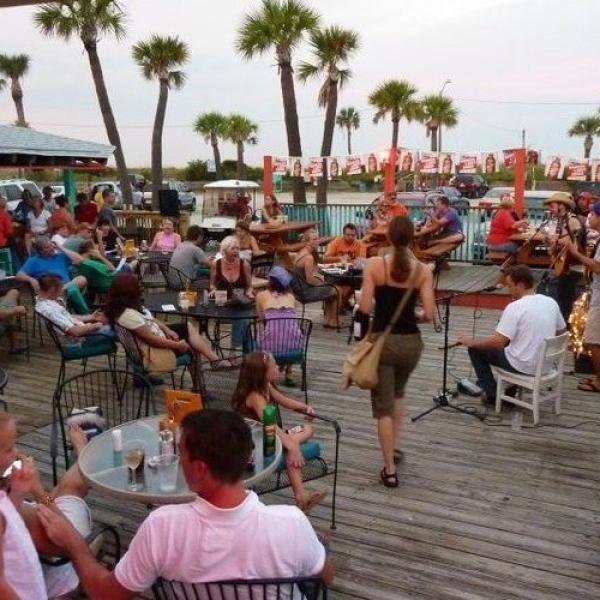 When your day of seaside fun has ended, make a stop at the pastel-colored North Beach Bar & Grill before setting your sights for home. This friendly neighborhood eatery offers an epic outdoor seating area with a fun, casual and welcoming air. Live music is a staple at this popular restaurant - so grab a cold one, order one of everything off the menu and settle in for an evening of excellent entertainment.
02
Tybee Island Social Club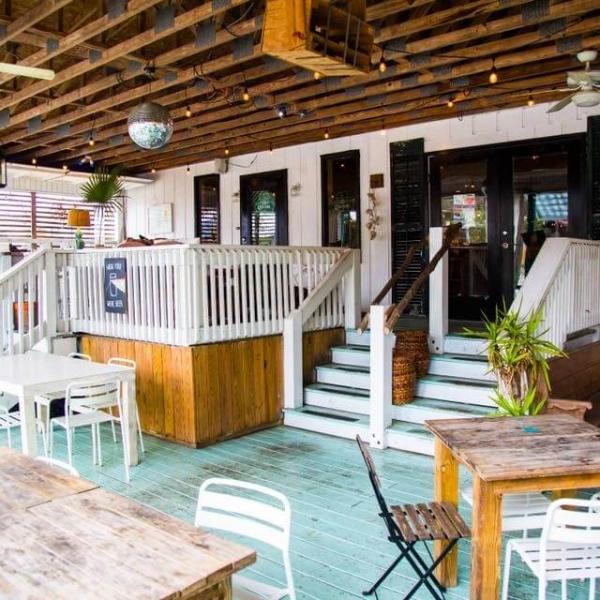 Located inside of a bright teal surf bungalow on Butler Avenue, Tybee Island Social Club offers a slew of impressive seafood dishes and craft cocktail options (we're big fans of their blackberry margarita). Tybee Island Social Club also offers a wide variety of diverse live music options - including their Live Music Brunch, held every Sunday from 11 a.m. - 3 p.m.
03
A-J's Dockside Restaurant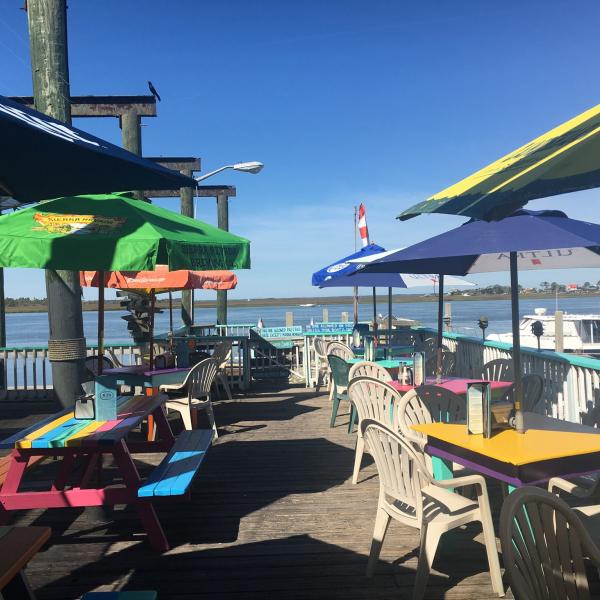 What do you get when you combine an epic sunset view, fresh seafood and live music? A-J's Dockside Restaurant, of course! This marsh-side marvel is a Tybee icon - and for good reason. Their seafood is some of the finest in the southeast and the live music line-up only adds to their undeniable appeal.
04
Rock House
If you're in the mood to dance, Rock House is the place for you! As the name implies, this Tybee bar and restaurant is the place to go for a rockin' good time. Located only steps from the beach, Rock House regularly features talented local musicians and DJs. Craving your moment in the spotlight? Rock House also offers karaoke!
05
Tybee Post Theatre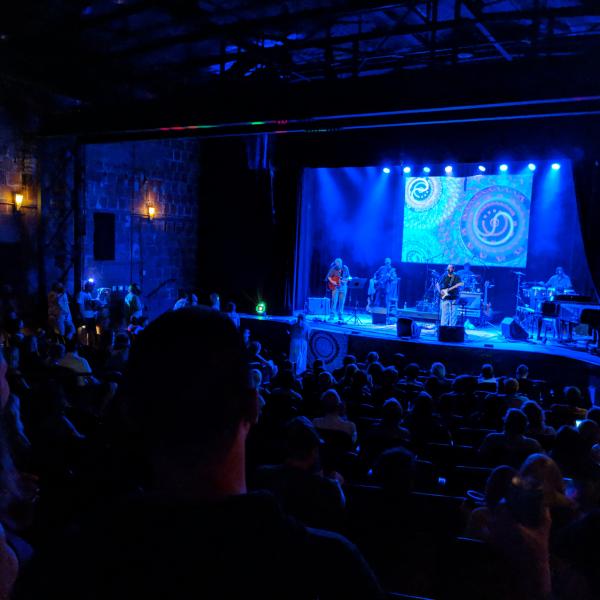 Built in 1930 by the U.S. Army as a movie house for the soldiers stationed at Fort Screven, the Tybee Post Theatre is still open today! Nowadays, the theatre provides entertainment for locals and visitors alike including live music from local and national acts, live theatre performances, movie screenings and more. See their full calendar of events here.