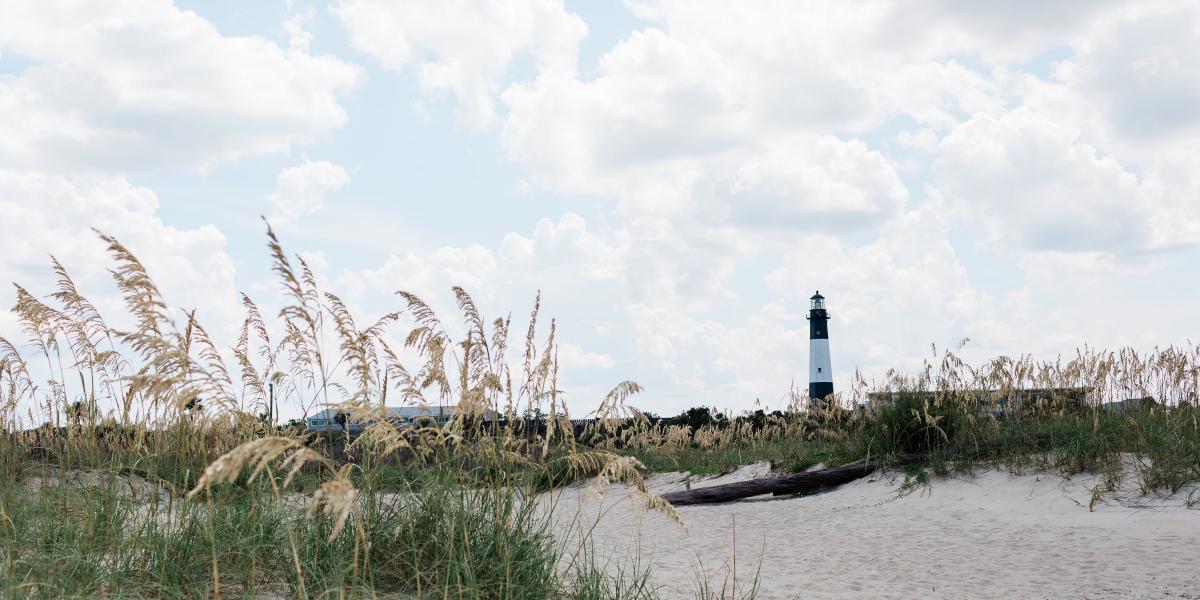 Article
Guide to
North Beach
Experience Tybee Island History
The rich history of Tybee Island dates back to the 1800s when Fort Screven and Fort Pulaski served as integral parts of America's Coastal Defense systems. Today, thanks to the Tybee Island Historical Society, many of the landmarks are preserved and highlighted by informative markers. The historic Fort Screven district showcases a variety of opportunities to soak up some of the island's history while enjoying the tropical surroundings. Grab your camera and climb up Georgia's tallest and oldest lighthouse then walk through the Tybee Island Museum – home to over 400 years of island history. Take a short ride to the Fort Pulaski National Monument, a military fortification located on Cockspur Island, where you can enjoy views of the ocean and Cockspur Lighthouse while watching cannon firing and historic reenactments. Interested in a night out on the town? Be sure to check for any upcoming concerts or movie showings at the historic Tybee Post Theater!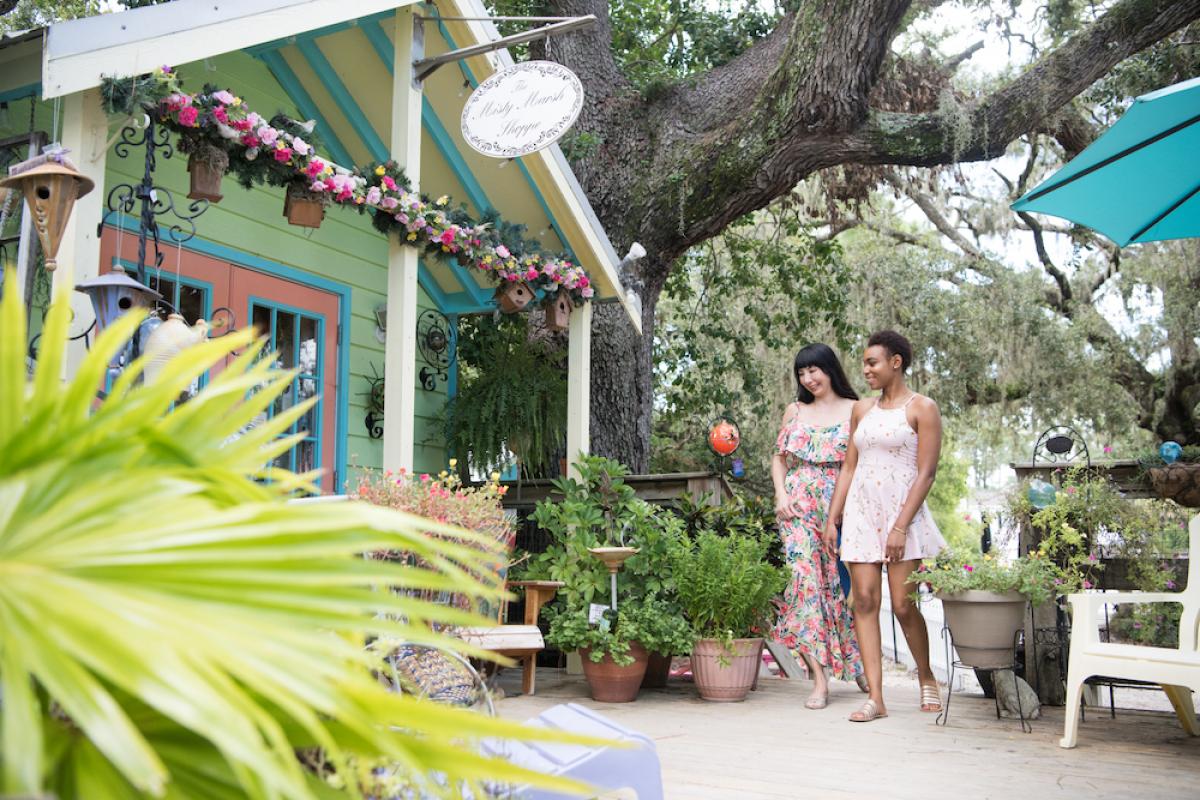 Shop 'Til You Drop
North Beach is often called Tybee Island's premier shopping district. Home to The Shoppes at 1207 and Tybee Oaks shopping centers, North Beach offers enough shopping options to fill a whole day of retail therapy! Dress like a local with one-of-a-kind jewelry and clothing from Seaside Sisters, pamper yourself with locally-made aromatherapy products from Kelly & Company, dig for art treasures at Tybee Art Gallery and reminisce on your vacation for years to come when you take home a piece of Tybee are from the Casey Jones Photography and Gallery.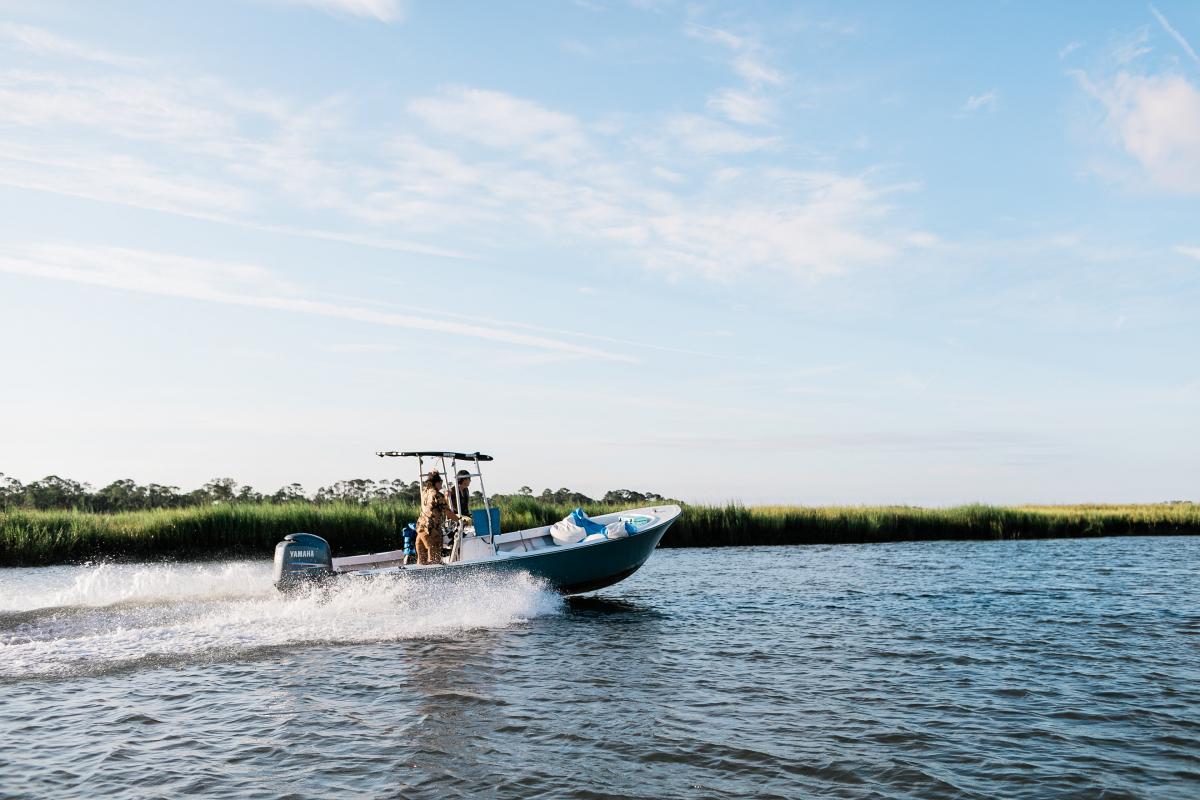 Seas the Day
North Beach visitors can experience a variety of water adventures from deep sea fishing to fast airboat rides. The list of saltwater thrills is impressive to say the least. The lengthy roster includes Tybee Jet Ski and Watersports, Sundial Charters and Brown's Reel 'Em N Deep Sea Fishing. If a quiet water escape is more of your scene, try learning something new from Tybee Surf Lessons or spend the afternoon skimming the water with Sea Kayak Georgia.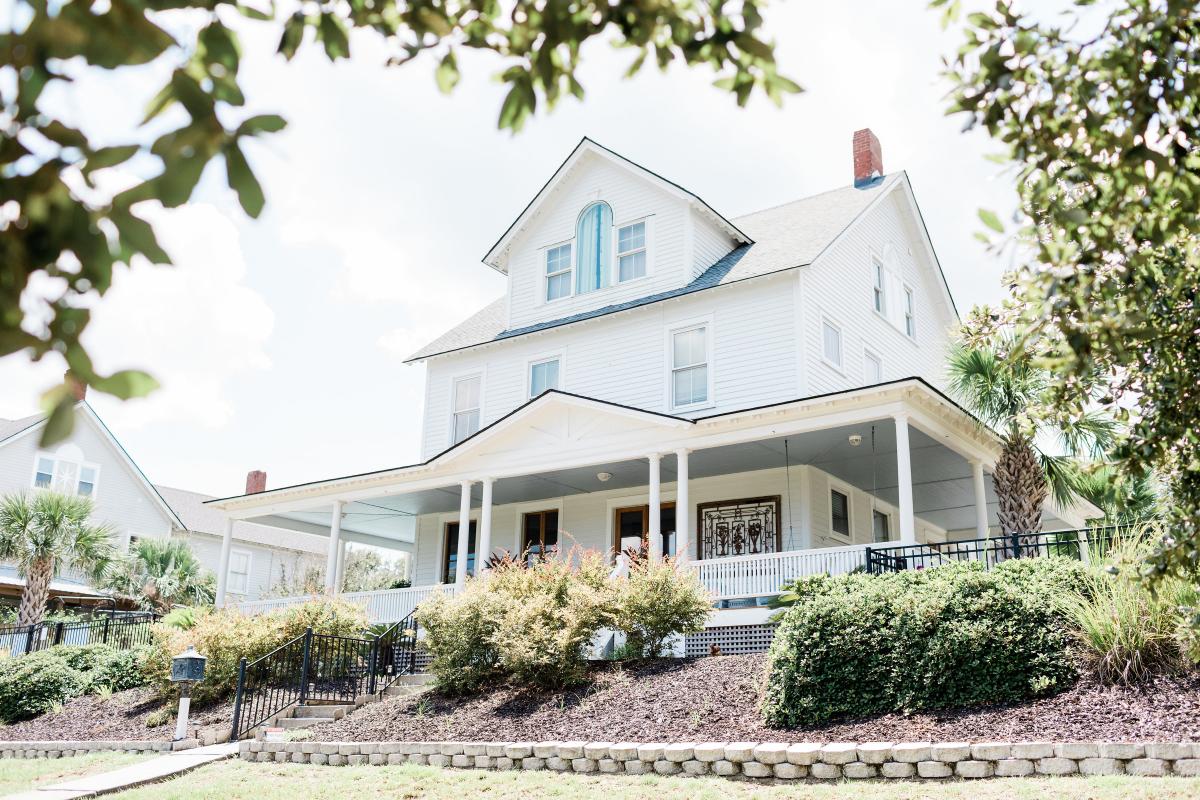 Feel at Home
From quaint cottages to a cozy campground, North Beach lodging offers something for every traveler. Renovated historic homes boast beautiful retreats at Surf Song Bed & Breakfast, Lighthouse Inn Bed & Breakfast and Tybee Island Inn. Interested in staying in a celebrity beach cottage? Book Paula Deen's Y'all Come Inn through Mermaid Cottages. Adventure seekers can pitch a tent or park an RV at River's End Campground & RV Park, which is conveniently located near a neighborhood dog park and offers a newly renovated pool.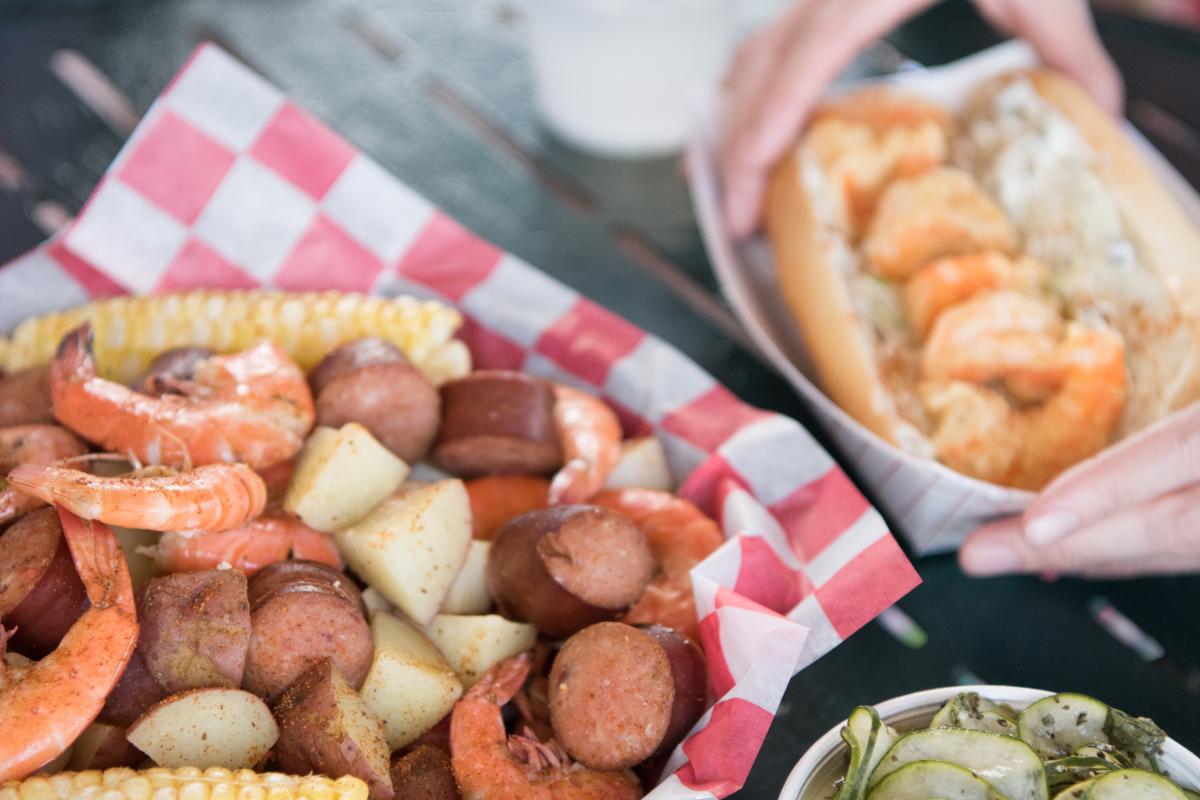 Authentic Dining
North Beach restaurants offer a variety of dining options to suit every palate. If a romantic southern date night is in the cards, give Sundae Café a try. If outdoor dining is more your scene, try grabbing some authentic bar-b-que at Gerald's Pig & Shrimp or listen to live music on the deck of North Beach Bar & Grill. Caffeine lovers can sip sensational coffee while shopping at Tybean Art & Coffee Bar. Most of all, a beach day isn't complete without some ice cream! Enjoy scoops from the iconic Tybee Sugar Shack or marvel at the colorful Sweetie Pies pop-up offering unique flavors of authentic gelato.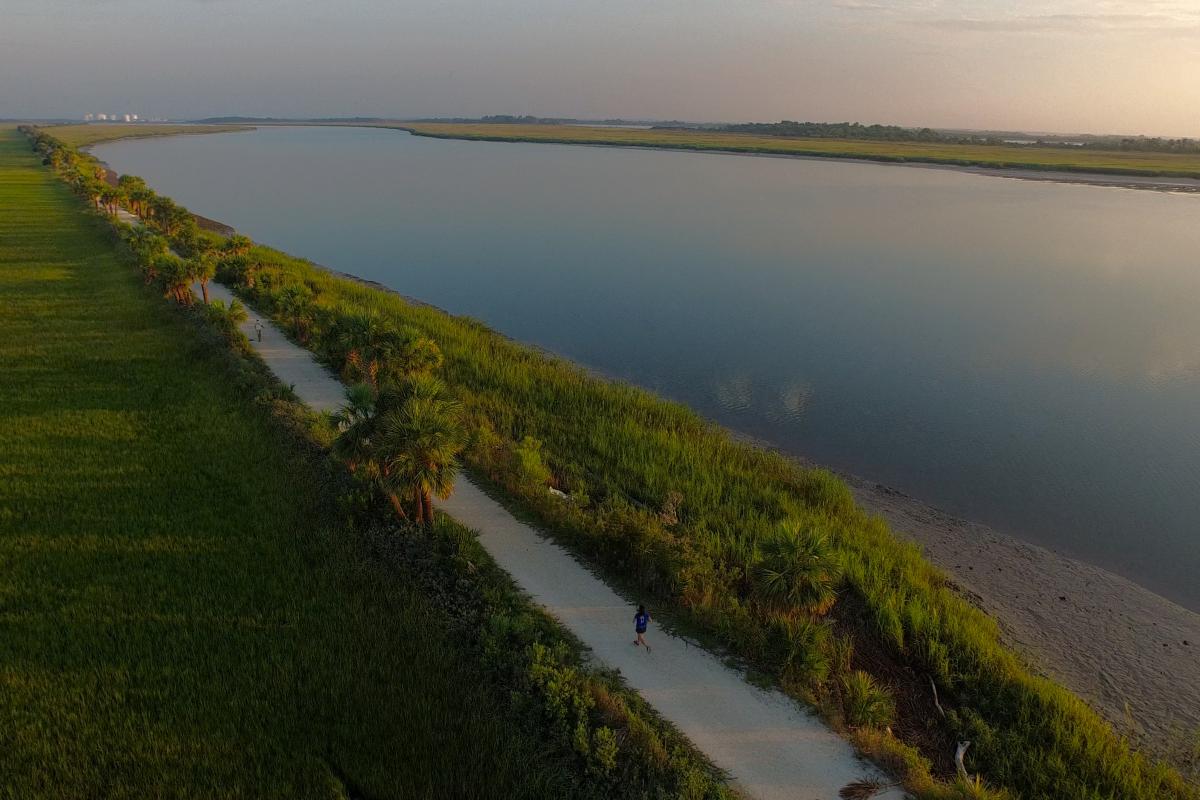 06
Get in Touch with Nature
It's no secret that Tybee Island is a great place to see stunning wildlife. However, many don't know that our barrier island is on the Colonial Coastal Birding Trail. Host to over 200 bird species, Tybee's North Beach offers excellent birding along the jetties and nature trails. For those looking to enjoy the relaxing scenery from another perspective, grab your running shoes and enjoy the views of the Savannah River from the McQueen's Island Trail. For those looking to cruise around, Tybee Island is known as one of the most pedestrian-friendly beach towns, and many believe that there is no easier way to explore the area than by bicycle. Rent your own bike from Tim's Bike & Beach Gear and head out for a day of fun.
Sign Up for Our Newsletter
Be the first to hear about travel ideas, new local experiences and deals for visiting Tybee Island.
Subscribe to ENews
Scenes from North Beach
Use the #VisitTybee hashtag and share photos of your Tybee adventures with the rest of the world.