Profile
A-J's Dockside Restaurant
1315 Chatham Ave,
Tybee Island, GA 31328
Restaurants / Bars / Delivery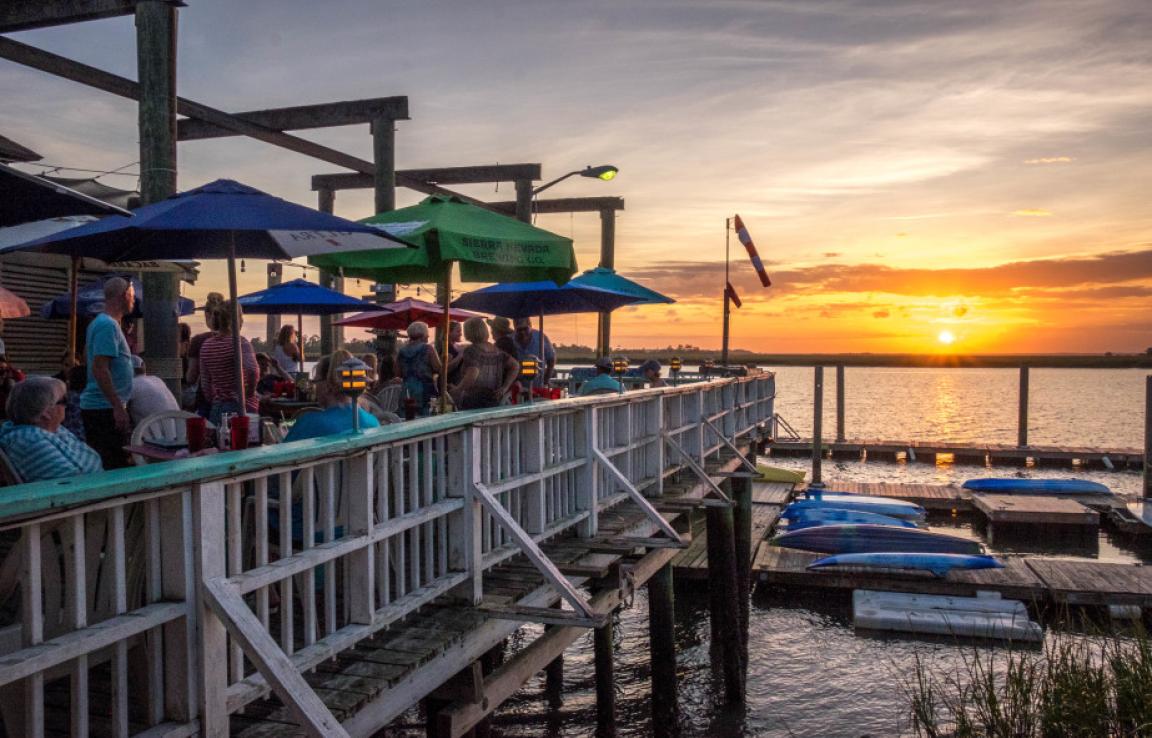 Reviews
TripAdvisor® Reviews:
Raechelann | Jan 18, 2021
"What a Sunset!"
Me and my family went here for our last dinner on the island. We enjoyed a beautiful sunset, great cocktails, live guitar and some of the best food we have had on the island. I highly recommend...
Lisa G | Jan 3, 2021
"Make reservations if you want to side outside..."
We visited AJs the week after Christmas during our day trip to Tybee from Savannah. Several friends had recommended AJs to us, and we planned to sit outside and enjoy a drink and a meal, and then...
maughanm | Dec 24, 2020
"Everything Excellent"
Good service, great food, live music. What else can you ask for?? Ten of us there and everyone was happy. The flounder was the best, shrimp was excellent and the desert was fabulous. You must go here.
Yelp® Reviews:
James W. | Nov 25, 2020
Very thankful for reservations only to keep numbers down during Covid-19, mandatory masks unless eating or drinking, temperature checks, .... Polite...
Elaine B. | Sep 17, 2020
This place was so good. Their website does not advertise their new hours but I guess Monday-Wednesday they aren't open for lunch, and don't open for dinner...
Seth D. | Jun 19, 2020
AJ's food was very good, but the biggest reason for the 5 star rating was that they were by far the cleanest and safest place to eat on the island amidst...