Profile
Sting Ray's Seafood
1403 Butler Ave.,
Tybee Island, GA 31328
Restaurants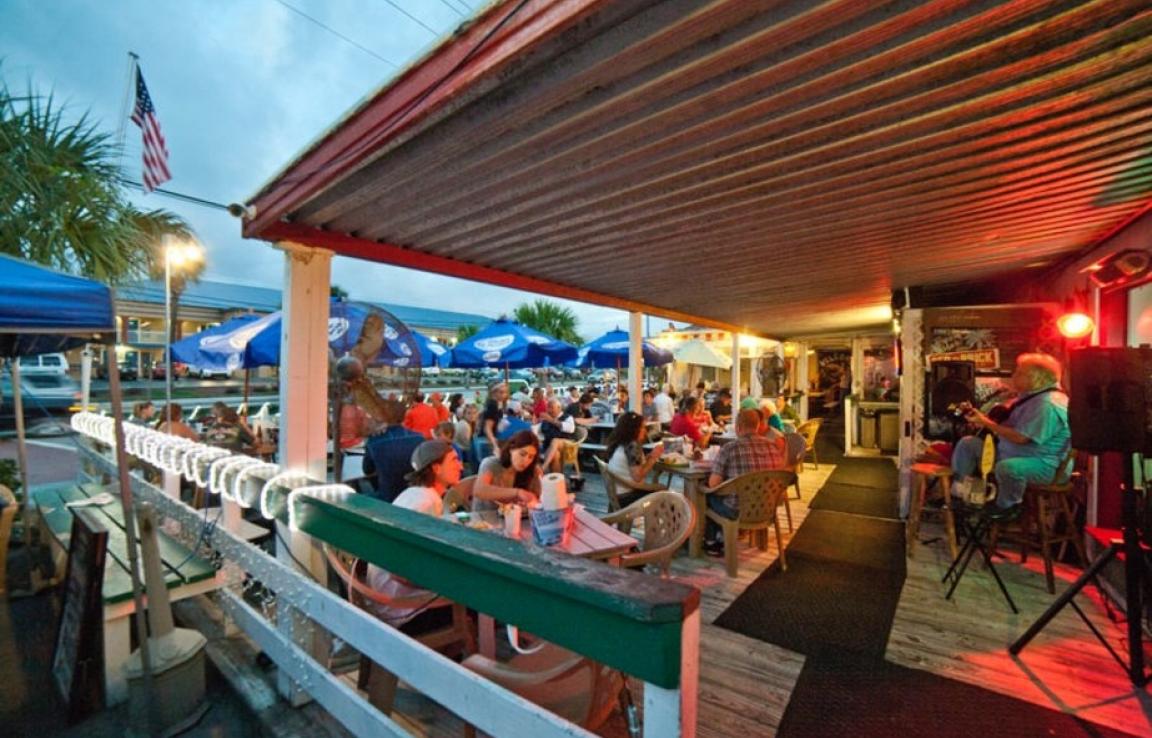 Info & Amenities
Stingray's offers seafood, live music and a relaxed atmosphere under the shade of beach umbrellas on a large deck beside Butler Avenue, Tybee's main strip.
COVID-19 Safety Measures
No additional safety protocols provided.
Reviews
TripAdvisor® Reviews:
cpgrn | Oct 22, 2021
"Great food and service!"
We really enjoyed this place. Very good service and food. The seafood is excellent. We liked it so much that we even bought the shirts.
ErikaStrozier1624 | Oct 3, 2021
"Don't get the crawfish "
We couldn't find anywhere on Tybee that had good crawfish. My husband is from Louisiana and lived in Texas for awhile so we know how to have a good ole crawfish boil. When we tried them here they...
880jeric | Sep 28, 2021
"Wonderful Food"
We had a great night. The entertainment was only secondary to how great the food and service was. During our stay, we made several trips there for meals. This is a place you don't want to miss.
Yelp® Reviews:
Anita W. | Oct 23, 2021
I've been eyeballing this place since planning a trip down to Tybee and I'm glad I got a chance to try it out. I ordered stringray's platter and it had the...
Quincey B. | Sep 4, 2021
6 of us ate here. 2,were satisfied, 1 very happy, 3 unsatisfied. Food was OK, 4 of 6 the food was medium temperature at best. Flavor was OK but not with the...
Marie C. | Aug 15, 2021
After a long drive from NC we were excited for a good meal. Wait was 40 minutes but that wasn't a big deal for us. Sat down and ordered drinks and an app...