Profile
Sting Ray's Seafood
1403 Butler Ave.,
Tybee Island, GA 31328
Restaurants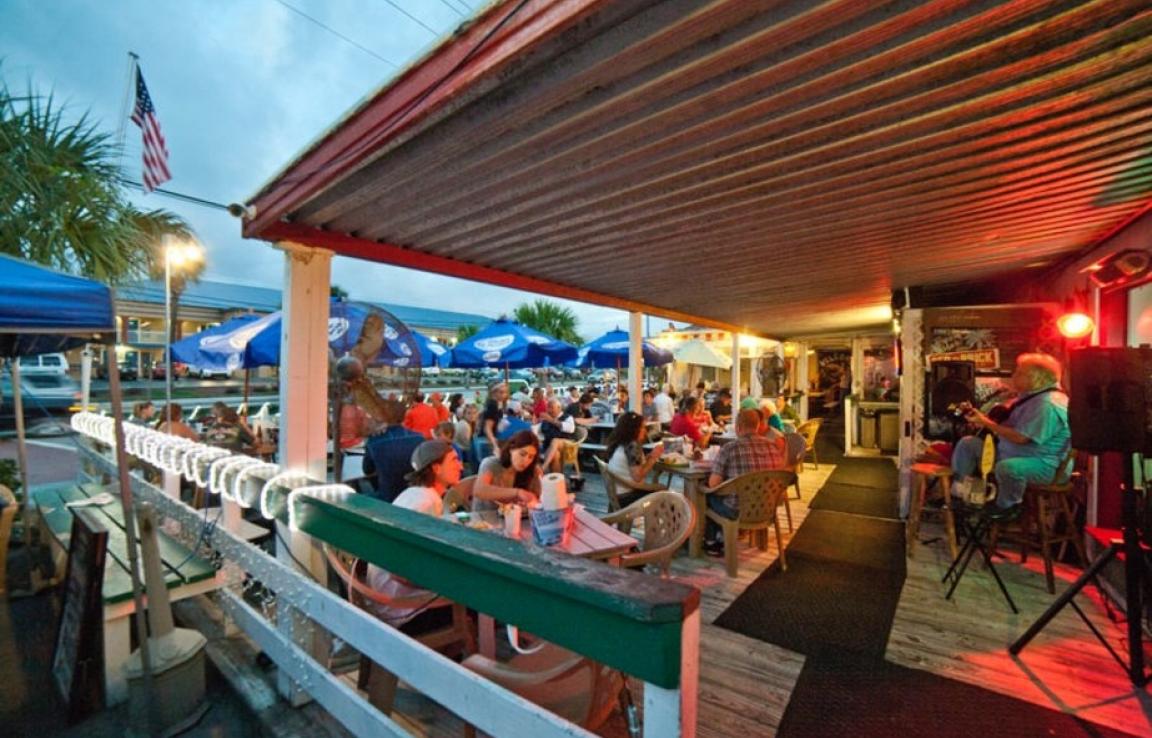 Info & Amenities
Stingray's offers seafood, live music and a relaxed atmosphere under the shade of beach umbrellas on a large deck beside Butler Avenue, Tybee's main strip.
COVID-19 Safety Measures
No additional safety protocols provided.
Reviews
TripAdvisor® Reviews:
sprinkduck | Nov 13, 2021
"Lucile's Po'Boy...YES!"
When we're in Savannah, we always make the trip to Tybee. To see the lighthouse? No. To see the ocean? No. To eat at StingRay's? YES! The best thing on the menu is Lucile's Po'Boy. A crispy...
Linwood K | Oct 28, 2021
"tasty"
Food was decent. Service was fine. They were busy and short staffed, but had a sign posted saying they were.. so patience please.. we were in no hurry
cpgrn | Oct 22, 2021
"Great food and service!"
We really enjoyed this place. Very good service and food. The seafood is excellent. We liked it so much that we even bought the shirts.
Yelp® Reviews:
Rick R. | Oct 28, 2021
I'm a little late posting this review, and I promised them that I would share my experience. If you follow my reviews, you have read what I wrote about a...
Anita W. | Oct 23, 2021
I've been eyeballing this place since planning a trip down to Tybee and I'm glad I got a chance to try it out. I ordered stringray's platter and it had the...
Quincey B. | Sep 4, 2021
6 of us ate here. 2,were satisfied, 1 very happy, 3 unsatisfied. Food was OK, 4 of 6 the food was medium temperature at best. Flavor was OK but not with the...