Profile
Sting Ray's Seafood
1403 Butler Ave.,
Tybee Island, GA 31328
Restaurants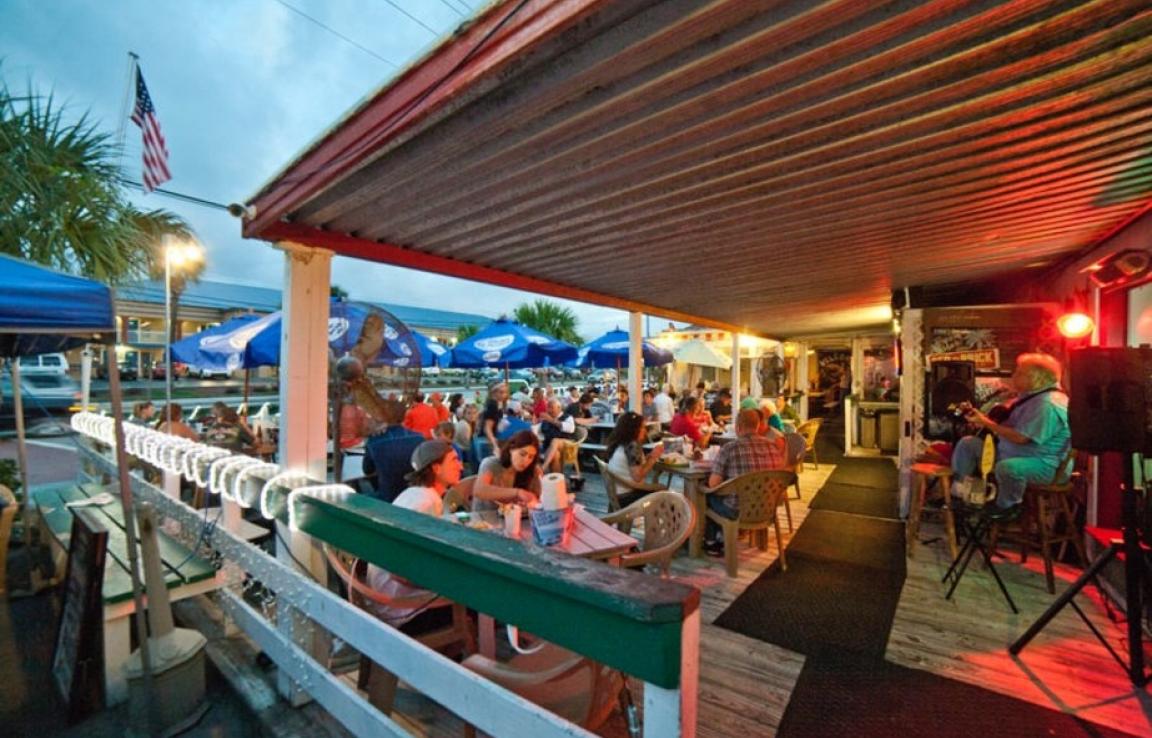 Info & Amenities
Stingray's offers seafood, live music and a relaxed atmosphere under the shade of beach umbrellas on a large deck beside Butler Avenue, Tybee's main strip.
COVID-19 Safety Measures
No additional safety protocols provided.
Reviews
TripAdvisor® Reviews:
carezy | Aug 11, 2020
"Great food"
Even though there was a long wait due to COVID-19 it was worth the wait. We had a party of 15 and our only complaint was the gnats outside while we were waiting. Once inside we had GREAT service and...
TNCyndi | Aug 10, 2020
"Great Food"
Visited July 2020 during covid-19, so of course there was a wait to be seated BUT not too bad. Service was good, food was great. Would eat here again.
bmitchellmphs | Aug 9, 2020
"Not worth the price"
This was not a great dining experience, especially for the $70 check for two. I had a fish basket and my husband had a shrimp basket. We had crab balls for an appetizer, and two sodas. All of the...
Yelp® Reviews:
Gerald H. | Jul 22, 2020
FlipFlops keep StingRay's Seafood off the 5star list but in all other areas it provided exactly what we were craving. SHRIMP, boiled and lots of them. We...
Keri M. | Jul 22, 2020
We ordered take out. Food was good but the wait time was almost 30 mins more than we were told. The staff we encountered was nice. Thank you for your hard...
Tina P. | Jun 6, 2020
Sting Rays was recommended to us by friends who have been to Tybee. The food reminded me of a local restaurant back home. The atmosphere was good. Food was...