Profile
Sting Ray's Seafood
1403 Butler Ave.,
Tybee Island, GA 31328
Restaurants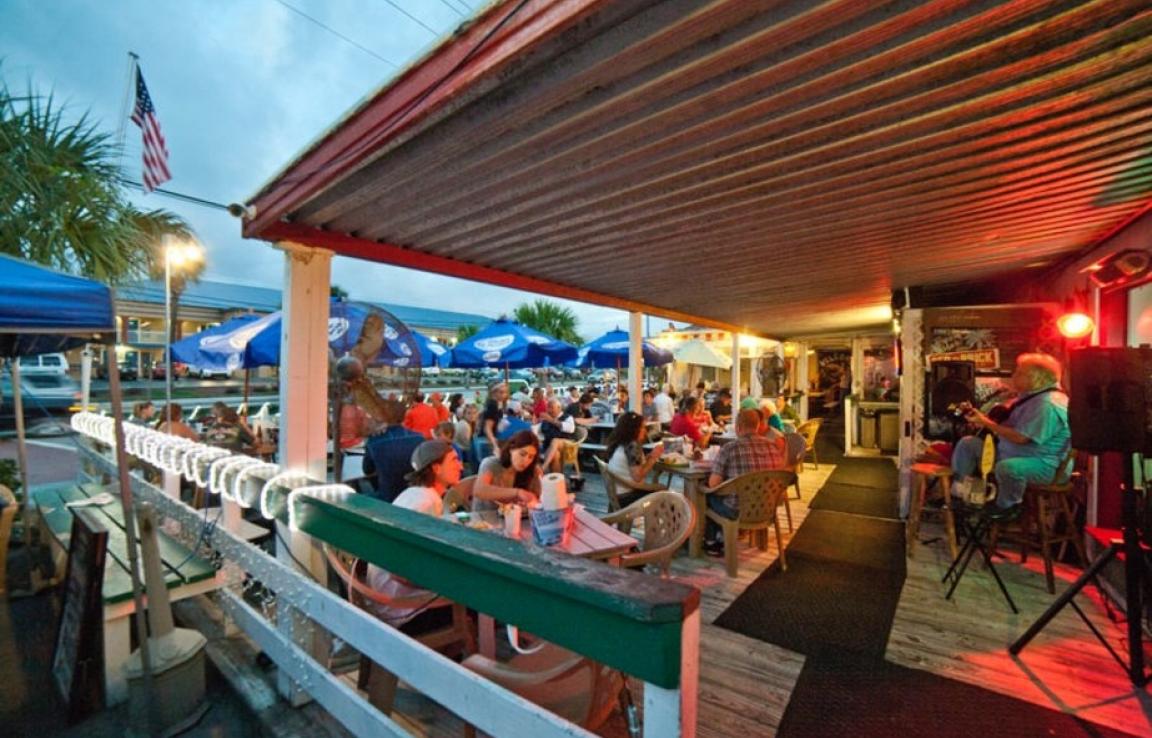 Info & Amenities
Stingray's offers seafood, live music and a relaxed atmosphere under the shade of beach umbrellas on a large deck beside Butler Avenue, Tybee's main strip.
COVID-19 Safety Measures
No additional safety protocols provided.
Reviews
TripAdvisor® Reviews:
SavannahDaddy | Jul 24, 2021
"Really expensive for what you get"
Had fish and oyster dinners. Smoked dip was good. There were about 10 tiny marble sized raw oysters that looked like they should be combined into 2-3 regular sized fried oysters. Drinks we fine...
tylerhess28 | Jul 22, 2021
"Best Place to eat in Tybee"
Absolutely wonderful experience! Food was amazing! The fried alligator strips appetizer was mouthwatering. The stingray burger was delicious! My wife got the shrimp tacos and they were to die for...
CandLO | Jul 22, 2021
"Health code violation issues"
I agree with the other post about the disturbing dirty kitchen with trash leaking on the floor. The bathroom was filthy and you could hear the kitchen staff b**ching about orders as you use the...
Yelp® Reviews:
Merr M. | Jun 14, 2021
Slow wait time for a table and for the food... I had to wait next to a snot nosed toddler while waiting on my table, I hate her.
Ed S. | Jul 16, 2021
I have said it before and will say it again, Stingrays is the best restaurant on Tybee Island! My family loves going to Stingrays. I highly recommend the...
Kelly A. | Jul 10, 2021
Went here and waited about 30 minutes. The service was excellent. I was here with 5 other people who got mani sandwich, crab cakes, and a few other...