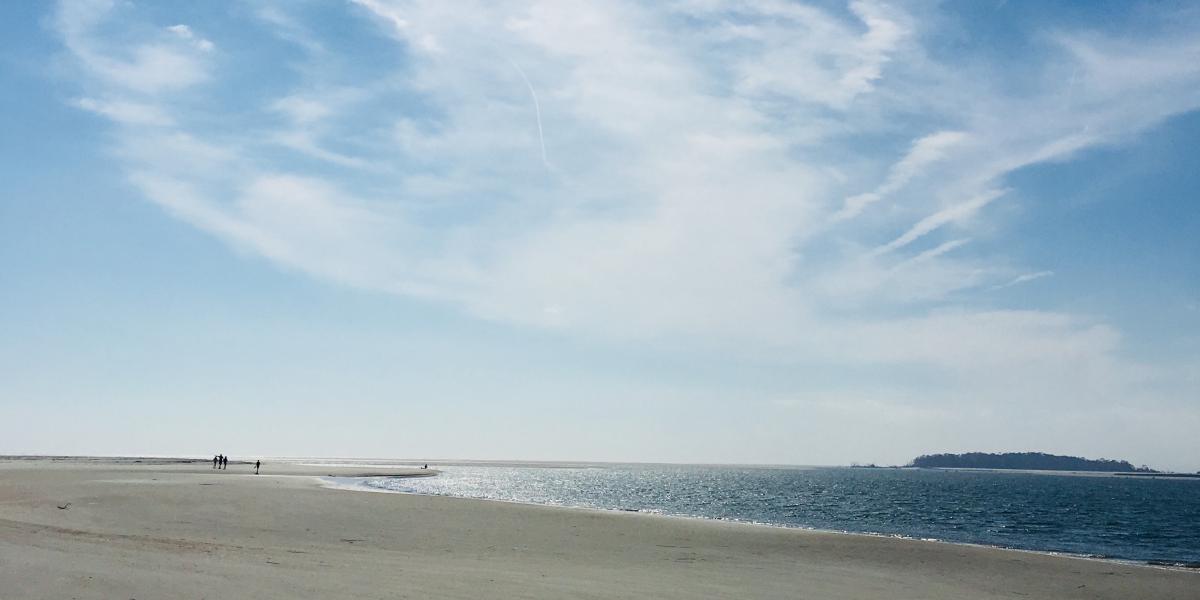 Article
Guide to
Back River Beach
Tucked away at the end of Highway 80, on the outskirts of a quiet neighborhood, lies Tybee's Back River Beach. Often referred to as the island's secret beach, this wide stretch of sand offers gentle rolling waves, dolphin sightings and show-stopping sunsets. For those looking to escape the crowds, Tybee's Back River offers the perfect setting to sit back, relax and just enjoy the view.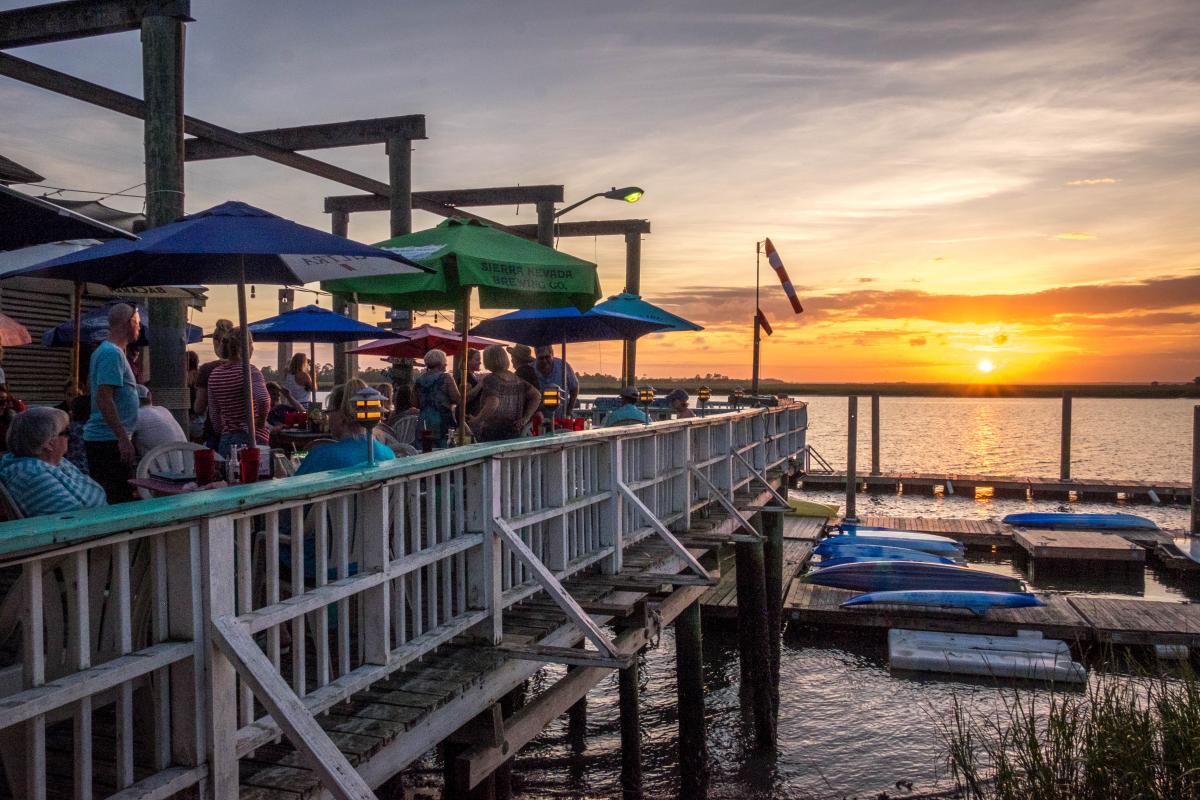 Seafood & Sunsets
Featuring some of the best views on the island, these Back River restaurants capture the essence of Tybee Island dining.
Traveling by boat? Pull right up to the dock located behind A-J's Dockside Restaurant where you can dine on fantastic eats after a day spent on the water. Tucked away on Tybee Creek, this local favorite offers a vibrant, colorful patio to match the multi-hued sunsets you can watch while indulging in the fresh catch of the day.
As one of the most iconic restaurants on the island, The Crab Shack serves up delicious platters of Lowcountry Boil to its diners on a deck overlooking the marshlands. Known for their catchy (yet true) slogan, "Where the elite eat in their bare feet", everyone is welcome to pull up a chair, crack some crab and enjoy the river views.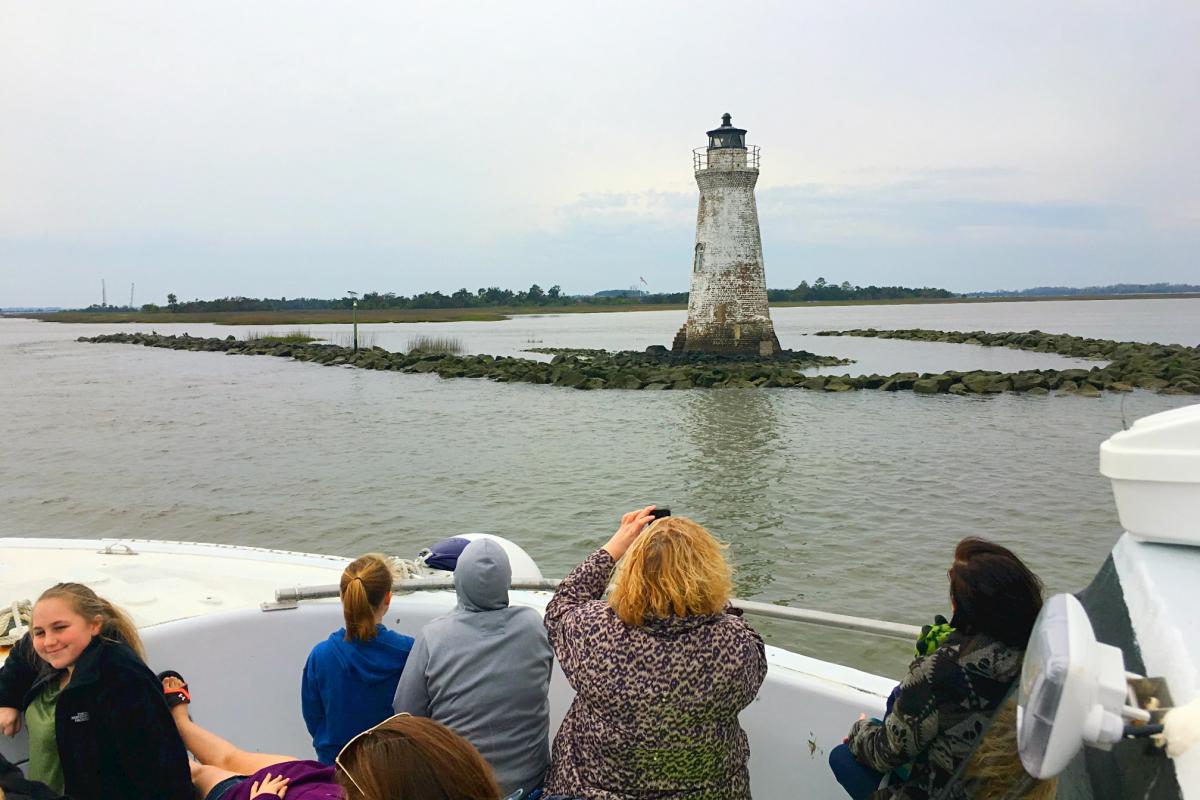 River Adventures
Tybee's Back River is a paradise for those looking to explore the great outdoors. Head over to the Lazaretto Creek Marina to find everything you'll need to spend the day on the water. Cast your reel across the quiet waterways with Marshland Inshore Fishing Adventures.
Looking for an experience of a lifetime? Hop aboard Captain Derek's Dolphin Adventures to spend an exciting afternoon spotting one of the island's most beloved residents – the Bottlenose dolphin! If slow is more your style, take a quiet break on your own kayak from Tybee Jet Ski & Watersports. Either way, you'll see Tybee from a new perspective on these beautiful marsh waterways.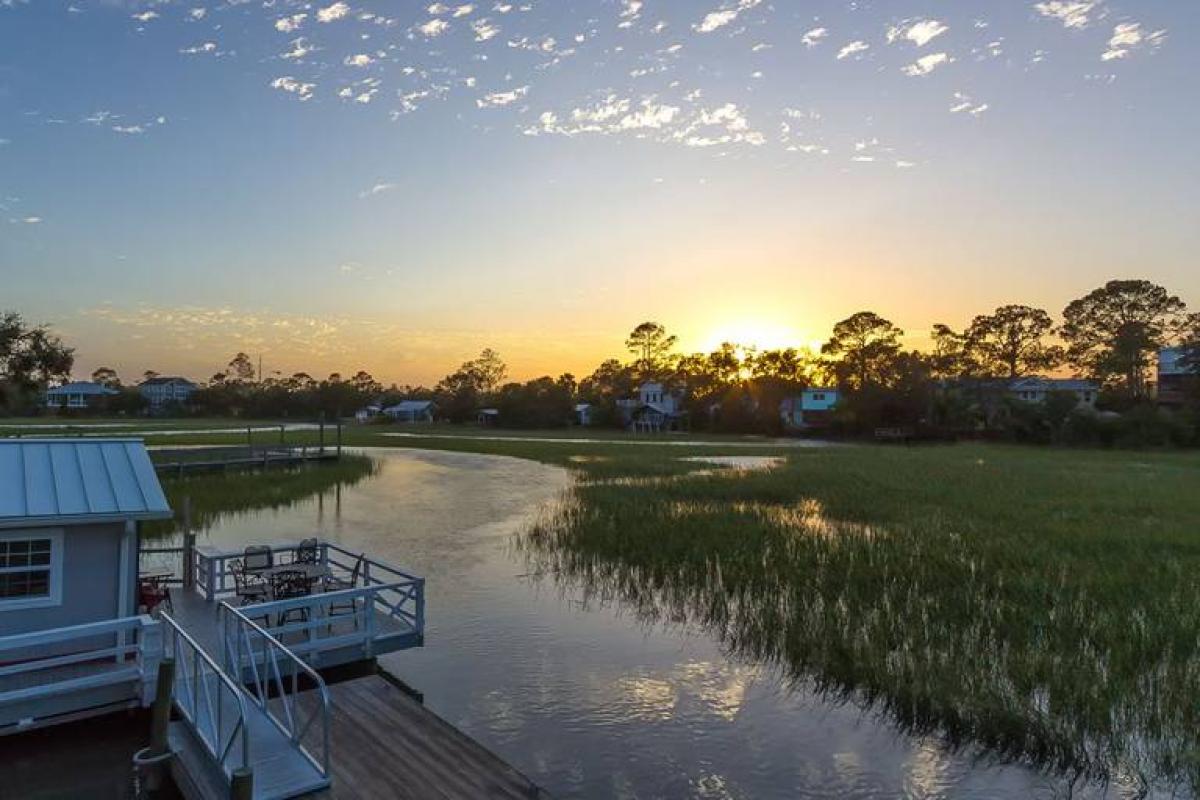 Rooms with a View
Imagine yourself waking up and sipping coffee while admiring the quiet views of Tybee Creek. From private docks to jaw-dropping sunset views, staying on Tybee's Back River has its perks. Whether you're looking for pet-friendly accommodations or plenty of room for the entire family, you're sure to find the ideal vacation rental for your Tybee Island Back River getaway.
Sign Up for Our Newsletter
Be the first to hear about travel ideas, new local experiences and deals for visiting Tybee Island.
Subscribe to ENews
Scenes from Back River Beach
Use the #VisitTybee hashtag and share photos of your Tybee adventures with the rest of the world.