Profile
Tybee Post Theater
10 Van Horne Ave,
Tybee Island, GA 31328
Theatre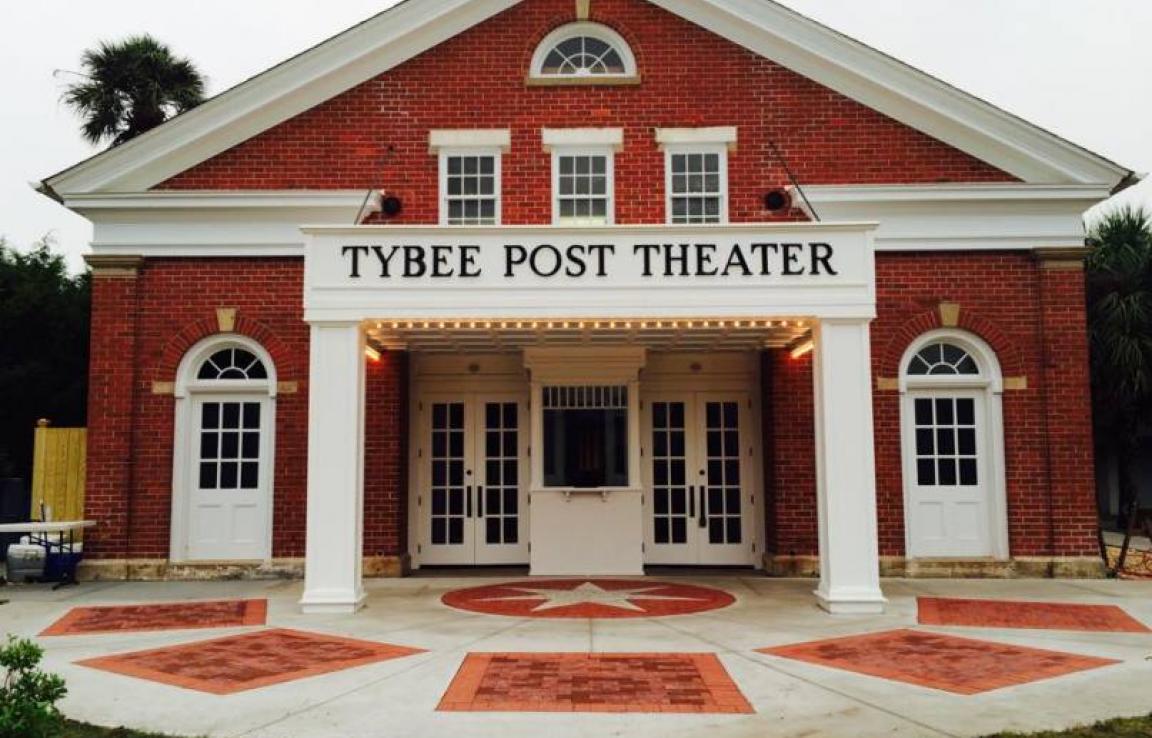 Info & Amenities
The historic Tybee Post Theater, set in the heart of the Fort Screven Historic District, was constructed in 1930 as a movie house for the soldiers stationed at the Army base. After going dark in the mid-1960s, the curtain was raised for the first time in 50 years in September 2015, reborn as a performing arts and movie venue for Tybee residents and visitors alike.
Reviews
TripAdvisor® Reviews:
vgward2016 | May 22, 2021
"Front Porch Improv performers "
My party of 6 agree that this was a fun way to end a day on Tybee Island! A live performance that kept the audience in stitches all evening. They even brought patrons from the audience onstage and...
19HappySojourner56 | Nov 24, 2019
"Jewel of the island"
Lucked out by being on the island when the Post was hosting a jazz duet. It was an amazing concert. Many upcoming events sounded great. Wish we were here for some of them. Definitely a must do!
LESA H | Oct 27, 2019
"great entertainment"
Finally got my husband to go to a play with me, and he enjoyed it greatly as I did I. Jekyll and Hyde was awesome. Best performance by far was Vinnie King. Great job. We would recommend it highly.
Yelp® Reviews:
Kala P. | Jan 9, 2020
A true gem on Tybee Island! Not many small beach communities are so blessed to have a historic, functioning venue such as the Post Theater. Dating back to...
Melanie C. | Nov 16, 2015
Wondering around on bikes exploring all of Tybee Island, my husband and I came across this beautifully restored theater just yards away from where we were...
Jayme K. | Dec 27, 2018
We had such a pleasant experience here. The theater has such a sweet small town feel to it. The staff way beyond polite and didn't mind helping answer any...