Profile
Tybee Post Theater
10 Van Horne Ave,
Tybee Island, GA 31328
Theatre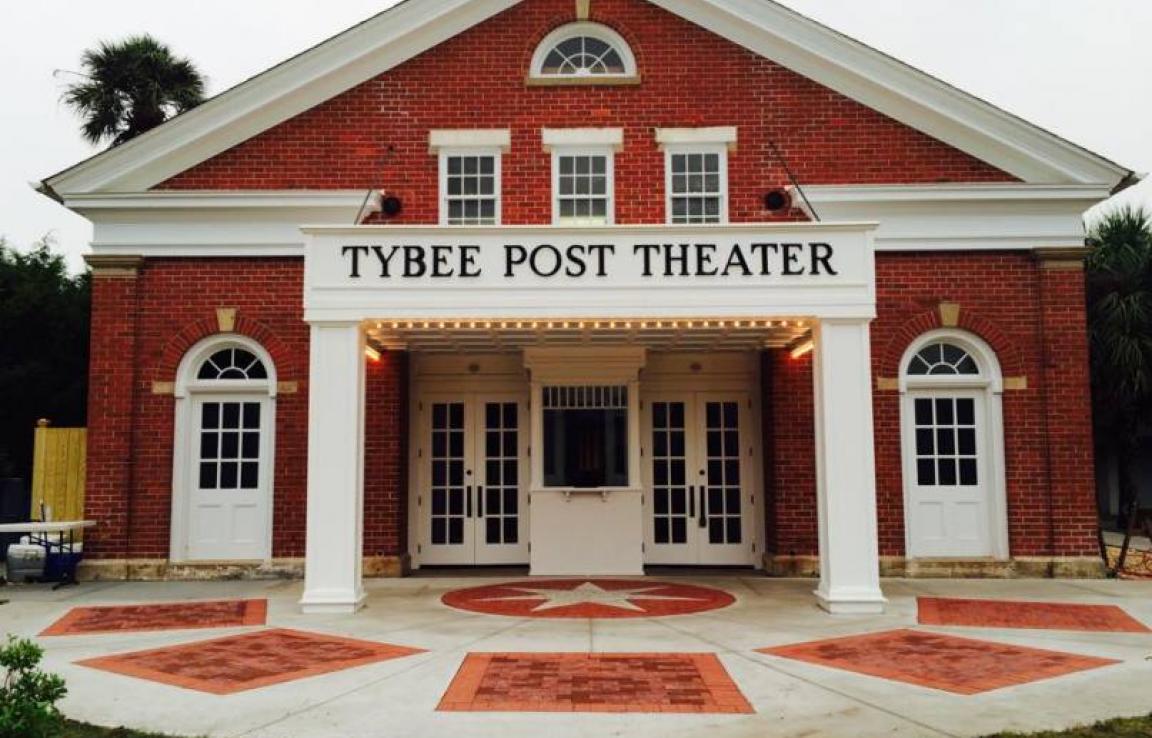 Info & Amenities
The historic Tybee Post Theater, set in the heart of the Fort Screven Historic District, was constructed in 1930 as a movie house for the soldiers stationed at the Army base. After going dark in the mid-1960s, the curtain was raised for the first time in 50 years in September 2015, reborn as a performing arts and movie venue for Tybee residents and visitors alike.
Reviews
TripAdvisor® Reviews:
xchitown | May 7, 2019
"Classic beautiful theater!"
We went to see the showing of Rocky Horror and had a blast. The staff were all in costume and really got into it with the rest of the audience. It's an old school theater...no reclining seats or...
Charles B | Mar 31, 2019
"Well Hidden Jewell"
While folks on Tybee may know this theater, many in Savannah would not as we have lived here for 25 years and only recently found it. The theater seats about 2-300, in comfortable seats and...
486tomk | Mar 19, 2019
"Great restoration and entertainment venue"
What a wonderful restoration of an old army Post Theater for the enjoyment of locals and visitors to the greater Savannah area. Live entertainment as well as classic and current films.
Yelp® Reviews:
Jayme K. | Dec 27, 2018
We had such a pleasant experience here. The theater has such a sweet small town feel to it. The staff way beyond polite and didn't mind helping answer any...
Melanie C. | Nov 16, 2015
Wondering around on bikes exploring all of Tybee Island, my husband and I came across this beautifully restored theater just yards away from where we were...
Mary K. | Jul 1, 2016
Lovely theater! A beautifully refurbished venue with attentive and friendly staff who just want you to have a great time. Love taking a glass of wine into...