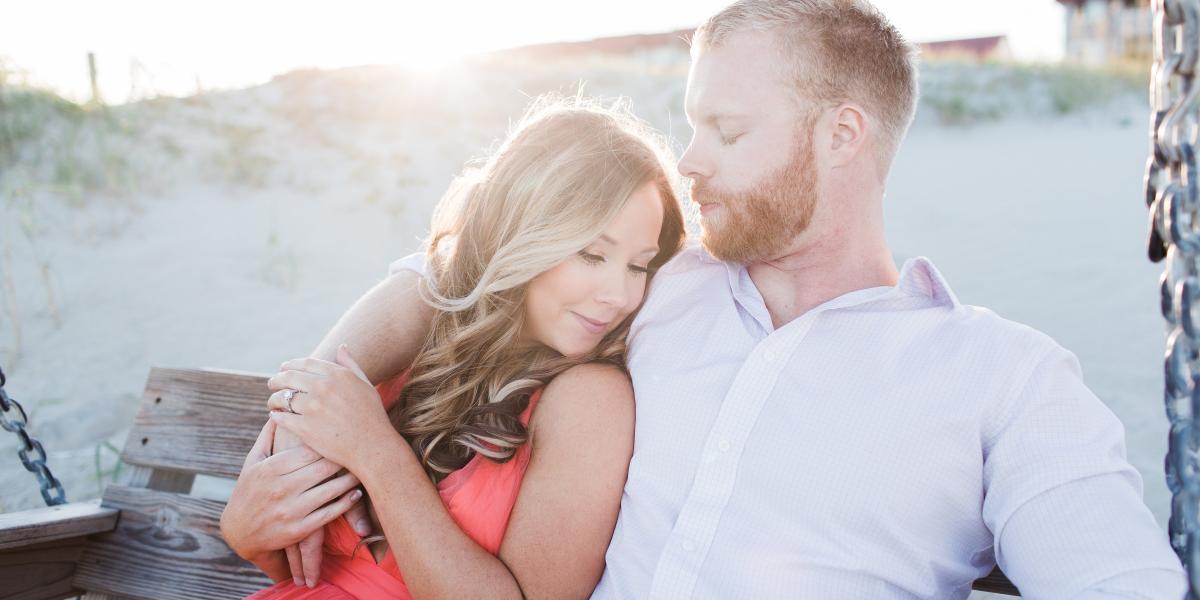 List
Where to Have Your Rehearsal Dinner
on Tybee Island
Soak in the island views and celebrate with your wedding party at these top rehearsal dinner restaurants on Tybee Island.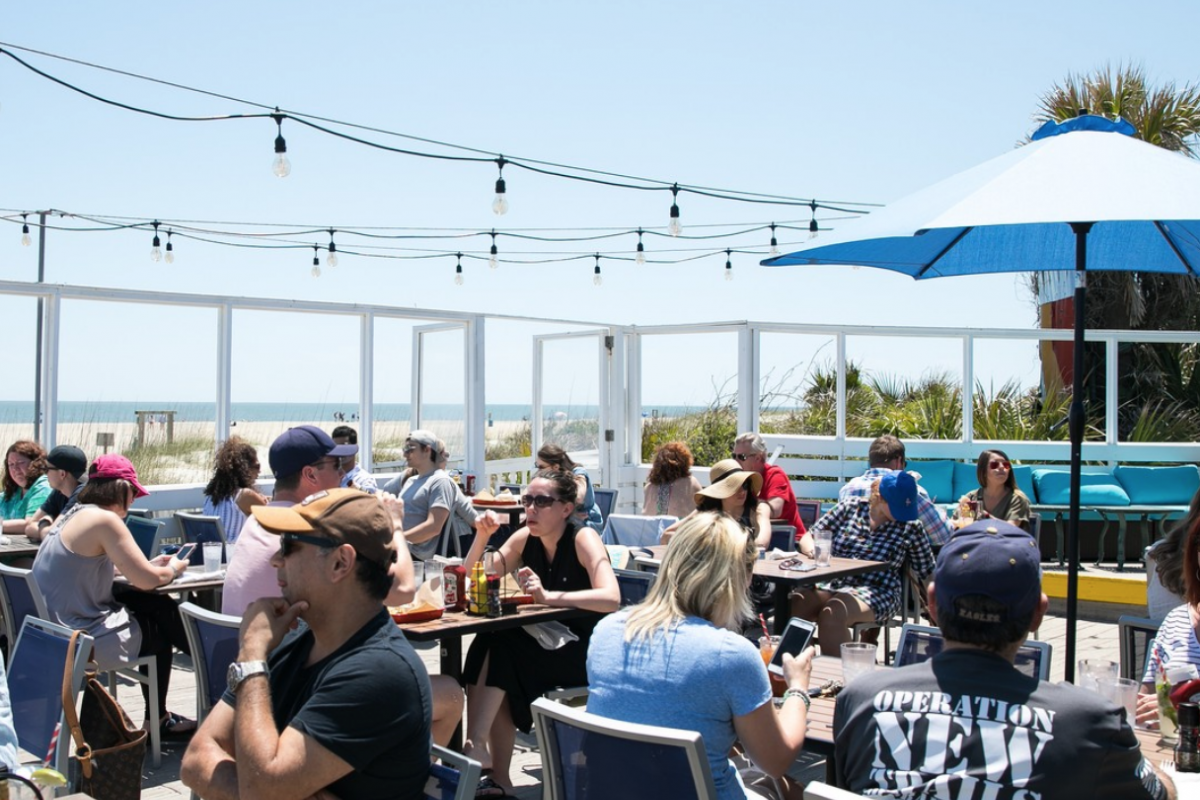 1
The Deck Beach Bar and Kitchen
Tybee's only beachfront restaurant has you and your wedding party covered for this special occasion. The Deck Beach Bar and Kitchen offers seating up to 125 guests with customizable dining packages, crisp beverages and a calming ambiance. Indulge in cuisines inspired by Australia, coastal Mexico and Hawaii just steps from the ocean.
2
Pier 16 Seafood Restaurant
Conveniently located on Tybee's south end with incredible views of Tybrisa Street, Pier 16 makes for the perfect spot for your rehearsal dinner. Choose from two outdoor decks or a rooftop bar to celebrate with your wedding party. The drinks are fun, dishes are delectable and the entertainment is provided (hello cornhole and Giant Jenga!).
3
Fannies on the Beach
A favorite local haunt, Fannies on the Beach offers an inviting space, lively atmosphere and friendly staff. Their expansive patio can accommodate rehearsal dinners of various sizes, and the decadent, casual menu will ensure that no guest leaves hungry. After your rehearsal dinner ends, your guests are just steps away from Tybee's most popular nightlife.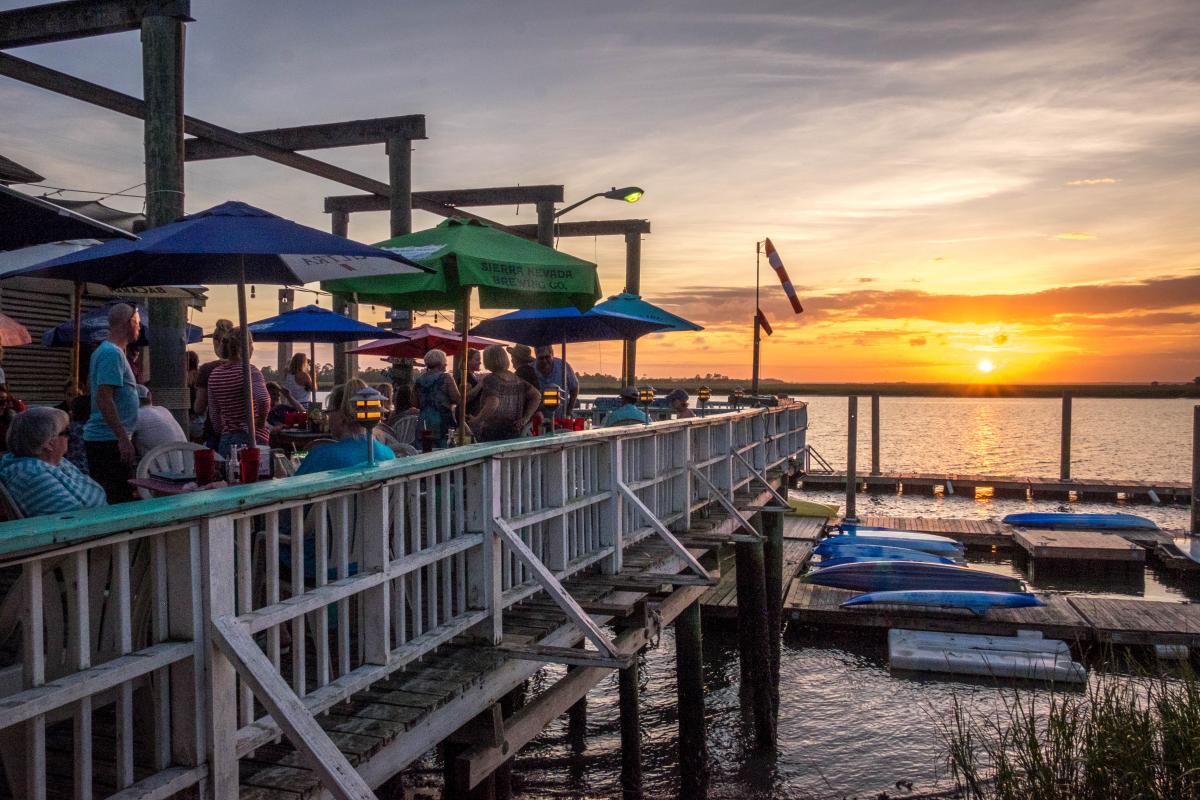 4
A-J's Dockside Restaurant
Known as one of Tybee's hidden gems, A-J's Dockside Restaurant is a perfect option to treat your guests for dinner. Their inviting space features rich colors, spectacular views, a full bar and an enticing menu. Celebrate and toast to your love when you host your rehearsal dinner at this island staple.
5
Sea Wolf Tybee
Praised for having one of the best food and drink menus and friendliest staff, Sea Wolf Tybee has become the newest island hot spot. Their evolving eclectic menu changes weekly and is sure to satisfy every palate. Oysters and specialty hot dogs, such as smoked Kobe beef, are a crowd favorite, as well as beer and craft cocktails in this cozy nook. Enjoy a romantic evening under their twinkle lights, surrounded by warm coastal breezes on their outdoor patio.
6
Sundae Cafe' on Tybee
For those with a smaller wedding party, consider hosting your dinner at Sundae Café on Tybee. Offering a more intimate and private setting, this family-owned eatery has created the perfect romantic atmosphere with succulent dishes to indulge in.
No matter how big or small the wedding party, Tybee Island has an option for you that will offer wonderful food, lasting memories and makes for the ideal location to have your rehearsal dinner.