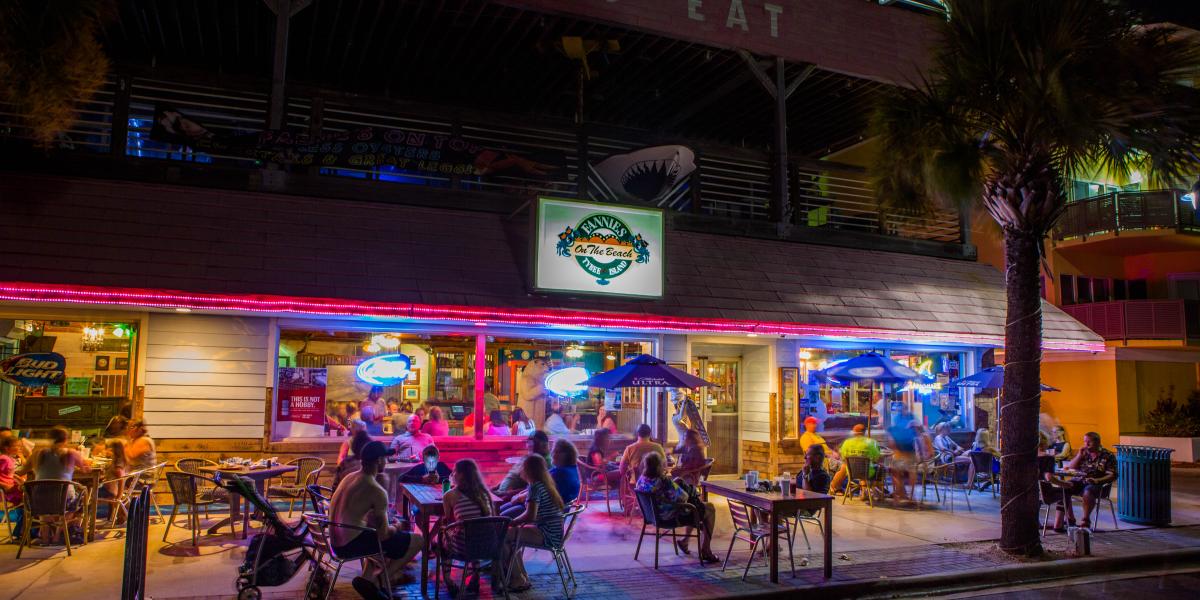 List
6 Alluring Spots to Soak
Up Tybee Island's Nightlife
So grab your pals and head out to experience Tybee Island after dark!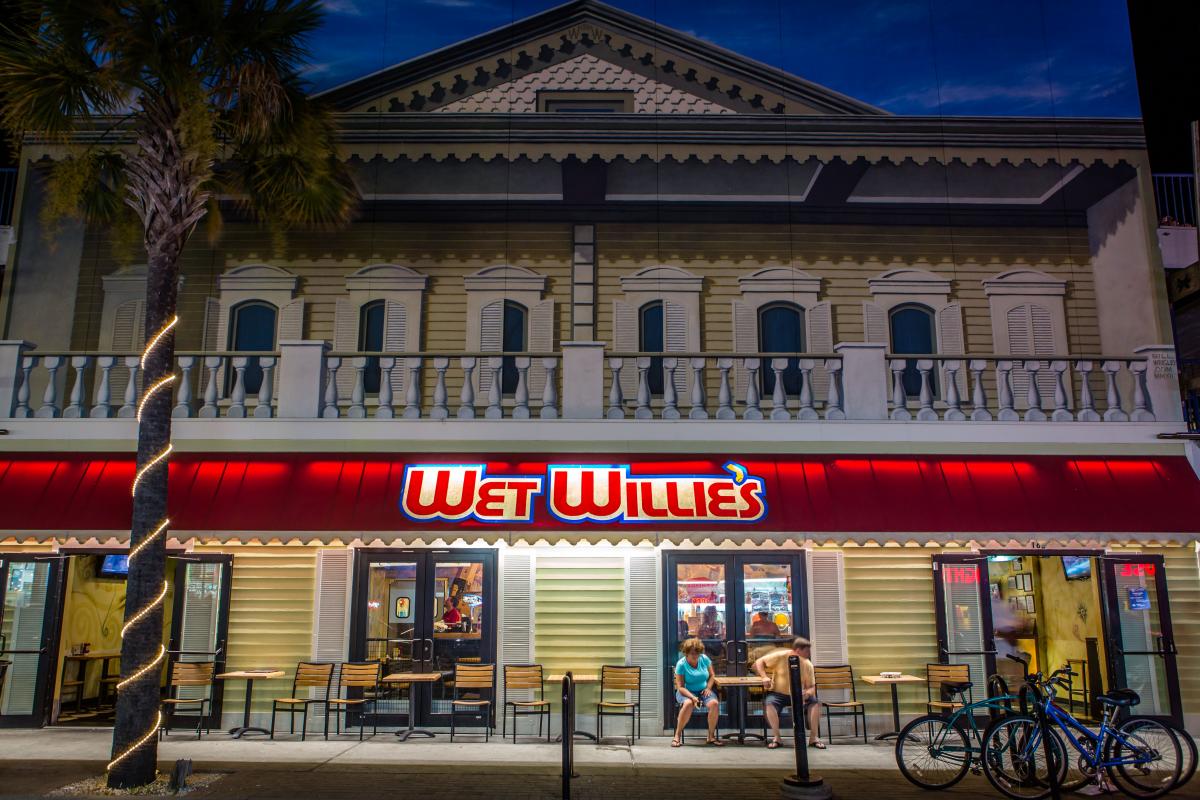 1
Wet Willie's
Known for their vast variety of chilly alcoholic slushies, Wet Willie's is a beachgoer's dream come true. The full wall of icy concoctions available in every flavor and color may seem tough to choose from at first, but once you've sampled and mixed them, you're sure to find your perfect match. We recommend the famous Call-A-Cab!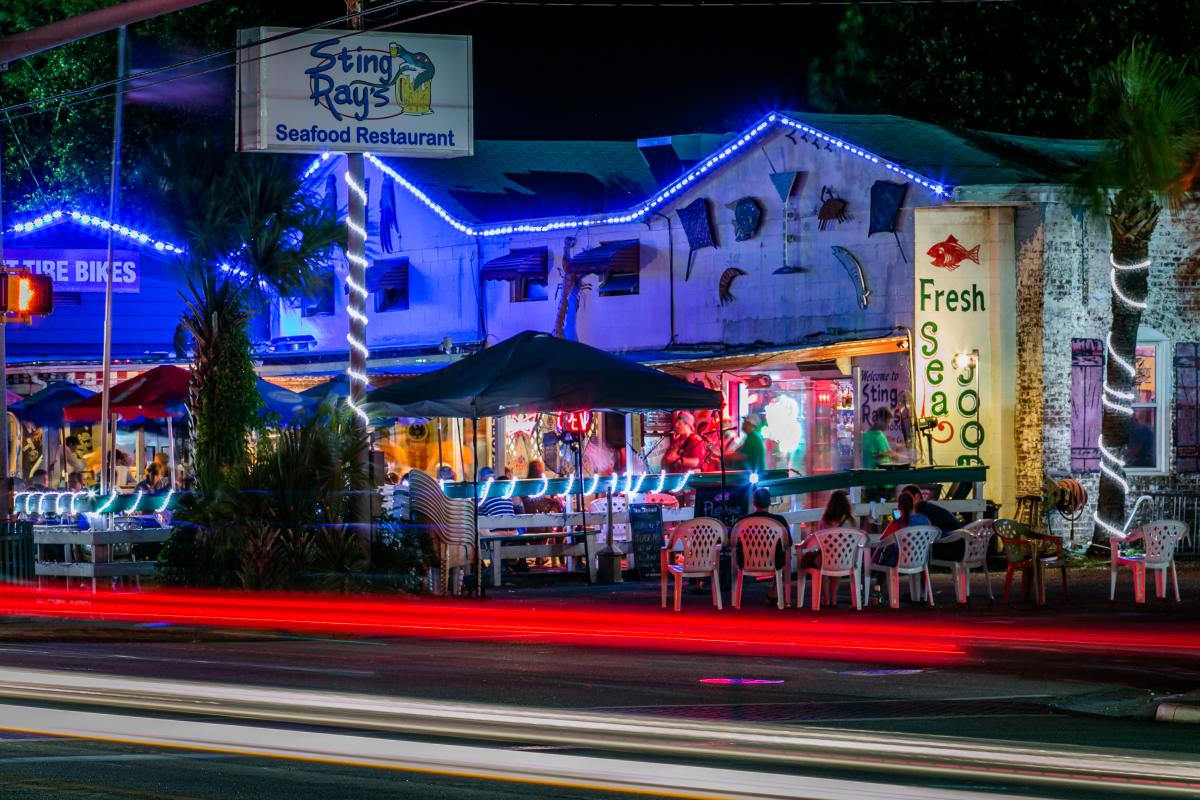 2
Sting Ray's Seafood
Voted Best Margarita on Tybee Island, Sting Ray's Seafood is the perfect place to catch a game, enjoy some easygoing conversation or listen to local musicians strum the night away. While you're at it, why not try one of the best seafood platters on the island!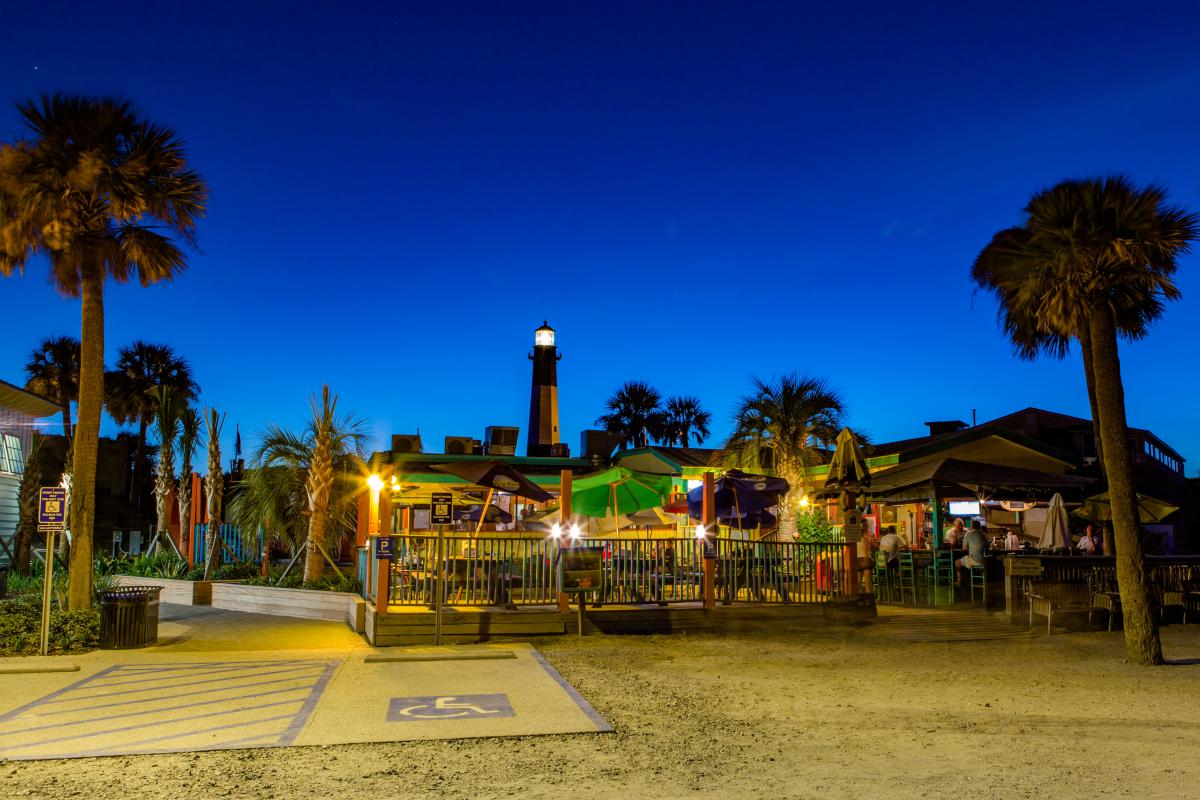 3
North Beach Bar & Grill
Is there anything better than dining beneath the oldest and tallest lighthouse in Georgia? Sip a tasty daiquiri or a cold beer at the quaint straw hut bar and soak up the scenery at North Beach Bar & Grill. In the mood to grab a bite? Their Caribbean-infused menu is quite the culinary treat!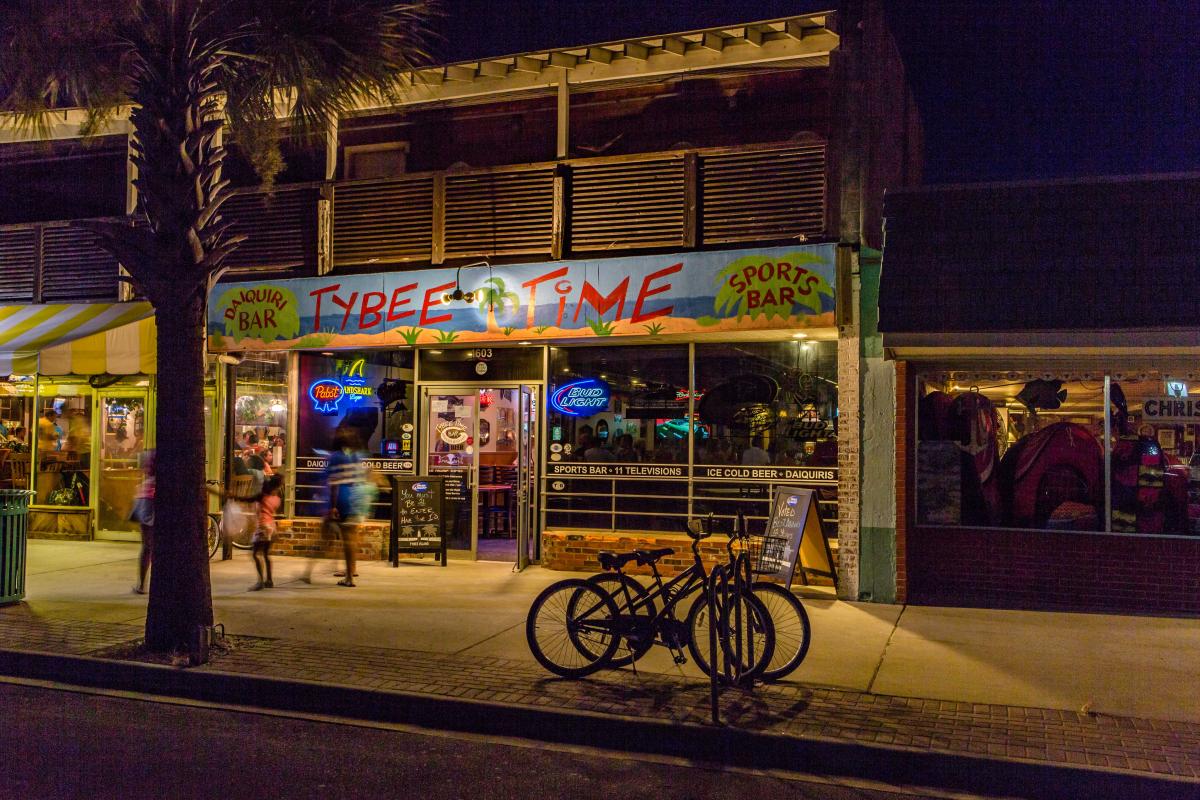 4
Tybee Time
The saying goes, "When you're here, you're on Tybee time," and it couldn't be more accurate. Tybee Time is a sports bar that doubles as a daiquiri bar — choose from 13 huge TVs and 10 strong frozen daiquiri machines. For confident guests, karaoke is available at this oceanfront bar, too!
5
Rock House
Whether you're looking for a cold beer or a hot dance floor, Rock House is your go-to Tybee spot after dark. Karaoke, neon lights and hip music make the atmosphere one for partygoers of all kinds. If dancing isn't your scene, perhaps good old fashioned darts and pool are!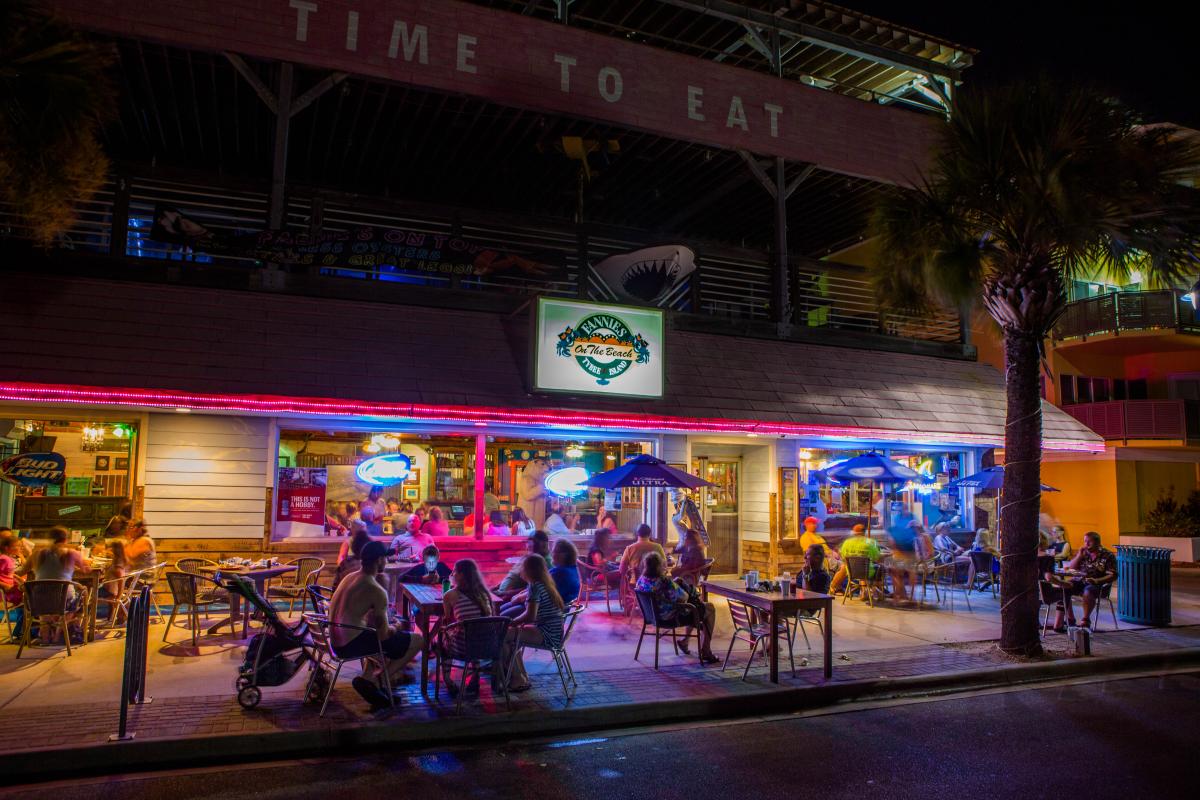 6
Fannie's on the Beach
Step into Fannie's on the Beach, a funky, fast-paced spot right off Tybee's main strip, and grab a drink at the bar or enjoy it on the balcony overlooking the ocean! Don't feel like sitting still? You're in luck! Tybee Island allows alcohol in open containers, so you can really sip and stroll!