List
Where to Eat Local Shrimp
on Tybee Island
You may have seen the big shrimp boats trudging down Lazaretto Creek as you pass over the bridge onto Tybee Island. During shrimp season, these fishermen are delivering freshly-caught seafood to the local restaurants in the area. If you've ordered peel and eat shrimp or a shrimp po' boy, chances are those delicacies were caught that very same day. It doesn't get much fresher than that!
If you're craving some seriously-fresh shrimp for your next meal on Tybee Island, here are five great spots to sit down, dig in and enjoy!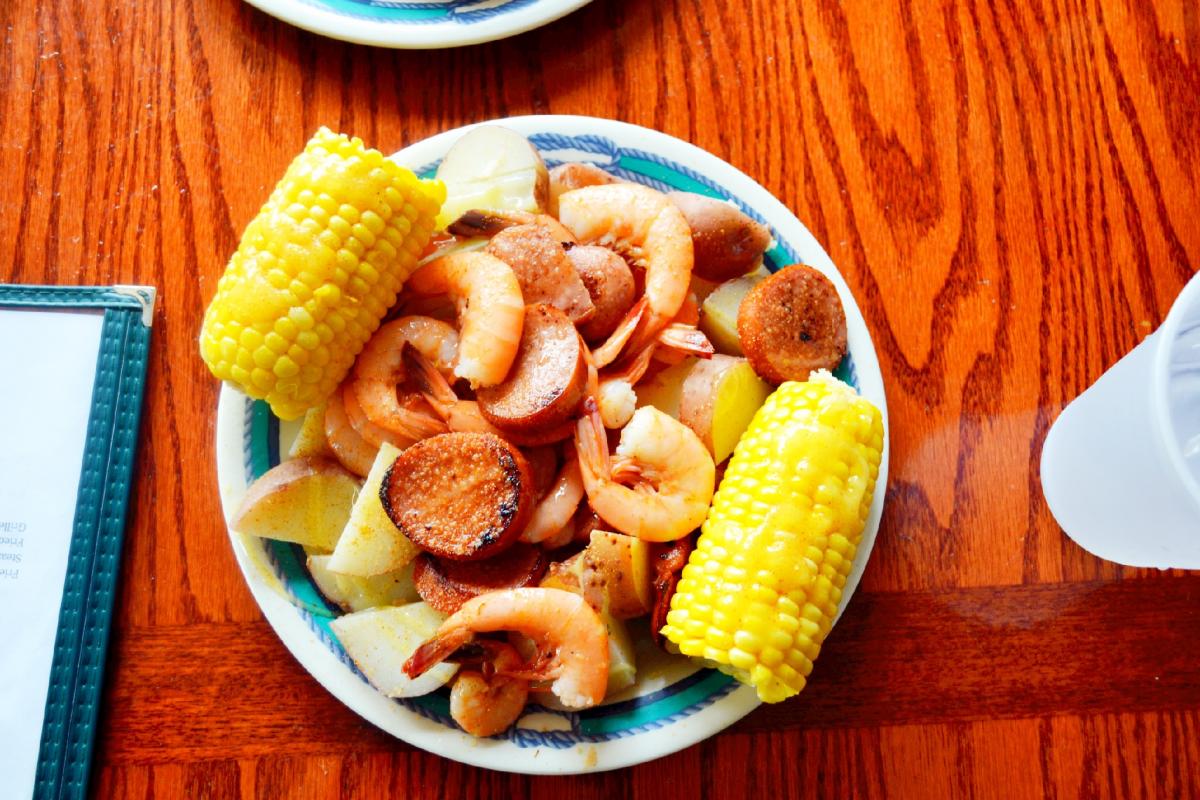 1
Bubba Gumbos
This hidden gem is located right off the Tybee Island Marina making it THE spot to score some of the freshest shrimp around town! Don't be fooled by the low-key atmosphere, Bubba Gumbo's elevated menu is one of the reasons why we love this place so much. Go traditional with a plate of peel and eat shrimp or try something new with their daily specials!
2
Coco's Sunset Grille
Locals flock to Coco's Sunset Grille for the - wait for it - sunset views, as well as some of satisfying seafood. Located off the docks of Lazaretto Creek, dine atop their outdoor deck to watch as the shrimp boats come in while you taste dishes like their Lazaretto steamed shrimp (pictured) or their shrimp cake sandwich. No matter which you choose, you can't go wrong.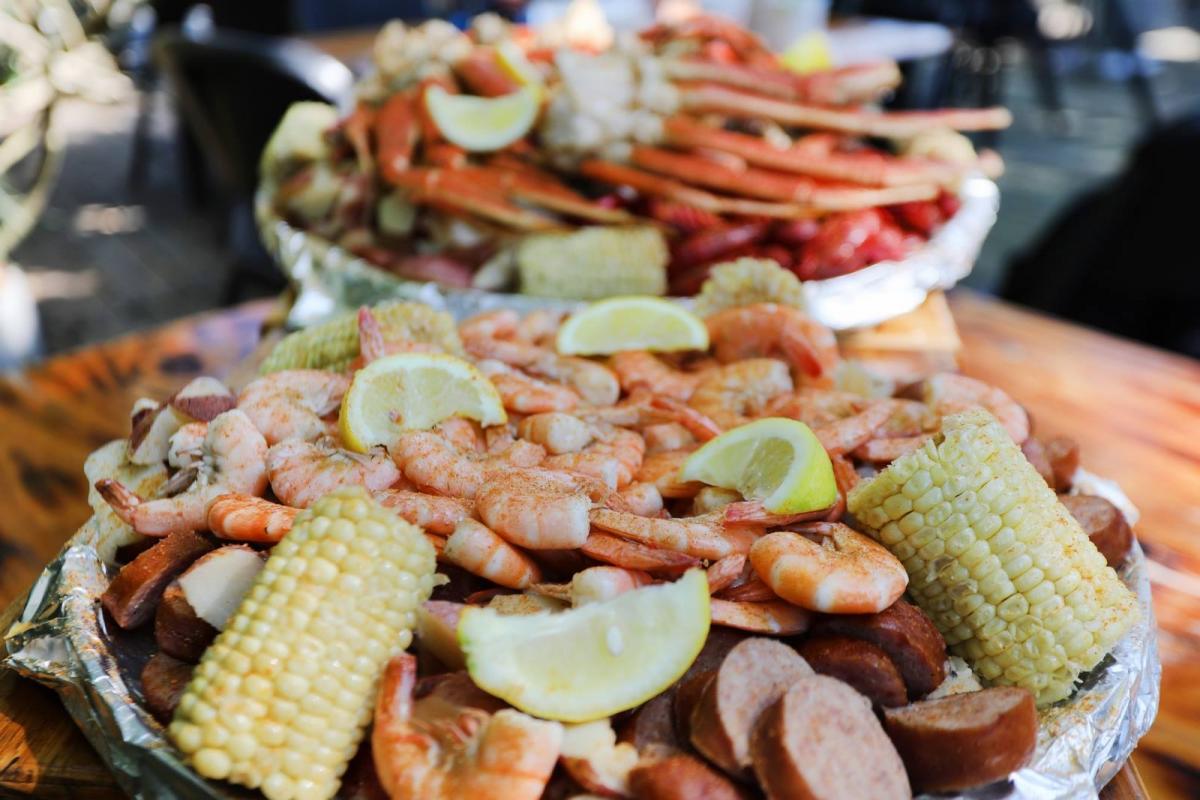 3
Crab Shack
You can't talk about fresh seafood on Tybee Island without mentioning The Crab Shack. Visitors flock to this eatery to enjoy seafood in true lowcountry-fashion. There's one thing you won't find on their menu though, anything FRIED. So, if you're in the mood for fresher than fresh, the Crab Shack should be on your list!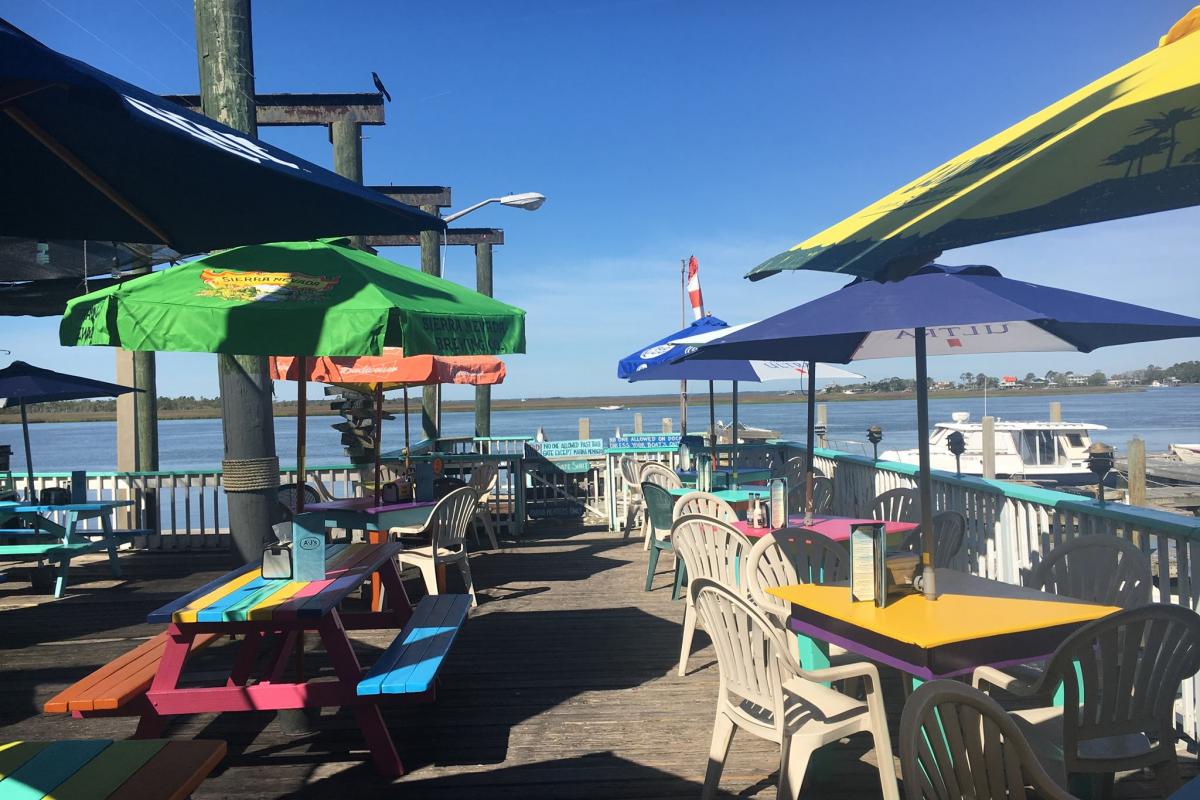 4
A-J's Dockside Restaurant
Back River is home to some of the best island sunsets laced with frolicking dolphins and warm breezes. Pull up a deck chair at A-J's Dockside Restaurant and prepare for one heck of a meal with views you can't find elsewhere. We suggest trying the blackened shrimp and grits or the seafood pasta for a taste of Tybee's finest.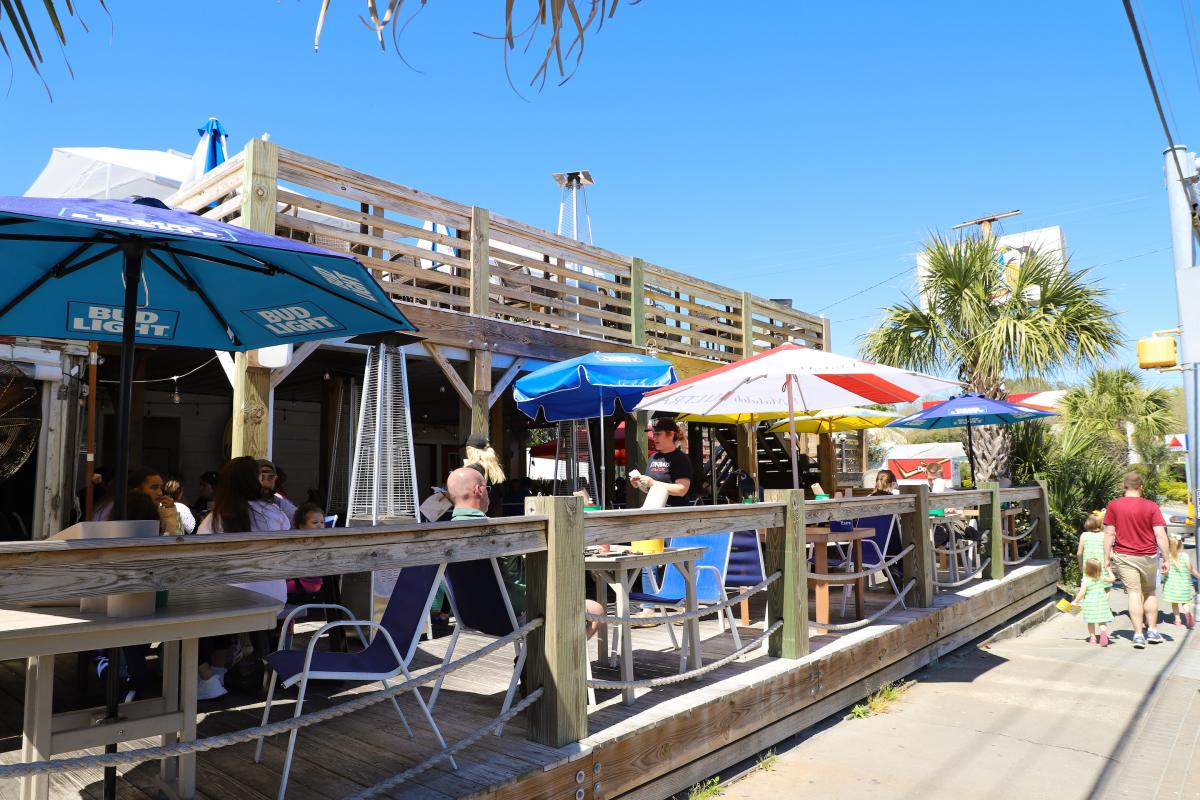 5
Sting Ray's Seafood
Join the party at Sting Ray's Seafood, where the seafood is served up fresh and the beer cold. You've probably seen their crowded deck along Butler Avenue, located just a short walk from Tybrisa Street. You'll want to make it a point to grab a seat, order up some local seafood and enjoy the atmosphere. Even better, they serve up live music every night!
Our coastline is home to a variety of seafood like shrimp and oysters, making our island restaurants the first in line to receive fresh deliveries daily. So, when you head our way, make it a point to order local and support our hometown fishermen. We promise you'll enjoy Every. Single. Bite.