Sponsored List
5 Reasons to Stay at Tybee Island's
Only Campground & RV Park
For nature-loving visitors seeking to park their four-wheel home for a while, River's End Campground & RV Park is the perfect spot.
Located in an ideal location near Tybee Island's North Beach, the beautiful campground, convenient amenities and comforts of home will make you long for this island destination.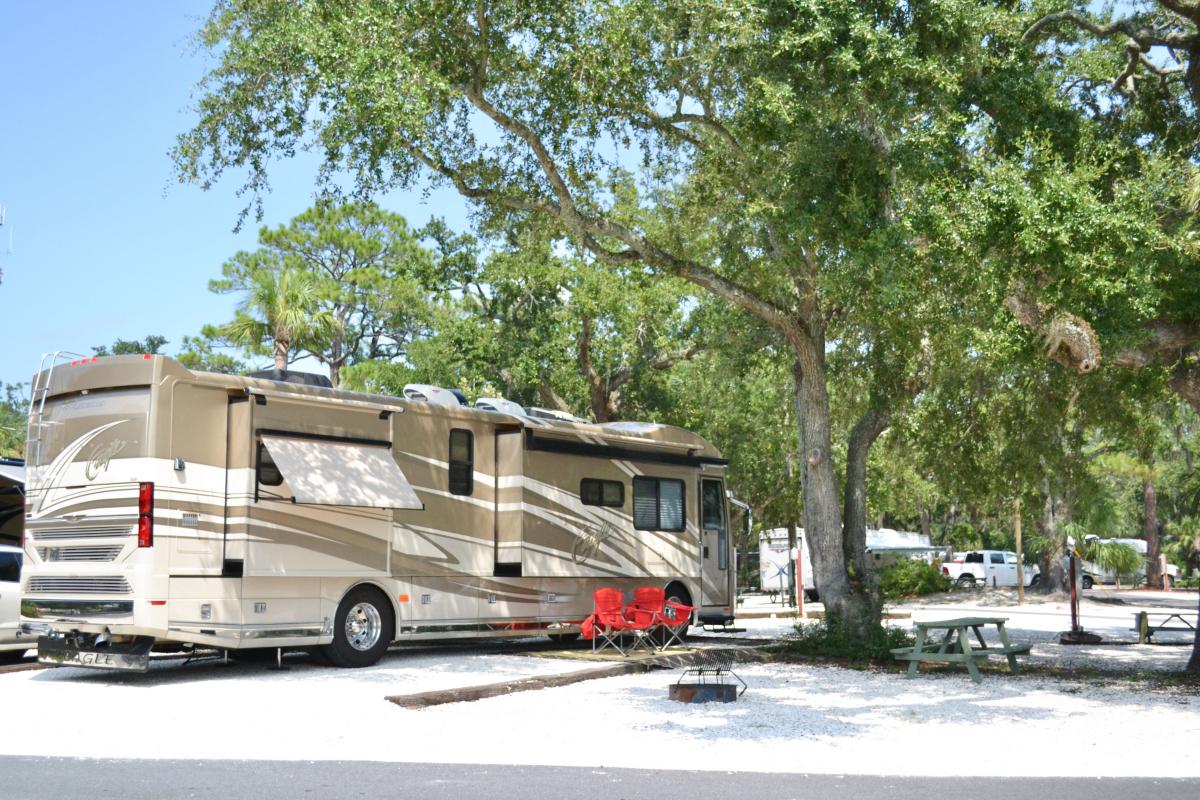 SHADY RV STATIONS
This campground is a little shady - in all the good ways! Grand live oaks surround River's End Campground, providing picturesque scenery and a relaxing environment. Full hookup sites are also conveniently available for those traveling with recreational vehicles.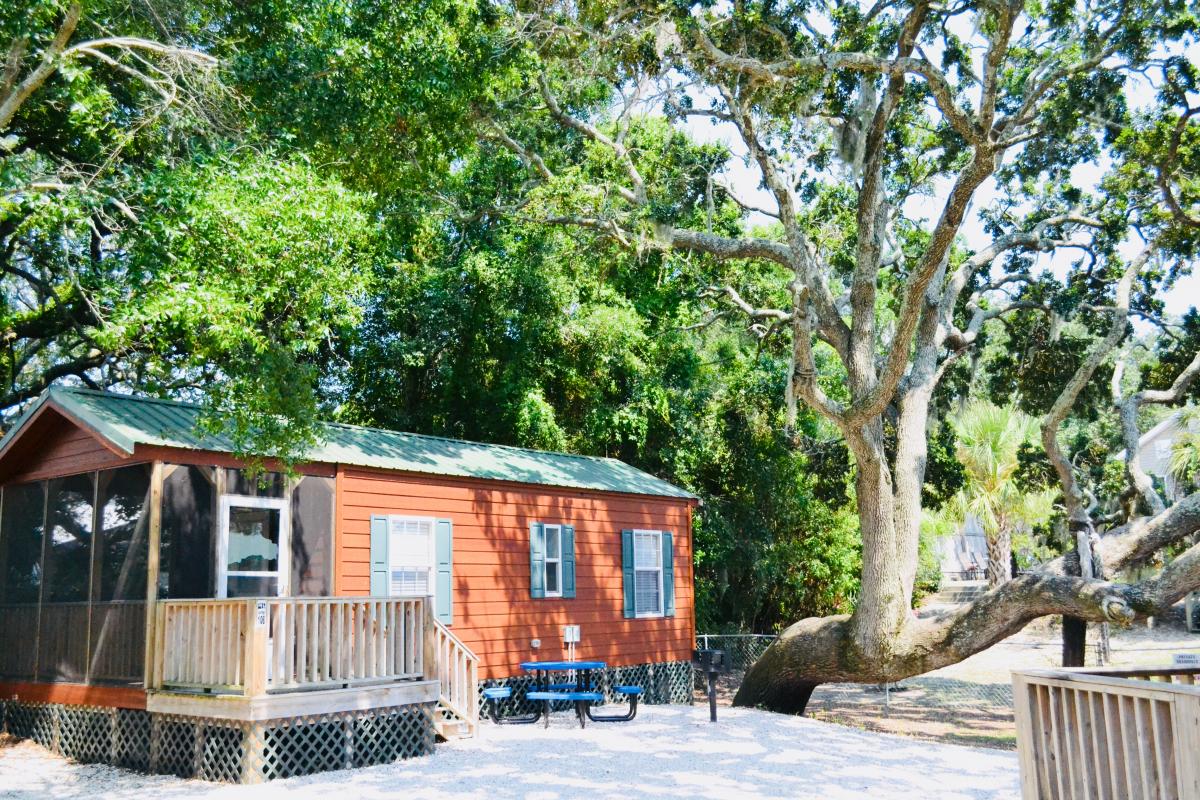 RELAX IN A COZY CABIN
If a conventional stay is more your style, prepare to cozy up in your very own cabin and "glamp" Tybee style. RVs aren't a requirement, so don't worry - no one will eye you strangely. That much.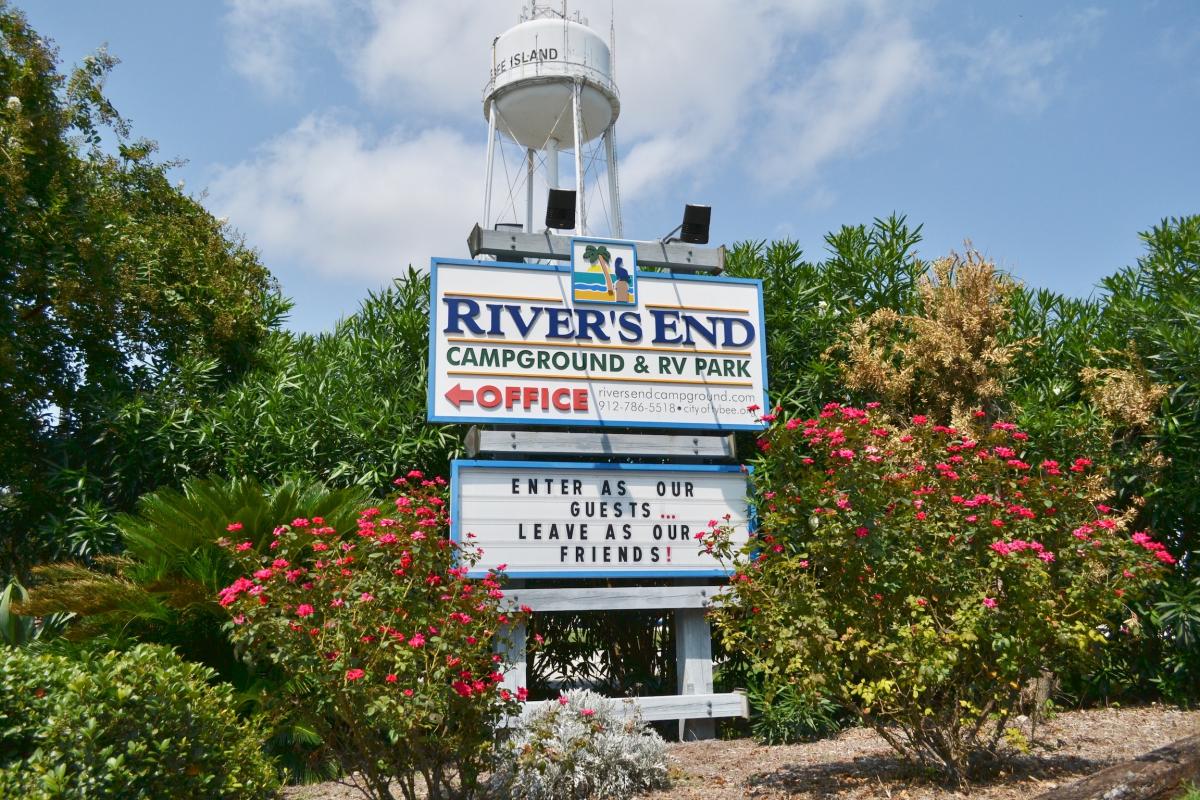 AMENITIES GALORE
River's End Campground doesn't fall short of amenities. After a long day at the beach, you can relax knowing that upon your return, everything you need is at your fingertips. A fully-equipped fitness center and 24-hour laundry room are all on-site.
TAKE A REFRESHING DIP
Tybee's North Beach isn't the only way to swim. The island's largest (recently renovated) swimming pool is just as accessible. This refreshing watering hole is an amazing option when you'd prefer not to bring sand to the beach.
MINUTES FROM ISLAND ATTRACTIONS
The benefits of being minutes from Tybee Island's North Beach community are not only the peace and quiet but also its close proximity to all the island's historical attractions. Climb the 178 steps to the top of Tybee Island Lighthouse, Georgia's oldest and tallest light station. After an early morning dip, shell searching or simply gazing at the ocean on the beach, indulge in local shopping at The Shoppes at 1207 and then catch a show at the Tybee Post Theater.
There is so much to explore at River's End Campground and RV Park. The cozy amenities, picturesque scenery, ideal location and spacious beaches. The best part is - all you have to do is park.