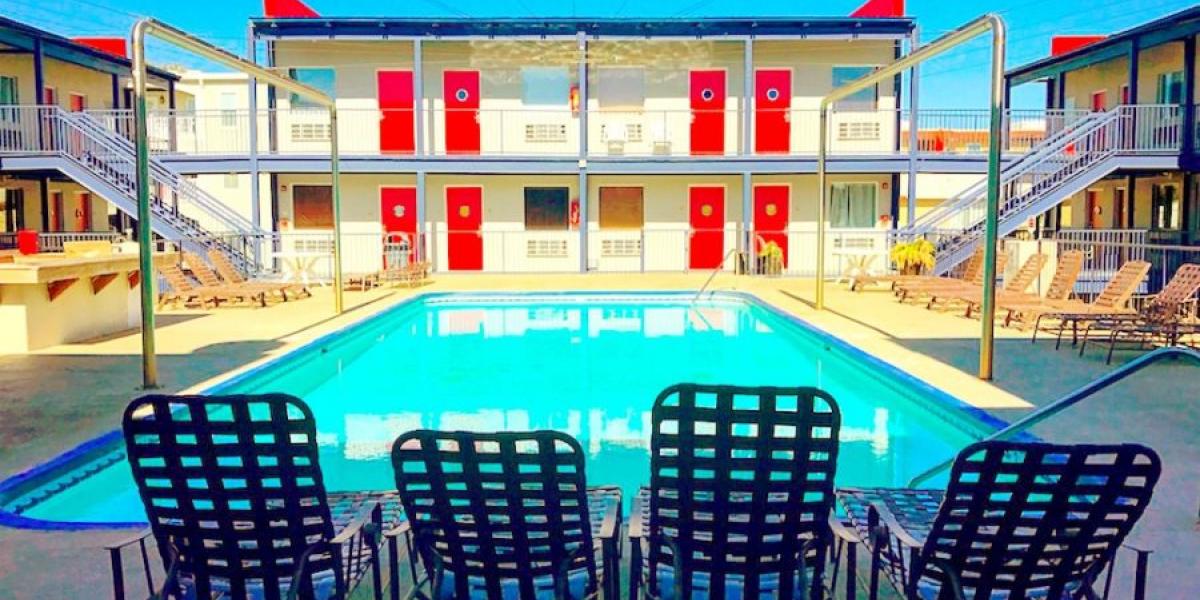 Article
5 Reasons to Book at This
Downtown Tybee Island Hotel
Located in the center of Tybrisa Street, Tybee's main strip, is the Sea and Breeze Beach Hotel. Read on for some great reasons to book a room on your next Tybee Island vacation!

Get your grub on
The Sea and Breeze is located between a hip sushi restaurant and a beloved frozen daiquiri bar, and it's surrounded by other equally tempting options. Have a sweet tooth? A festive ice cream stand is down the street. Feeling wild? There are countless nightlife options within walking distance (no cabs necessary!).
No cars needed
With Tybee Island's pedestrian friendly environment, there's no need to drive anywhere. When you stay at the Sea and Breeze, you can park the car in their covered garages and forget about it. Rent a bike from Tim's Bike and Beach Gear (they'll even deliver it!) or simply stroll along the boardwalks for the ultimate laid-back beach experience.

Sandy feet welcome
Tybee Island's beaches are only one block from the hotel, so every day can easily be a beach day. Prop up an umbrella and chair, close your eyes and listen to the crashing waves. Or grab a drink and walk the iconic pier. If sunsets and sunrises are your thing, you're in luck: the Sea and Breeze is close enough to see them from your window!

High rise splashers
Have you ever gone swimming beneath the stars? This hotel's layout is centered around their unique, second floor pool. Mere steps from your room lies one enormous pool with a killer view of the sky. It's one experience you'll never forget!

Front row seat
From parades to fireworks, almost every event on Tybee Island happens on main street. Getting in on all the action is easy when you're staying on Tybee Island's main street! Watch festivities from the balcony or get out there– the choice is yours!