Profile
Wet Willie's - Tybee Island
16 Tybrisa St,
Tybee Island, GA 31328
Restaurants / Bars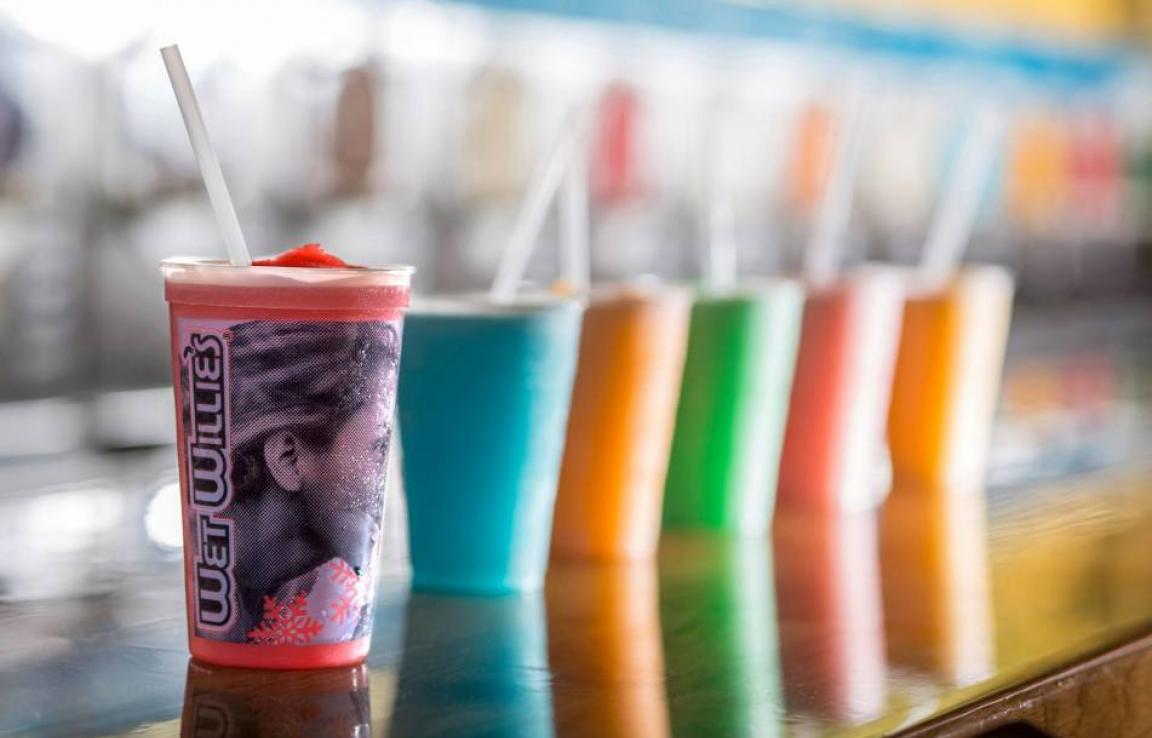 Info & Amenities
We serve a variety of exotic as well as classic frozen daiquiris and awesome food all day, starting with breakfast 9 a.m. daily! We are always working on exciting new flavors to keep things interesting.
COVID-19 Safety Measures
Customers will be provided hand sanitizer and staff is required to wear masks and gloves.
Services Offered
Curbside Services
To-Go Services
Dine-In Available
Gift Cards Available
Reviews
TripAdvisor® Reviews:
Culture34998221800 | May 21, 2021
"Meh"
Stopped for a quick breakfast on our last day. Nothing special. The girl who took our order seemed a little grouchy. It's going to or be a long tourist season for her I guess. I get tourists can be...
32736RW | May 2, 2021
"Refreshing and delicious. Great for the beach!"
We stopped by the beach and found another wet willies. We recently visited one in Savannah. This spot is perfect for a refreshing cold drink on the beach. So many flavors to choose from and you can...
626chasityy | Apr 18, 2021
"Amazing"
Their drinks are amazing. Staff was very helpful. Try the super woman, sweet tart, Bob Marley, they are all amazing and 100% worth $10 a drink. Take it down to the Beach and enjoy!!
Yelp® Reviews:
Khattiyuth C. | May 28, 2021
We recently stopped by here 3 times in a 3 day trip, so that really says it all. I've never been much of a daiquiri person but their selection and quality...
Ron M. | Apr 19, 2021
My wife had stomach illness after a drink here, and when she tried to call and give the bar a heads up (to watch out for other patrons having the same...
Patria M. | Jun 26, 2021
Drink was good but food not so much asked for burger with blue cheese got dressing burger was overcooked and got wrong fries and condiment. Son nachos were...