Profile
Wet Willie's - Tybee Island
16 Tybrisa St,
Tybee Island, GA 31328
Restaurants / Bars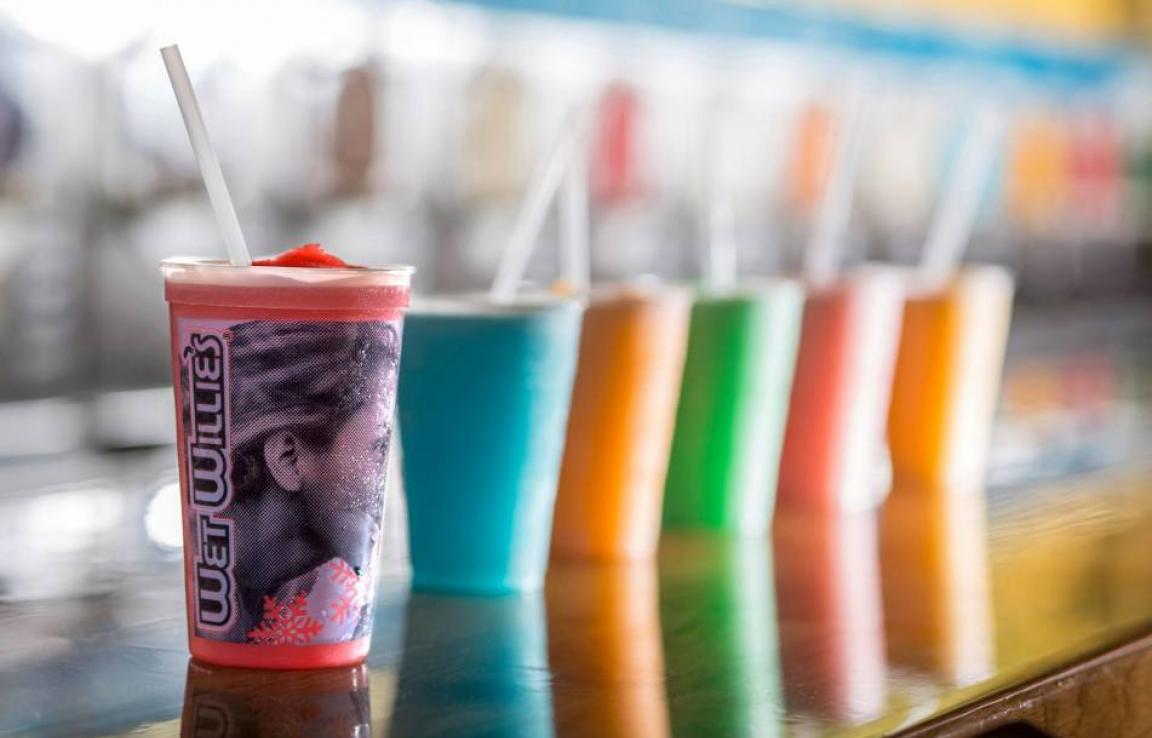 Info & Amenities
We serve a variety of exotic as well as classic frozen daiquiris and awesome food all day, starting with breakfast 9 a.m. daily! We are always working on exciting new flavors to keep things interesting.
Services Offered
Curbside Services
To-Go Services
Dine-In Available
Gift Cards Available
Reviews
TripAdvisor® Reviews:
Kyle R | Jun 11, 2022
"Great breakfast and slushies!"
My wife and I stopped into Wet Willie's the first time for breakfast on our vacation! My wife got biscuit and Gravy, while I got the peppers, eggs, and home fry bowl. The food was exceptional, and...
loves2travelandmore | Feb 20, 2022
"Refreshing"
Wet Willie's offered the opportunity to quench our thirst. They have a good and varied selection of pre-blended frozen drinks. Food is also served, but we really didn't check out their menu. The...
cheryln336 | Aug 28, 2021
"Yum"
We visited this place every day we was on vacay. They knew us by name before the trip was over. Good cool down spot
Yelp® Reviews:
Nick F. | Jan 21, 2022
I had the nachos here, and they were so tasteful and generously portioned that I was eating them with the fervor and sloppiness of Kurt Russel's character...
Molly M. | Feb 26, 2022
Breakfast here was good! It wasn't overly fancy but some good tasting food to go with our daiquiri. The place was empty and our friendly server gave us...
Cara I. | Aug 4, 2021
Since the original Wet Willie's is in Savannah, we consider this "local" to the Tybee / Savannah area! Wet Willie's is known for their delicious boozy...