Profile
Wet Willie's - Tybee Island
16 Tybrisa St,
Tybee Island, GA 31328
Restaurants / Bars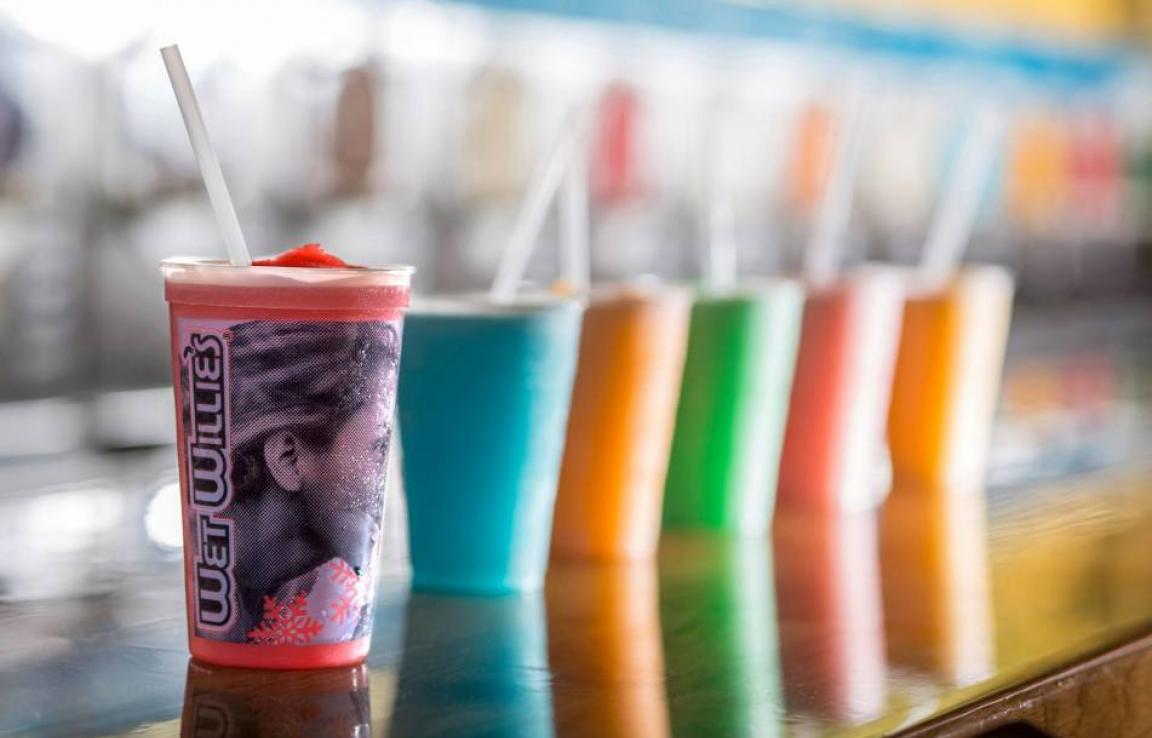 Info & Amenities
We serve a variety of exotic as well as classic frozen daiquiris and awesome food all day, starting with breakfast 9 a.m. daily! We are always working on exciting new flavors to keep things interesting.
COVID-19 Safety Measures
Customers will be provided hand sanitizer and staff is required to wear masks and gloves.
Services Offered
Curbside Services
To-Go Services
Dine-In Available
Gift Cards Available
Reviews
TripAdvisor® Reviews:
77Boomer | Sep 23, 2020
"Great Nachos, nice surprise!"
Looking for decent food to take back to the condo, this place was really good! Happened to be walking by and the bartender was outside cleaning the sidewalk so I asked if the food was any good. He...
amorse61612 | Jun 16, 2020
"Ehh-- okay"
My husband and I are vacationing in Tybee. We both got a frozen drink from Wet Willie's. Drinks are ehh-- okay. Not very strong and the sex on the beach doesn't taste like anything, very bland. Not a...
jennifertR4961ZJ | Apr 16, 2020
"Cheers"
Loved my fudge cycle in my new koozie and my boyfriend got a Superman in his new tumbler. Staff was super nice and it was just a beautiful day at the beach. Will come back 😀
Yelp® Reviews:
Tracy P. | Sep 13, 2020
Stopped in for a quick bite of food and maybe a drink. Under COVID-19, the restaurant had virtually no customers although parking was hard to get. By the...
Linda D. | Sep 6, 2020
WW is make my every effort to keep the community safe starting with a questionnaire at the door regarding COVID-19 recent exposure, masks, and taking temps....
Lauren B. | May 27, 2020
Wet Willie's is doing a great job notifying the way they are operating due to Covid. They have a questionnaire and temp test before you can order, so lines...