Profile
Tim's Bikes, Beach Gear & Disc Golf
1101 Hwy 80 E,
Tybee Island, GA 31328
Beach, Fishing Gear / Bike/Scooters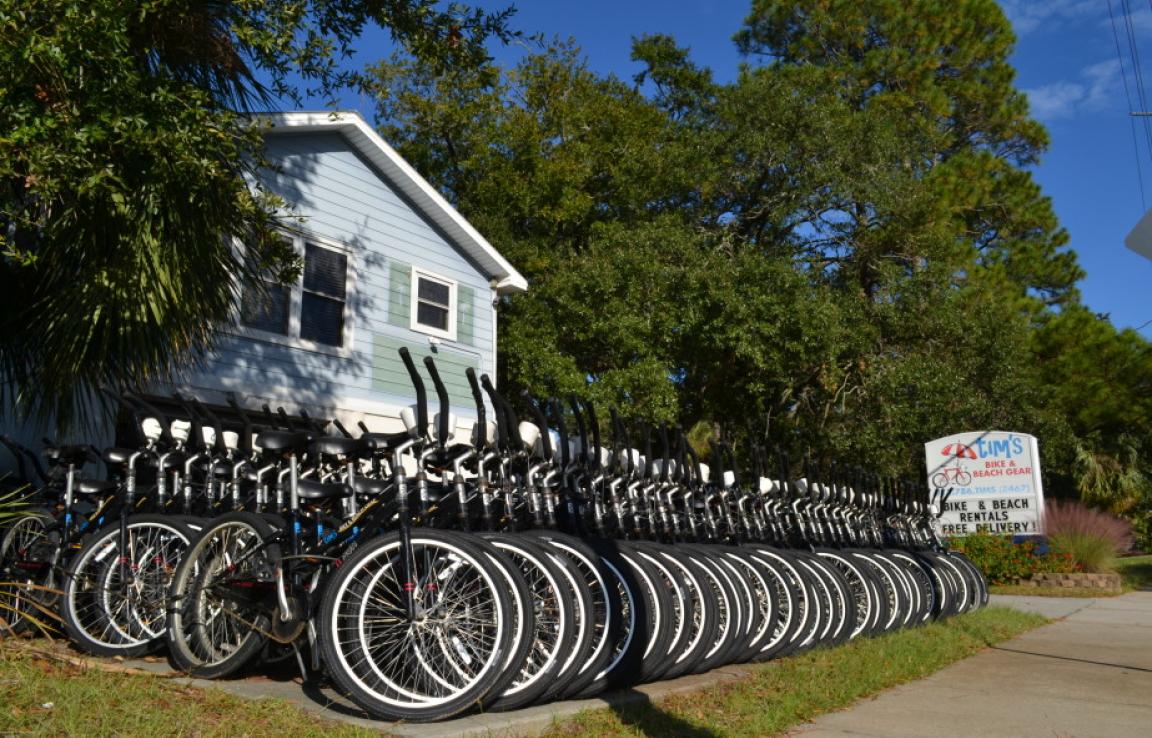 Info & Amenities
Lowest Rental Prices on Tybee Island- Guaranteed!
Plus Free Delivery for Overnight Guests!
Let us take care of all your Tybee rental needs for:
Bikes (adults, kids, tandem)
Beach gear (chairs, umbrellas, carts)
Baby gear (cribs, high chairs, pack n plays)
COVID-19 Safety Measures
No additional safety protocols provided.
Reviews
TripAdvisor® Reviews:
N6860PErachelk | Oct 18, 2021
"Great Value Great Service"
The staff at Tim's Bike was extremely helpful! They made our first time experience on the island easy and fun! Reasonable way to explore the whole island in one day (with the bonus of added exercise!)
Villanova331 | Jun 15, 2021
"Highly Recommend!"
Tim's has excellent customer service. Greatly appreciate their help with providing eight of us beach equipment for our long weekend on Tybee Island.
O9721KPlaurenm | May 26, 2021
"Great service and a wonderful way to spend the day!"
I was thrilled when my parents agreed to a biking tour of Tybee Island during our time in Savannah. Prior to our trip, I had emailed Tim's to make sure we didn't need a reservation, and they were...
Yelp® Reviews:
Linda M. | Sep 5, 2021
Great, fast bike rental. So many bikes, but our basket kept falling off, so just be mindful of anything you might place in a basket. Owner is very nice and...
Ginger B. | Jul 17, 2021
My husband and I rented two bikes to get around tybee island. Tim's was great. They dropped the bikes off at our condo. We didn't even need to meet them....
Macy S. | Jul 14, 2021
Highly recommend renting bikes from Tim's! Staff was very informative and friendly both in person and on the phone. Only reason for 4 stars is because one...