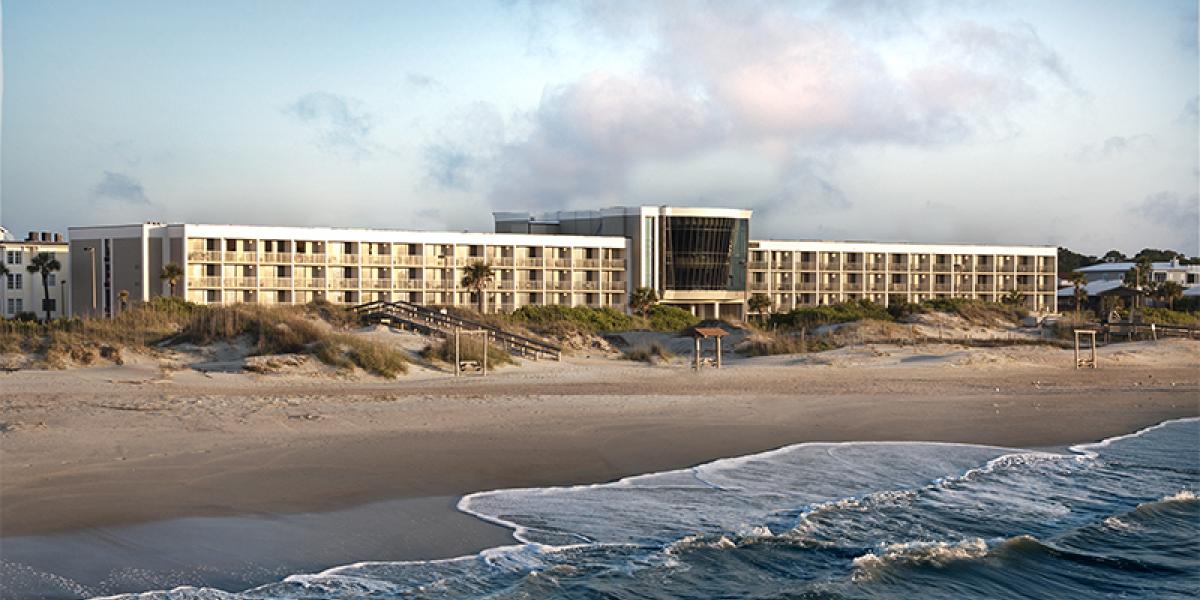 List
5 Facts You Didn't Know About This
Iconic Tybee Island Hotel
This centrally-located beach resort is just steps from the beach and embodies everything the island has to offer. From a unique history to its ideal destination, visitors who seek relaxation can find all of the comforts of home at this iconic beach resort. Test your Hotel Tybee knowledge with these five fun facts that we bet you didn't know!
1. It's the Biggest Resort on the Island
This grand resort features 208 recently-remodeled guest rooms, making it the largest hotel on Tybee Island. With sweeping views of the Atlantic Ocean, we can see why visitors flock here during their beach vacations and romantic getaways. The hotel has created the perfect balance between historic charm and modern comforts with plans to continue updating over the next few years.
Footage from Hotel Tybee's Web Cam
2. Be on 'Tybee Time', Any Time!
Are you going through Tybee Island withdrawals? Get on 'Tybee Time', any time with Hotel Tybee's live web cam! Day or night, this live feed will immediately transport you to the beach.
3. No Car Needed
In addition to being located only 100 feet from Tybee Island's iconic South Beach, the Tybee Island Pier AND the Marine Science Center, this beach resort is also within walking distance to many of the island's great restaurants! So, park the car (free parking for hotel guests!) and experience the town by foot, bike or taxi, to truly get on 'Tybee Time'.

4. It's the Oldest Hotel on Tybee Island
The original Hotel Tybee was built in 1889 and only accessible by train that delivered guests from downtown Savannah to the front door of the resort. After a huge fire swept through and destroyed the hotel in 1909, the entire resort was rebuilt and served island visitors for the following 50 years. In 1989, the resort was privately purchased and renamed the Ocean Plaza Beach Resort before being sold in 2015 and renamed to its original legacy, Hotel Tybee.
5. They Make Planning a (Sea)Breeze
From family reunions, business retreats and destination weddings, Hotel Tybee is equipped to make your vision a reality. With plenty of overnight accommodations and flexible banquet space, there are endless possibilities to planning your perfect island event.