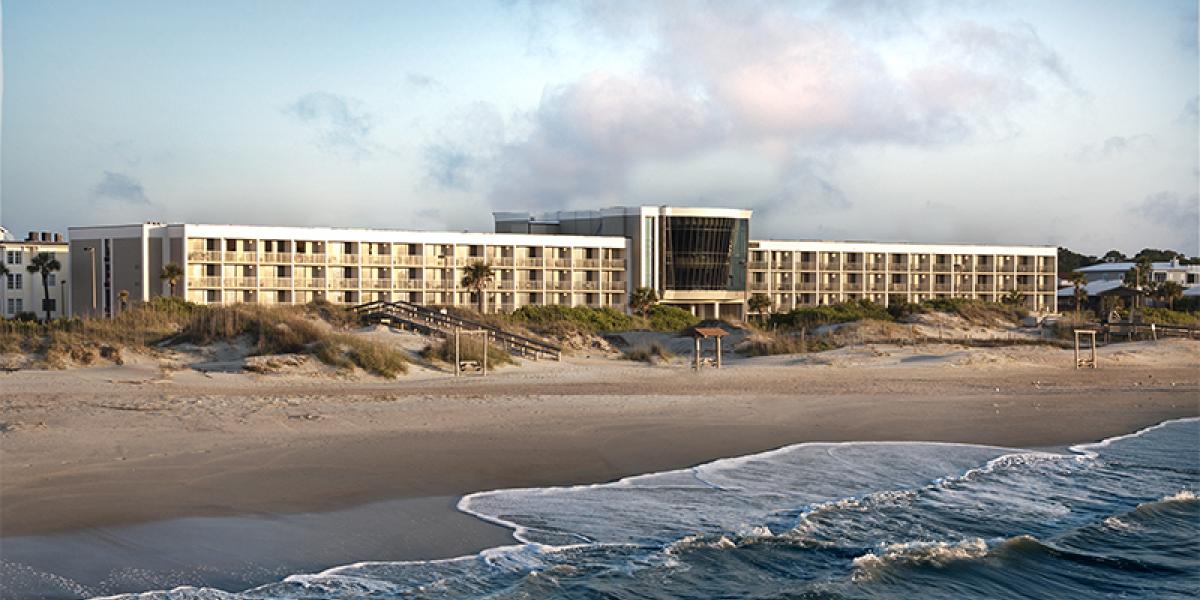 Tybee Island Hotels
You'll Fall For
By: Allison Ulsh
If you're looking for an easy, breezy beach vacation, look no further than Tybee Island. In addition to the hundreds of extended stay vacation rentals, there are more than 500 hotel and motel rooms on the island located within one block of the beach.
Here are six great Tybee Island hotels you're sure to fall for.  
Desoto Beach Hotel
The Desoto Beach Hotel is Tybee's only beachfront hotel, boasting a storied and fascinating history. Built in 1939, the hotel was originally a luxurious playground for the superrich, but as it's changed hands over the years, it has taken on a more casual and relaxed vibe that is welcoming to all. Though the hotel's amenities have been updated and modernized, it still holds the historic charm and character of eras gone by. Ideally located close to several restaurants, shops and other attractions, the Desoto also features a variety of room sizes and suites, a heated and cooled beachfront pool, and beach chairs and umbrellas available for guests to rent.  
Atlantis Inn
The adorable Atlantis Inn is a recently renovated, beach-style inn that provides guests with a charming and unequaled experience. Every room in the inn is uniquely decorated and has been remodeled to bring out the charm of the 1950s-era property. Offering a hybrid hotel/bed-and-breakfast experience, the Atlantis provides the convenience of exterior doors so guests can easily come and go while also affording the cozy, friendly atmosphere of a B&B. The inn is just 300 yards from the beach and within short walking distance of several restaurants and shops.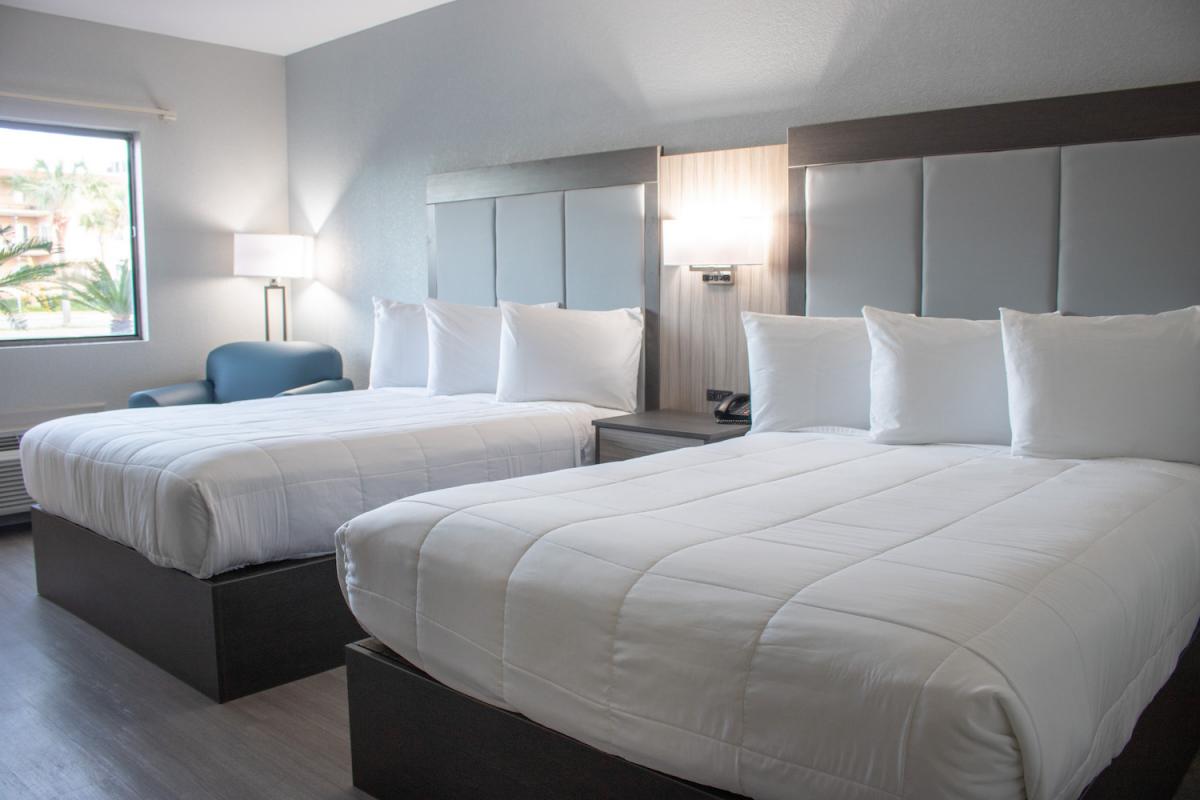 Admiral's Inn on Tybee Island
Newly renovated and centrally located, the Admiral's Inn on Tybee Island offers outstanding accommodations right in the heart of the island. Make yourself at home in one of the inn's 41 luxurious rooms, relax by the pool, or head out on a quick walk to the beach, the fishing pier and pavilion, or the Marine Science Center. The Admiral's Inn is also located in one of Tybee's shopping districts with many great shops and restaurants and is just a quick drive away from Tybee's beautiful North Beach.
Hotel Tybee
Hotel Tybee has been welcoming vacationers for more than 130 years and is the island's only full-service hotel, featuring more than 200 guest rooms with private balconies overlooking the Atlantic Ocean. Located just steps away from the sand, Hotel Tybee boasts many incredible amenities, including an oceanfront restaurant, two pools, a tiki bar, bikes, and beach chairs. The hotel is also a short walk away from several Tybee attractions, such as Tybrisa Street, the pier, restaurants, and the island's legendary nightlife.
Dunes Inn & Suites
Located approximately 100 yards from the beach, Dunes Inn & Suites provides guests with the most comfortable accommodations possible at an affordable price. Whether you are looking for a luxurious, spacious suite or a smaller, economy-sized room, the Dunes Inn & Suites offers a variety of room sizes and features to accommodate your needs and budget. Relax by the Inn's outdoor pool or make a short walk to the beach or one of the many nearby restaurants and attractions.
Upon your next visit to Tybee Island, be sure to keep these charming hotels in mind. The ease of cozy accommodations while being moments from the ocean is right at your fingertips.