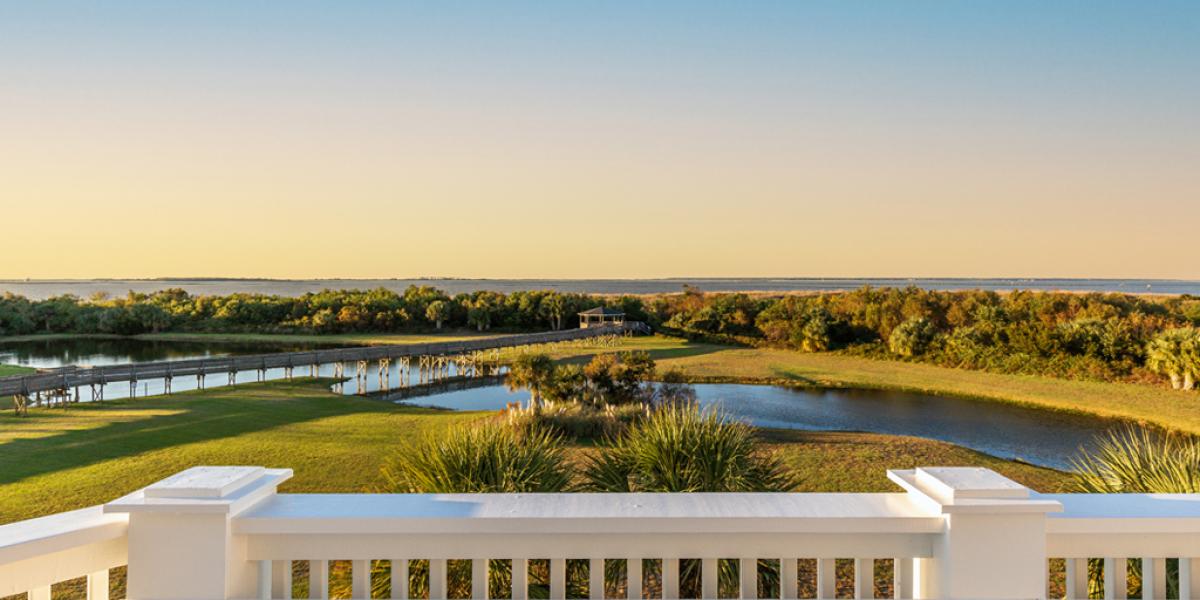 Sponsored Article
Why You Should Book One of These
Renovated Vacation Homes
If you're looking for a recently-renovated home for your next Tybee Island trip, look no further than these five Tybee Vacation Rentals.
From newly-remodeled kitchens to brand new outdoor furnishings, these vacation cottages will have you packing your bags in no time. Full disclosure, these cottage names are just as cute as the homes themselves!
1
The Oar House
 This island gem will become a yearly family favorite when you book your stay at Tybee Vacation Rental's The Oar House. A luxurious pool, chef-inspired kitchen, and spacious guest bedrooms help compliment this lovely home. With a short 5-minute walk to the beach, this ideal beach accommodation is conveniently located near several popular island attractions. The best part of all is it's pet-friendly!
4 Beds | 3 Baths | Sleeps 10 | Book here
2
2nd to None
A beautiful new listing from Tybee Vacation Rentals! 2nd to None, speaks for itself.  It's cozily nestled in a quiet, Mid Beach location and guarantees to be your next dream vacation home. This 2400 square foot home has been professionally decorated with you in mind. The home's large open living spaces will instantly lull the entire family to 'Tybee Time' from the moment they walk through the door. 
4 Beds | 3.5 Baths | Sleeps 10 | Book here
3
DeSoto Beach Club 206
Known on Tybee Island for its beautiful oceanfront pool and pristine landscaping, the DeSoto Beach Club features this spacious condo - perfect for your next beach getaway. The large open concept living room leads out to a spacious balcony overlooking the pool and view of the ocean. Featuring all-new, professionally decorated upscale coastal decor, you'll have everything you need for your vacation. 
3 Beds | 2 Baths | Sleeps 8 | Book here
4
High Tide
High Tide is a large 5 bedroom home with a private heated pool and spa. This pet-friendly home is just steps from the beach and perfect for large family vacations. With over 3700 square feet of living space, along with two kitchens and living rooms, there is ample amount of space for everyone.
5 Beds | 4.5 Baths | Sleeps 12 | Book here 
5
Captains Cabana
Located at the tip of Tybee Island in the quiet Captains View community. Captains Cabana is a stunning 5 bedroom duplex home with incredible vistas from 2 levels of decks, private outdoor spaces and a private pool. Start your day lounging on the balcony and watch the dolphins play in the cargo ships' waves. You'll end every night watching beautiful sunsets disappear behind the Tybee Island Lighthouse. 
5 Beds | 5 Baths | Sleeps 12 | Book now
It doesn't matter if you're looking for a quiet beachfront home on North Beach or a coastal cottage near Tybee's downtown South Beach; Tybee Vacation Rentals are sure to have a home that fits your needs. Even better? Many of their fabulous rentals are recently renovated to make you feel right at home in a comfortable setting.