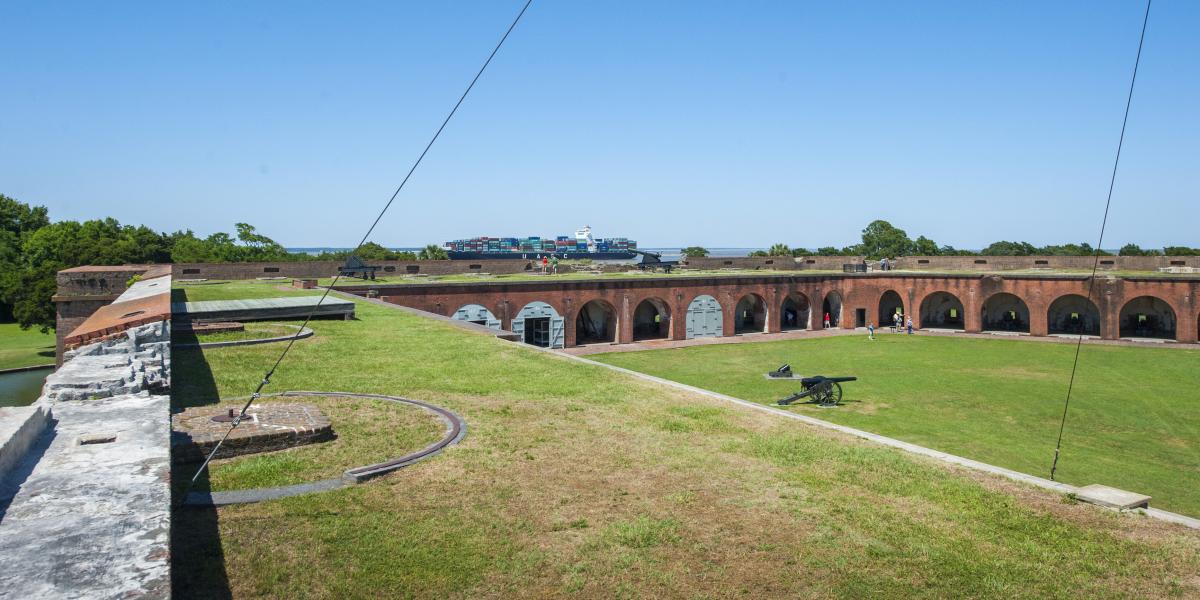 Article
7 Reasons to Visit
Fort Pulaski
With diverse terrain ranging from sun-dappled trails to marsh and small beaches, Fort Pulaski is ideal for history buffs and nature lovers alike. The list of reasons to visit Fort Pulaski is infinite, but we think it'll only take a few to convince you to go.
1. Fort Pulaski was ranked one of the "most spectacular harbor defense structures" in the United States during the Civil War era. Its 7 1/2-foot solid brick walls and impressive masonry secured it against siege until Union soldiers used new, experimental rifled artillery to shatter its walls in 1862.
2. The fort, declared a national monument in 1924, has been rebuilt and restored to the same state as in its heyday. One damaged wall on the southeast corner of the fort remains to exhibit the craters from Union cannon fire.
3. Rooms housed within the forts are preserved with period furnishings. Complete with old lanterns, chests, cast iron frying pans and quilts, the rooms look as though soldiers had left them only minutes before you arrived.
4. Dogs are welcome to explore the fort, too! Pups are allowed to roam alongside owners, so long as they're leashed and well-behaved.
5. "Savannah Gray" bricks, a particularly rare building material used during the 19th century, can be found all over Fort Pulaski. These bricks were made in nearby Savannah and can still be seen to this day at the monument.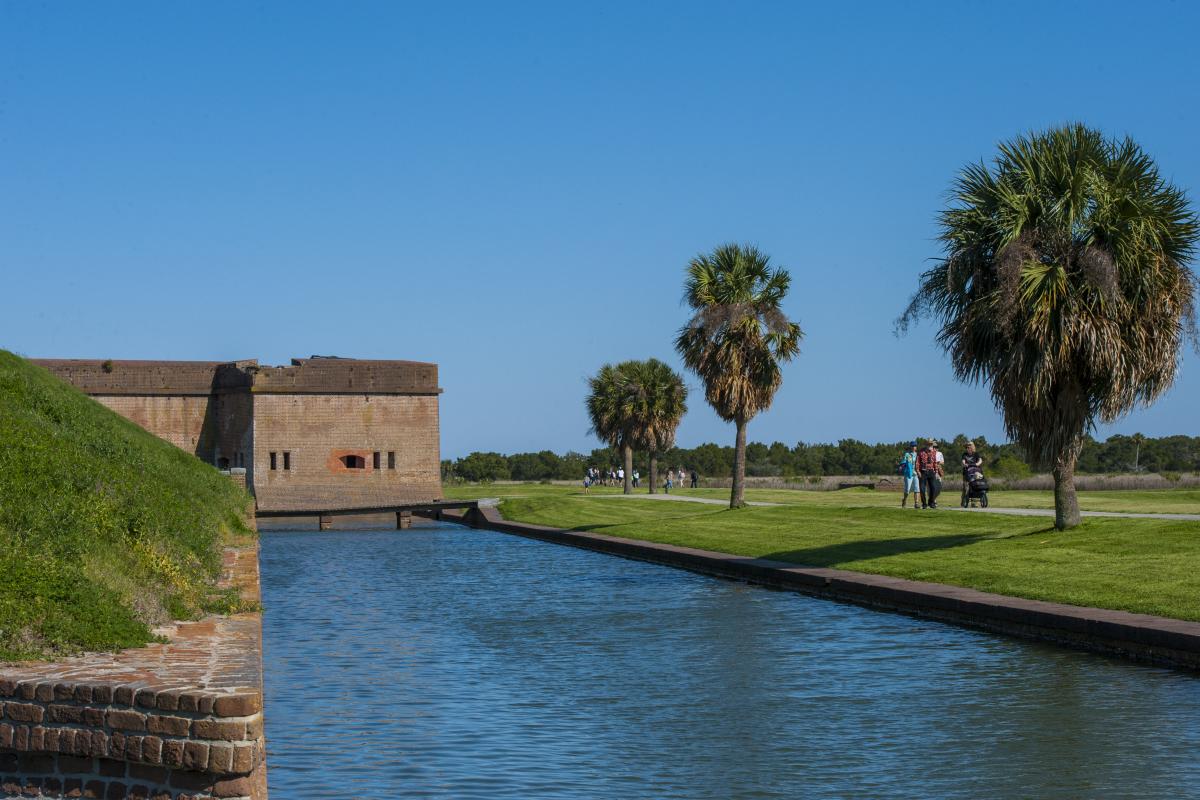 6. The nature trails are dreamier than you can imagine. North Pier Trail features lush vegetation, various wildlife and multiple pathways. Follow these to several picnic spots, sandy beaches and marshlands perfect for spending quality time with loved ones or having a peaceful moment alone.
7. The National Park Service turns 100 years old this year, and is celebrating Fort Pulaski with myriad events, including a ranger-led kayaking trip and a baseball game at the fort.