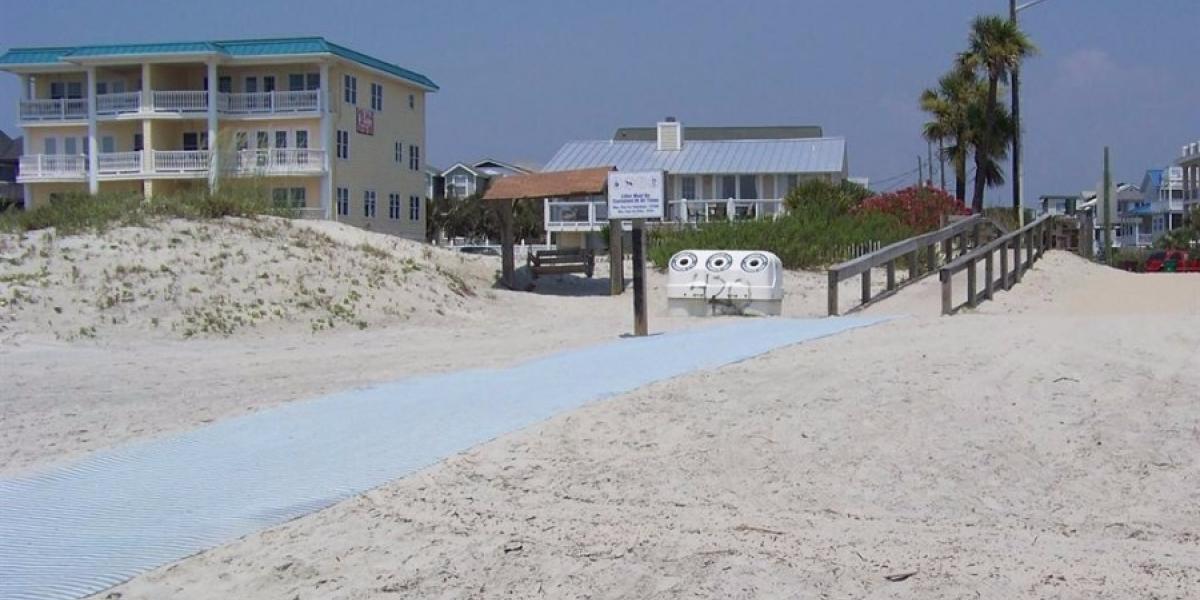 Info
Handicap Access
on Tybee Island
Tybee's beaches and attractions are here for everyone to enjoy, no matter their mobility. The island has mobi-mats (mobility mats) at several locations along the beach for easy, hassle-free handicap access.
Mobi-mats are located at the following beach access points:
North Beach Mid Lot Cross Over
Second Avenue Cross-Over (East Gate)
16th Street (Tybrisa) Cross Over
Fat-tired wheelchair rentals are available on a first come first served basis at the lifeguard station (Ocean Rescue) located near the ramp up to the Pier and Pavilion off the end of Tybrisa Street. Hard-surfaced wheelchair mats are also located at the end of many of the dune crossovers. For more information on the City of Tybee wheelchairs, click here.
Due to the time they were built and their many stairs, the Tybee Island Light Station and Tybee Museum are not fully handicap accessible. Visitors with limited access can still experience the attractions by taking advantage of a video showing at the museum and touring the bottom floor of the Head Lightkeeper's cottage.
Many areas at Fort Pulaski are ADA (Americans with Disabilities Act) compliant, and trails to the river are paved for easy wheelchair mobility. The Tybee Island Marine Science Center is fully ADA-accessible.
For more information on accessibility at Tybee Island, contact the Tybee Island Visitor Center at (912) 786-5444 or the City of Tybee Island at (912) 786-4573.