Article
Sleep By The Sea
At This Tybee Beachfront Hotel
Picture yourself waking up to the sounds of the waves and watching the sun rise high above the Atlantic. Visitors to Tybee Island can make this a reality when they stay at the Desoto Beach Hotel.
Known around town as the only beachfront hotel on Tybee Island, the Desoto Beach Hotel is one of a few family-owned properties on Tybee Island. By treating their guests like family, they prioritize providing a relaxed, coastal atmosphere to make all feel welcome.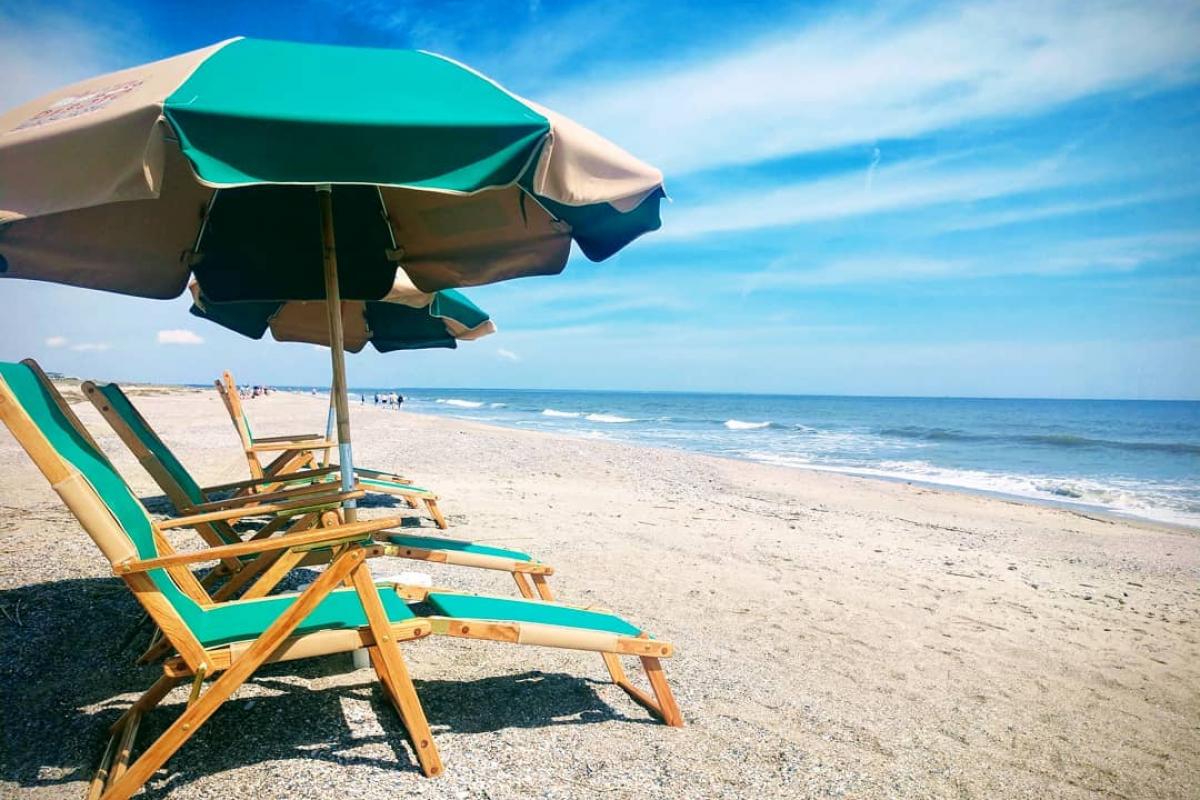 Beach Comfort Made Easy
You've probably seen those hunter-green umbrellas and beach chairs if you've walked down Tybee Island's Mid Beach. Guests of the Desoto Beach Hotel are welcome to rent these beach essentials at affordable day rates to make their beach time all the more relaxing. If the freshwater is calling your name, enjoy the beach views from their newly-renovated pool deck with a refreshing heated and cooled pool (depending on the season).
Complimentary Amenities
Additional charges can add up fast when you're on vacation. Guests can rest easy with complimentary parking, Wi-Fi and continental breakfast during their stay! For those looking to participate in a tour or visit one of the local attractions, the front desk is available to help you plan your tours right from the comfort of the hotel lobby.
Location
Visitors can easily access downtown or North Beach in the Mid Beach neighborhood with a short drive or a leisurely bike ride. After a quick walk on the beach, visitors can dine at the beachfront restaurant, The Deck Beach Bar and Kitchen, where they serve up some serious seafood.
No matter what brings you to the Desoto Beach Hotel, we're sure you will enjoy this beachfront hotel's views and conveniences. Set the alarm to wake up early and enjoy those beautiful sunrise views from your private oceanfront balcony. You won't regret it!