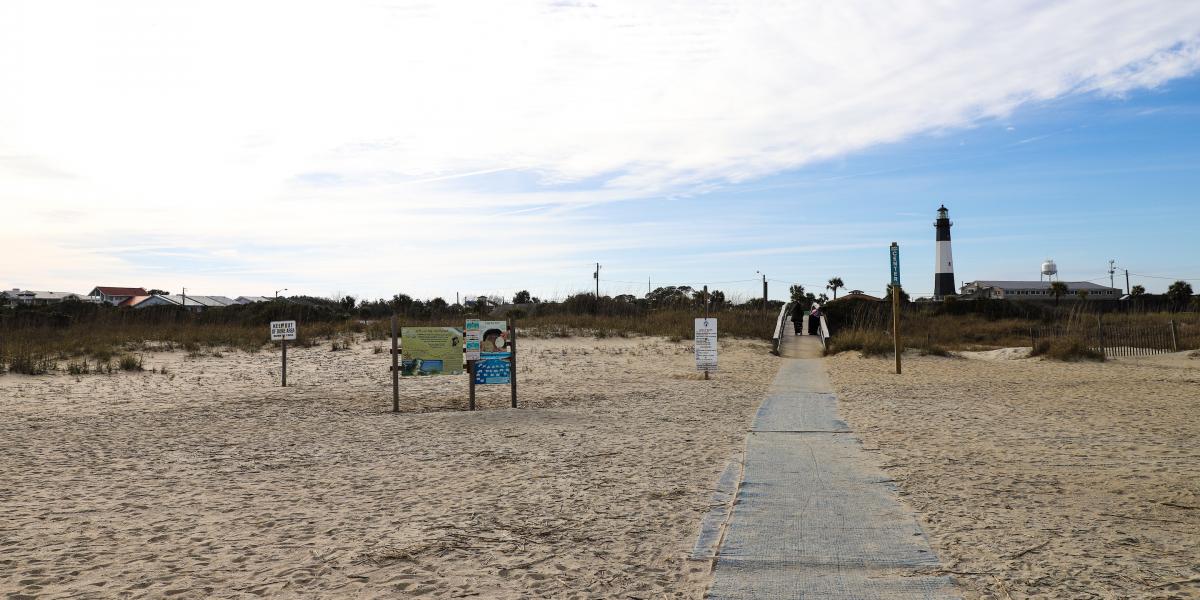 Article
Is Tybee Island
Wheelchair Accessible?
Tybee Island's Beach is fully accessible for our differently-abled sun-seekers. From its famous beaches to its historical locations, there's no shortage of fun activities for people of all abilities.
Regular wheelchairs' tires aren't usually compatible with sand, but Tybee Island ensures that they won't deter users from enjoying their beaches. Three island locations have Mobi Mats, which create a hard pathway so regular wheelchairs can get close to the ocean without getting stuck in the sand. They're located at North Beach, Second Avenue, and 16th Street crossovers.
The Tybee Pier and Pavilion has ramps leading up to its entrance and is fully accessible. It's a great place to get a close-up view of the water below. Wheelchairs can pull up to the end of one of the picnic tables to enjoy a quick snack sold in the pavilion.
Both adults and children can find an enriching educational experience at the Marine Science Center, and it's also accessible. The entrance to the one-story building is level with the sidewalk, so there aren't any steps to worry about. Each tank is easily visible, allowing a good view of the animals. Anyone, disabled or not, can see the wide variety of fish, crabs, and baby turtles while learning about conservation.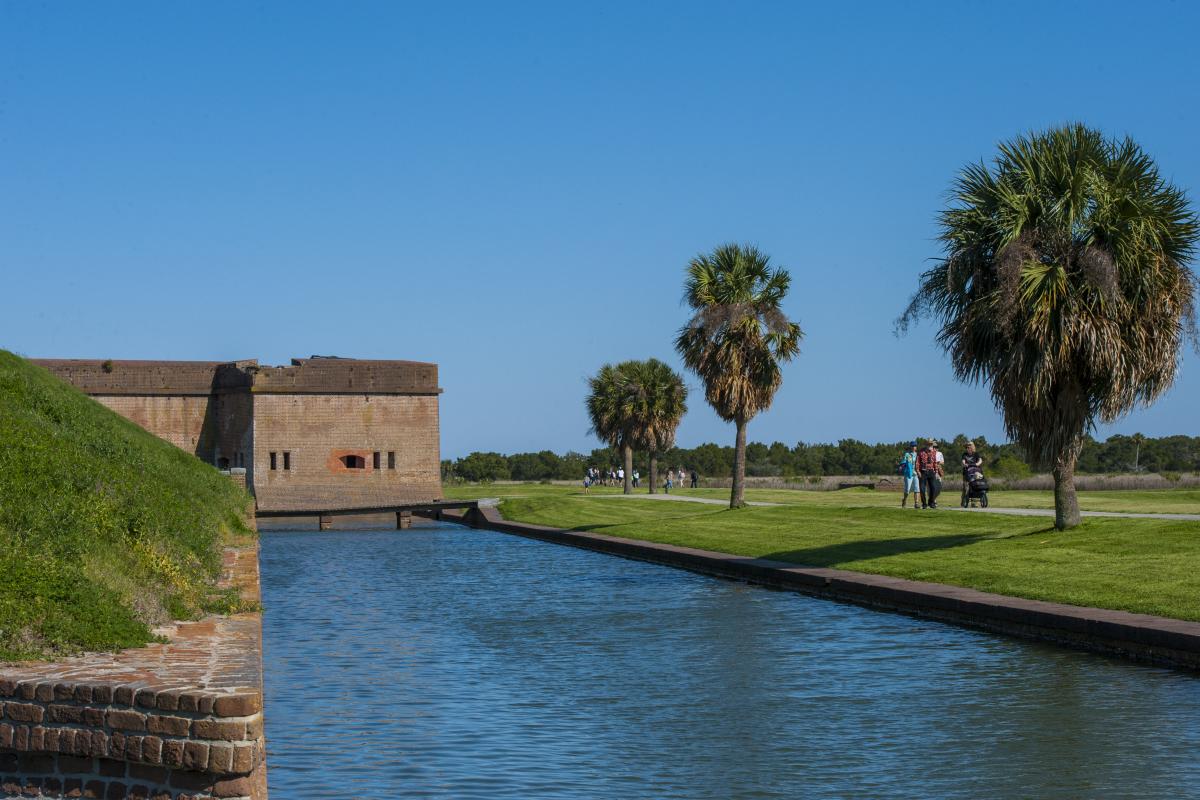 Generally, it can be challenging for people with some disabilities to navigate historical sites. However, most of Fort Pulaski National Monument is accessible. Only a few entrances have steps, and there are stairs to reach the top portion. There are many short ramps leading up to all the other areas so wheelchair users can access the jail, cannons, bunk room, and other locations. Fort Pulaski's visitor center is also accessible, with a few exhibits relating to the fort.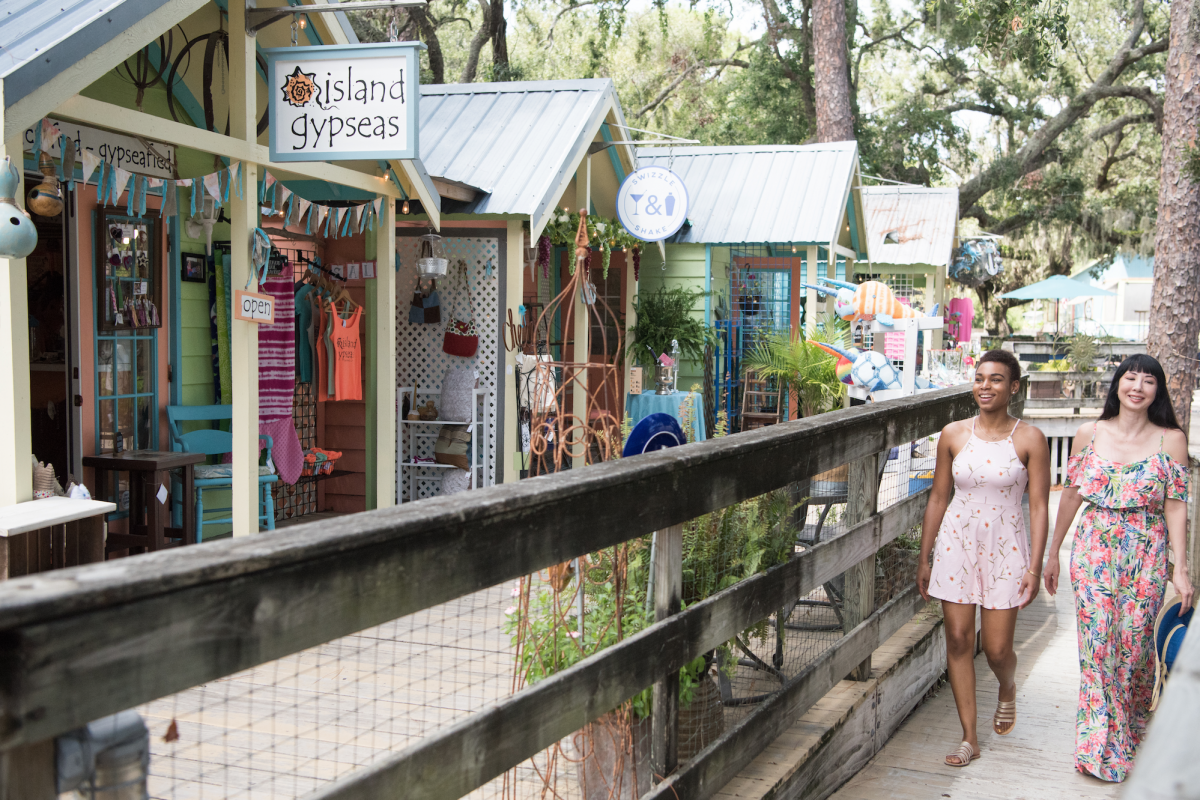 A charming destination for visitors is the Oaks at Tybee and The Shoppes at 1207, a series of cottages selling products by local artists. Most shops are on a platform built with a ramp, and all entrances are level. Their small size can make navigation difficult, but the owners are more than happy to help move things so that you can access all areas of the shops. It's an excellent place to support local artists and purchase unique souvenirs. 
No matter the visitor, Tybee Island offers fun activities for people of all abilities. From easy-to-use Mobi Mats on their beaches to historical sites with perfectly placed ramps, everyone will have a great time visiting this coastal destination.