Article
6 Fitness-Friendly
Tybee Island Activities
With five miles of our beautiful island as your personal gym, fitness has never been so fun. We have compiled a list of fitness-friendly activities that will help keep you in shape during your trip to Tybee Island. 
---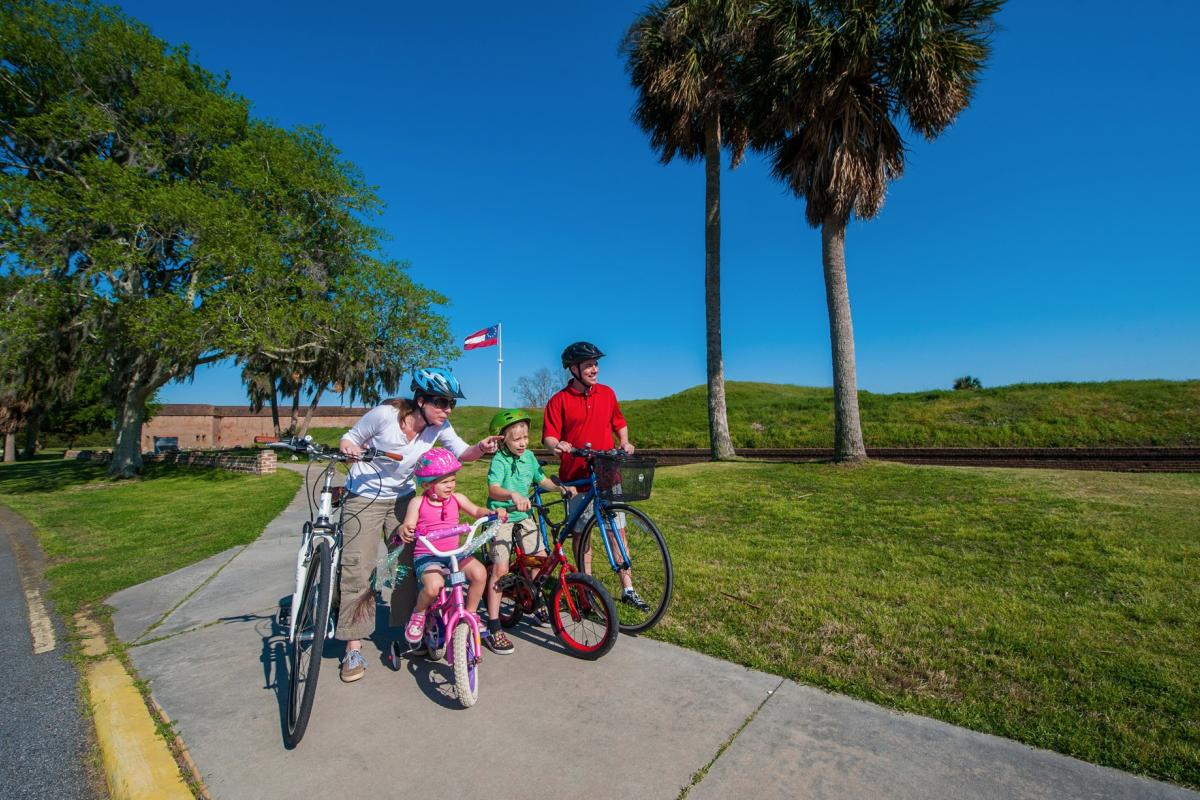 1
A Bike Ride Adventure
Did you know that Tybee Island was named one of the "Most Bicycle-Friendly Communities" by the League of American Bicyclists? For picture-perfect views combined with cardio, try a bike ride through our island community. Didn't travel with your bike in tow? Stop in Tim's Bike & Beach Gear to get all your cycling essentials. From adult to kid's bicycles to tandem bikes and adults' trikes, you are sure to find exactly what you need for this fun workout adventure. 
The sand on Tybee's North Beach is compact enough to comfortably ride along the shore and most bike rentals come with a cup holder for your beverage to-go!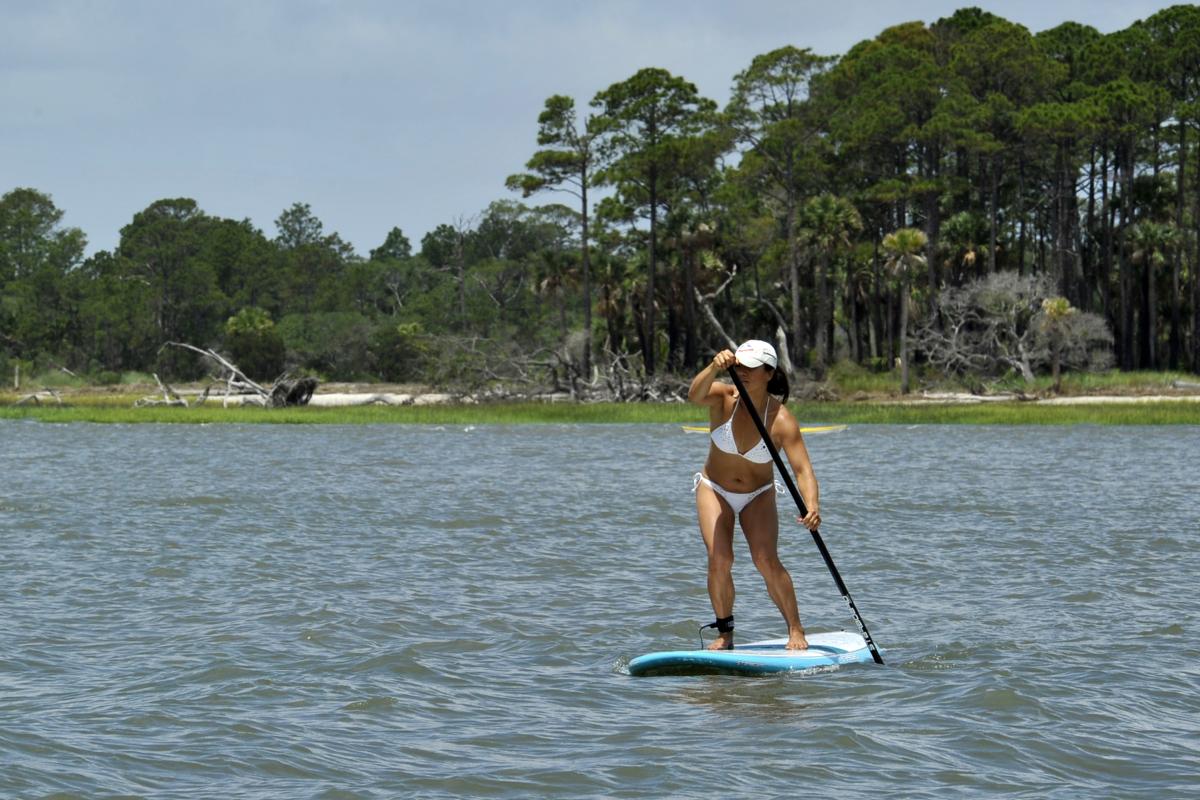 2
Test Your Balance with Stand-Up Paddleboarding
Tone your entire body with a peaceful stand-up paddleboarding excursion. East Coast Paddleboarding offers tours, lessons, rentals and group outings. You will be able to emphasize stability and control while channeling your core strength as you use a paddle to navigate the waters. 
Experienced paddleboarders can make their way to Little Tybee Island for an afternoon of adventure!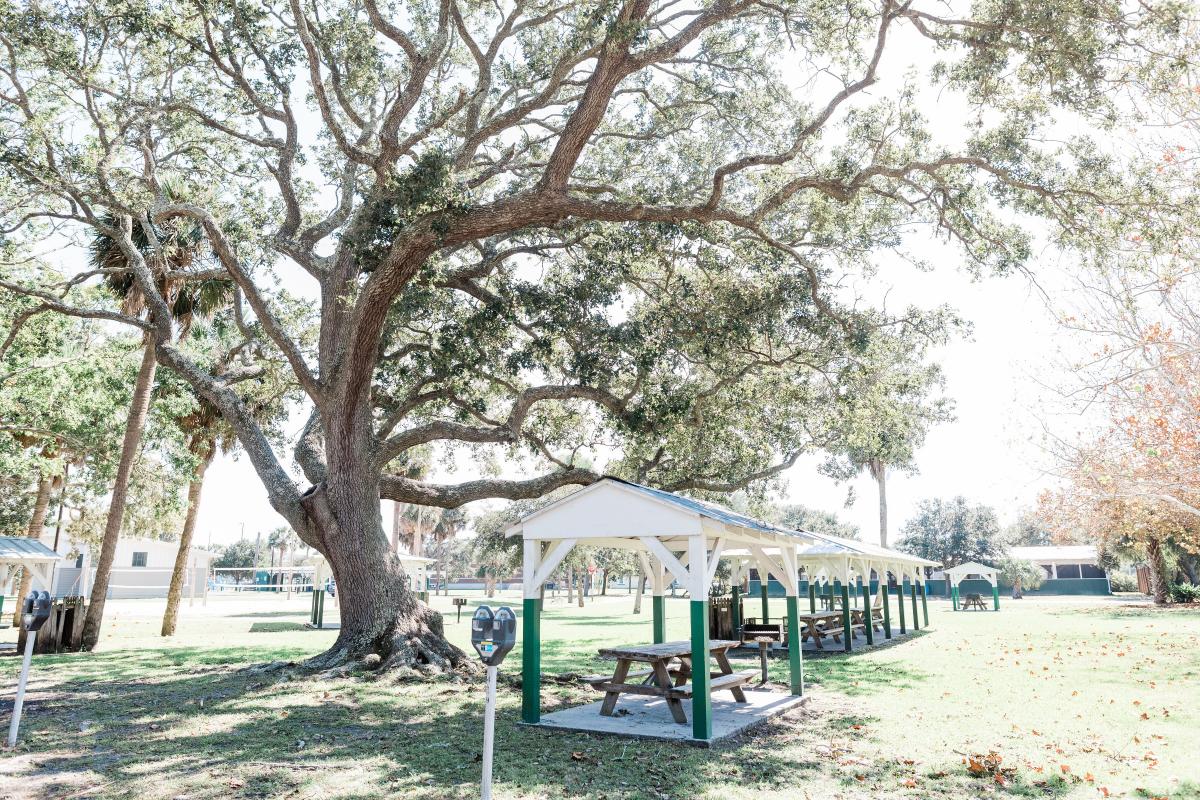 3
Visit a Park
If you prefer going on a jog or gathering a group for a friendly sports game, Tybee's peaceful parks and playgrounds gives you plentiful options for a nice workout. On the north end, you will find 8.5 acres of Jaycee Park. Walk the scenic waterway or take off on the jogging path. Make your way to Mid Beach to put your game face on at Memorial Park's tennis, volleyball and basketball courts. 
Pickleball enthusiasts can head to Jaycee Park to enjoy a friendly game under the sunshine. Players must bring their own nets.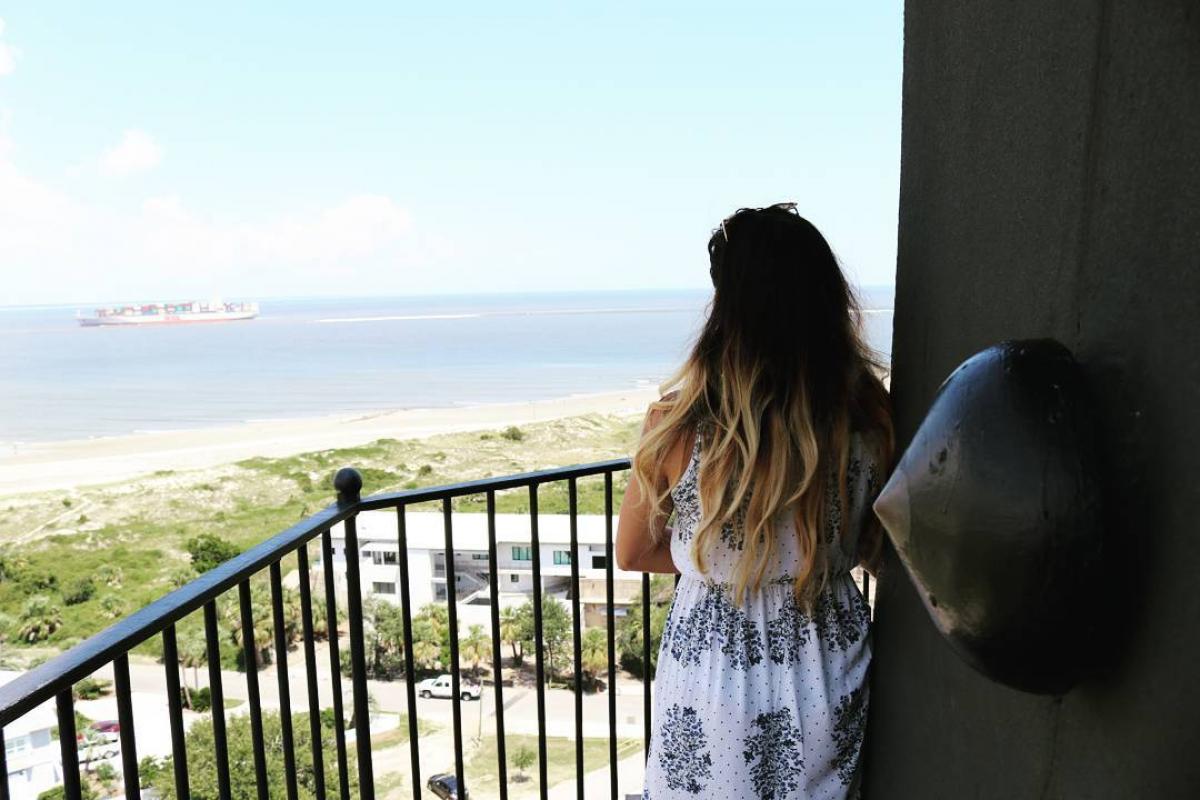 4
Climb the Tybee Island Lighthouse
Knockout an arduous workout and a must-see Tybee attraction at the same time! The Tybee Island Lighthouse is the tallest and oldest lighthouse in Georgia standing at 145 feet tall. It takes 178 steps to the top, where you can catch your breath and take in jaw-dropping views of the entire island.
Check their calendar for special events like sunrise and sunset tours to experience an unforgettable workout.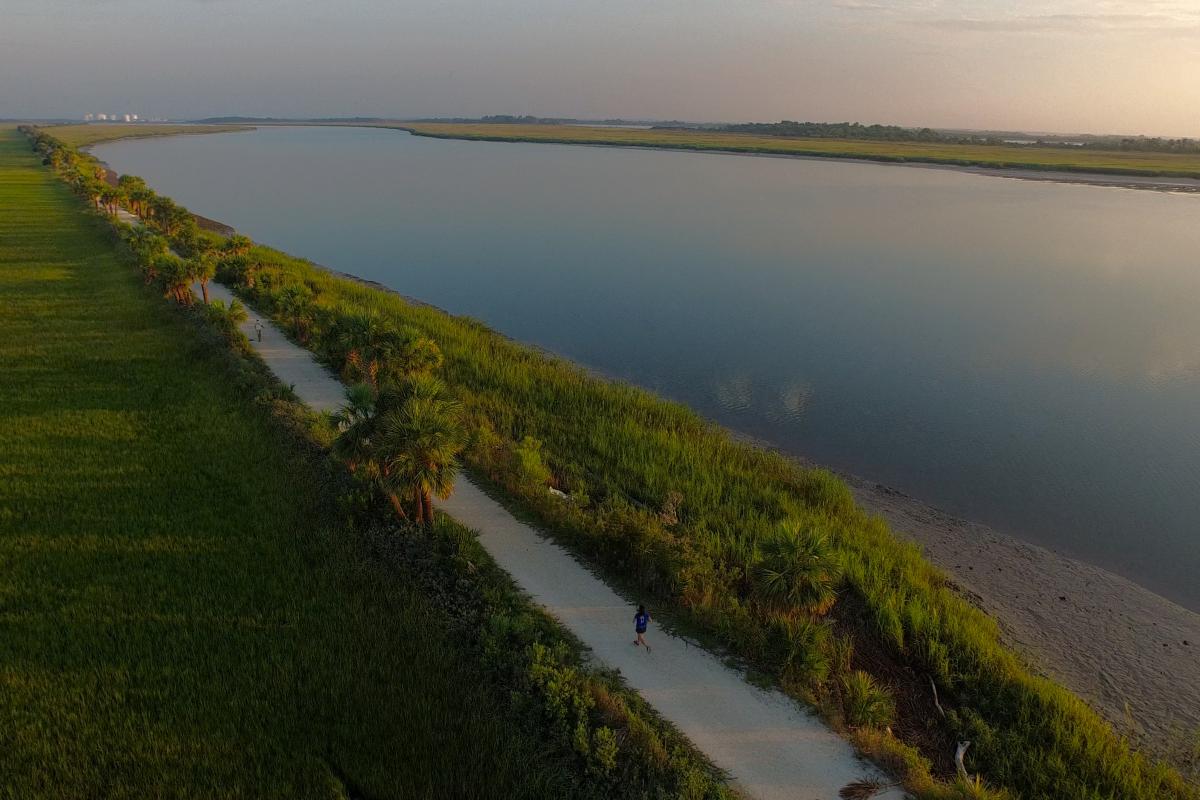 5
Take a Hike
Located where the Savannah and Atlantic railroad line used to be lies the McQueen's Island Trail. This 6-mile stretch of trail is historically unique with surrounding native plants and wildlife. Whether biking or hiking the trail, you will be in for a real treat when you explore this hidden gem. 
Be on the lookout for giant cargo ships as they enter and leave the Savannah River!
*Please note, this trail is closed to the public until further notice.*
6
Build a Sandcastle
Find your inner child and scoop up armfuls of sand to sculpt that perfect sandcastle. You will be tirelessly working those biceps and triceps while also having patience and perseverance (and getting a tan while you're at it!). 
For those who forgot their beach shovels and buckets, there are plenty of local stores like T.S. Chu Department Store to buy all your sandcastle needs!
From a casual bike ride to more physical water activities, Tybee Island has something for every health and fitness traveler.