Sponsored Article
You Can Actually Stay at This
Historic Tybee Island Inn
Although the Georgianne Inn has been around for over one-hundred years, this property is better than ever! This historic inn fully modernized with a brand-new pool, beautifully landscaped grounds and upgraded air-conditioning. Start packing your bags because once you stay in this seaside retreat, you won't want to go home!
The spacious Tybee Island raised cottage was built in 1910 and offers guests a serious dose of nostalgia. Here's what you can expect when you check into this timeless treasure.
Renovations have preserved the historic property's charm and appeal while adding modern amenities for guests' comfort, like WiFi, washers and dryers, and central air-conditioning.
The sitting garden and verandas are ideal for daydreaming and soaking up the ocean breeze: the perfect vacation activities. If you listen closely, you can even hear the waves crashing as you sit back and relax!
Situated just 3 houses back from the beach, the porches and garden walk offers direct access to the beach, which means your perfect beach day is literally a hop, skip and jump away from your door.
Though The Georgianne Inn is nestled in a quiet residential neighborhood, it's close to downtown Tybee and the stunning Pier and Pavilion. Leave your car parked; you're just a quick stroll away from a wide variety of restaurants, attractions and nightlife.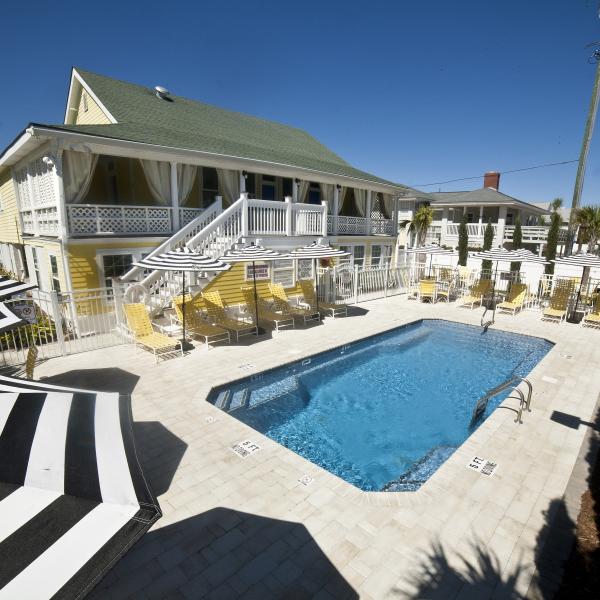 In the spirit of Southern hospitality, The Georgianne provides complimentary beach cruisers, chairs and umbrellas for its guests, along with private parking spaces and a full kitchen.
Click here to find out more about The Georgianne Inn and DeSoto Beach Vacation Properties.