Article
Plan a Solo Beach Vacation
to Tybee Island
To make planning a breeze we've created the ultimate guide to a solo beach vacation to Tybee Island.
---
When to Go
One of the best aspects about Tybee Island is its year-round, mild temperatures.
Summer on Tybee is quite warm and overflowing with fellow travelers. If it's a warm and busy beach getaway you're looking for, then a summertime visit is perfect for you. For those looking for a quiet escape, the spring and fall seasons are just as sunny but not as crowded. Winter is a wonderful time to experience even smaller crowds, cooler breezes and holiday activities that are completely unique to Tybee.
"I love to fish, always meet people and get to just enjoy Tybee on a deeper level when I am alone. Definitely my happy place." - Gina
What to Do
Shop, tour and explore!
Whether you want to relax with a good book on one of Tybee's pristine beaches or hike around Fort Pulaski National Monument, the island is a great getaway for a party of one. Catch a show at the Tybee Post Theater or learn a new hobby like stand-up paddleboarding. Leave time to try something you've never done before like a fossil hunt with Sundial Charters or deep-sea fishing with a Sweet Lowlands Tour.
Even though solo travel requires you to do all of the itinerary planning, you can include as much (or as little) as you'd like! Make time for an afternoon nap on the beach, order a midday ice cream cone from Sugar Shack or browse the shops around Tybee Oaks. It's your vacation. Do what you want, when you want! 
"Tybee is an awesome place for a solo trip. I spend solo time on the island - no obligations, no real plans. It's that kind of place. I know what I am doing each day about 5 minutes in advance." - Blaze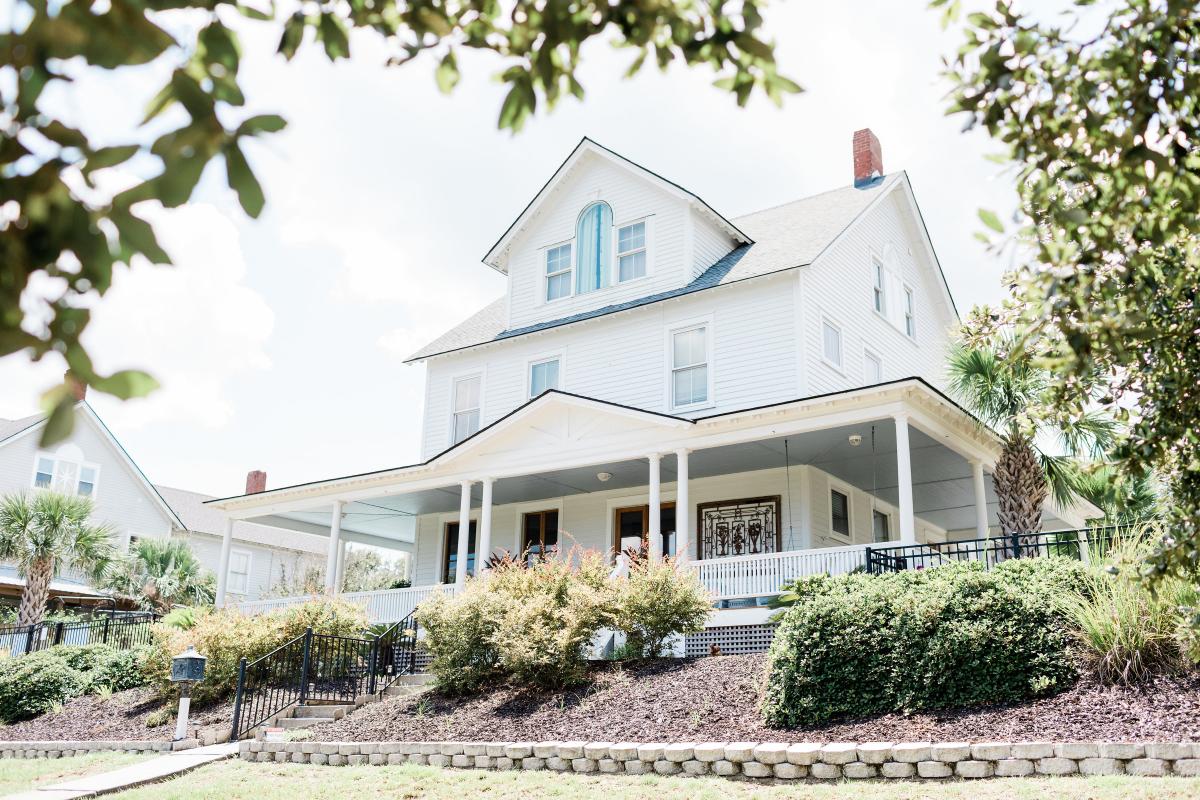 Where to Stay
Don't feel intimidated when searching for the perfect spot to stay on Tybee. There are wonderful accommodation options all over the island.
For quiet getaway without children staying down the hall, check out the adults-only Surf Song Bed and Breakfast on North Beach. Want to stay near the action? Book your stay at Beachview Resort and you'll be just steps from South Beach as well as many of the island's popular restaurants and shops.
"I've taken a solo trip to Tybee many times. I love the opportunity to watch all the people and scan for dolphins. (It's) time to recenter my soul." - Melinda
Where to Eat
Tybee is a foodie lovers paradise. The island's locally-owned eateries serve up the most delicious dishes with their own twist.
Start your day with a coffee and homemade pastry from Tybean Art & Coffee Bar. Midday, sip on a frozen treat from Wet Willie's before pulling up a bar stool at Salt Island Fish & Beer for their unique take on island dishes for lunch. For dinner, wine and dine yourself at Sundae Café and Deli. No matter what you choose, you really can't go wrong.
"The best solo vacation ever. Looking to do it again soon." - Anita
Those traveling alone can find themselves being unusually extroverted or relishing in afternoons of solitude and quietness. Either way, you'll thrive with the schedule that you keep for yourself, no matter how many things you check off your travel to-do list or let fall to the wayside. You'll have no one to explain yourself to and sometimes that's the most refreshing experience.