Article
Things to Know
Before Visiting Tybee Island
By: Brittany Howard
For over 400 years, Tybee Island has faithfully dwelled on the shores of the Atlantic Ocean. This coastal beauty is home to over 3,000 residents and reminds millions of visitors yearly - to relax. 
Before dipping your toes in the ocean, you should know a few things about the island, and we've got all the insights on keeping your visit light, fun and informative.
Tybee Time is Real
You might be familiar with the phrase Tybee Time; if not, you're missing out. It's a calm state of being completely engrossed in the beach life and leaving the outside world where you left it. It requires you to clear your mind of everything that isn't Tybee Island, including work, a schedule and technology (including social media). You didn't hear it from us, but legend says visitors have been banished from the island when Tybee Time is not achieved. Okay, that's a bit of a stretch, but you'd definitely miss out on an unforgettable experience. It's best not to chance it.
Parking is Easy Peasy
Parking can seem complicated on the island, but with the Park TYB app, you'll know exactly where to park it and leave it. With the app, you can not only keep track of your time but you can also extend it and pay when ready. Make it easy on yourself and download the Park TYB app from your mobile device store.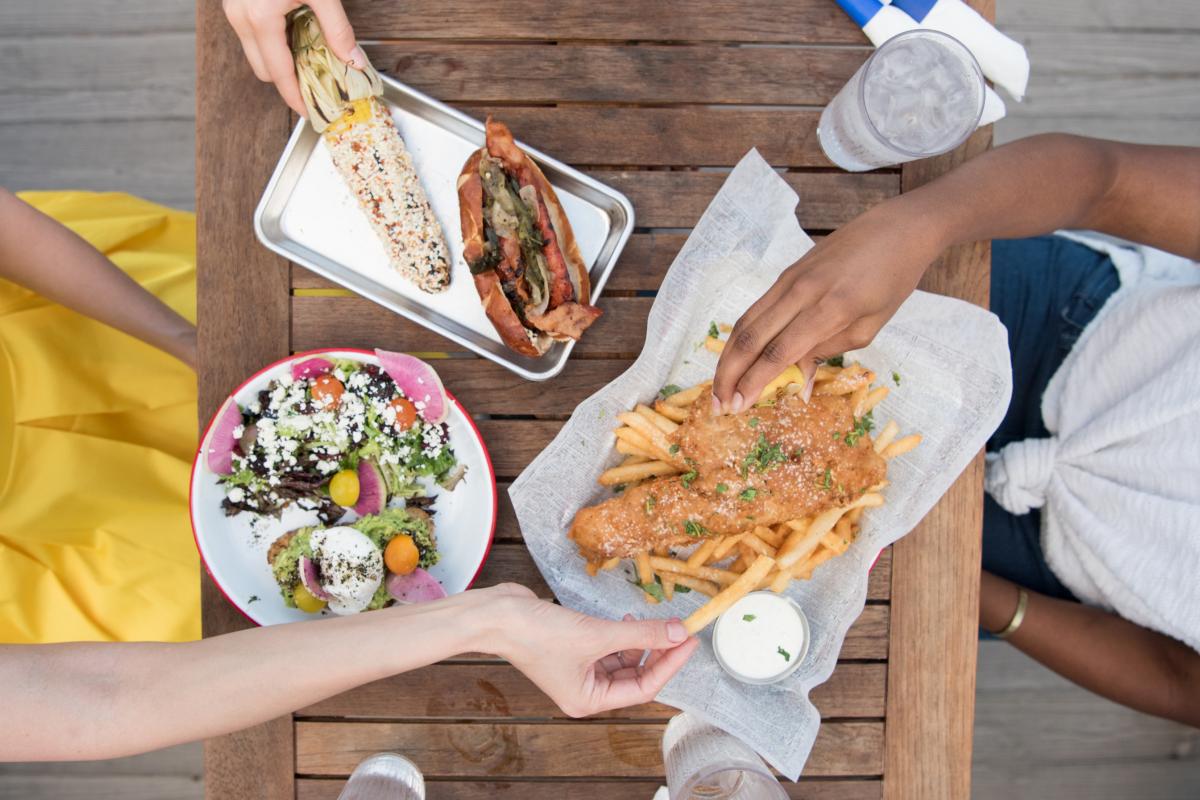 Fresh Seafood is Imminent
There's no way of getting around it. Fresh seafood is what Tybee Island restaurants are known for. It's possible to sight shrimp boats bringing in a fresh haul at the end of the day or if you're a fishing extraordinaire, bring in your catch and it will be cooked to perfection and presented at your table in several local eateries. Should you be one of the few that prefer other options, don't worry. The menus are versatile for all. Although, we can't guarantee there won't be fishy looks of scorn.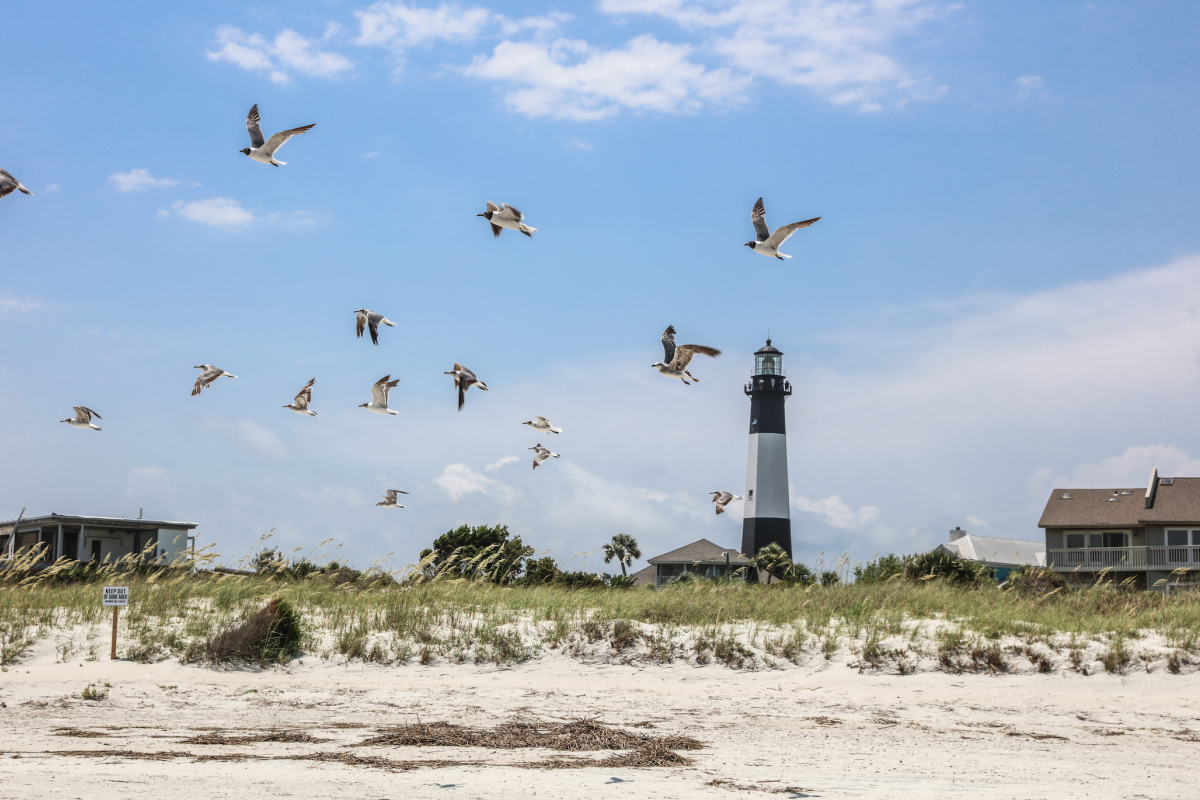 No Smoking Dogs
Excuse us; we meant to say no smoking or pets on the beach. Wait! Let us explain. Tybee Island is home to migratory birds and loggerhead turtles. Great care goes into ensuring that nesting sights and eco-habitats are not potentially disturbed. Lack of smoking keeps the litter down on the beach and keeps your beach day clean of ashtray sand. Mother Nature and your lungs will thank you.
There's a Beach for Every Temperament
Tybee Island doesn't have just one beautiful beach, it has five! North Beach is for introvert deniers. The beachgoers who secretly prefer serenity but won't admit it while enjoying the option to socialize, being steps away from restaurants and attractions. South Beach is for the socialites, an energized transition from calm North Beach. This area is typically crowded with the Tybee Pier and Pavillion at your fingertips. At the pier, you'll find patrons dining, chatting away, fishing or just admiring the view of the ocean. 
Mid Beach is for the in-betweeners. If you enjoy peace mixed with a bit of action, this is the perfect spot for you. This centrally located area means convenient access to all of the island. Little Tybee is for the explorer as this beach is only accessible by boat, jet ski or kayak due to the drastic tide changes. It's an uninhabited adventurers' paradise, coincidentally twice the size of Tybee Island, and perfect for picnics, sunsets or camping under the stars. Back River proves that it's not all bad being on the outskirts. It's a beach lover's dream location to enjoy the views of calm waves, curious dolphins and epic sunsets. It's supposed to be a secret, so, shhh!
Tybee Island's high and low tides vary daily. 
From Baggage Claim to Beach
Savannah/Hilton Head International Airport is a convenient 47-minute drive from Tybee Island via private shuttle, taxi or car service. Thanks to convenient nonstop destinations and multiple connections, you can be sure that one of your favorite airlines will bring you safely to us. Whether you'll want to leave us after your stay is a different story (you won't). 
Once You Visit, You'll Return
Once you experience Tybee Island, it becomes apart of you. It's a loving community of involved residents that care just as much about their homes as your experience. Retail, dining, art galleries, sweet shops, preserved history and theatre are what you can expect when visiting. Tybee Island is an authentic getaway that offers the gift of nostalgia upon every visit.
 
We bet you thought this list would be intimidating, didn't you? Knowing what to expect when visiting Tybee Island is beneficial for a smooth transition into paradise. In that regard, expect to put your phone away, socialize face to face, unwind, laugh, and fall in love with Tybee Island.