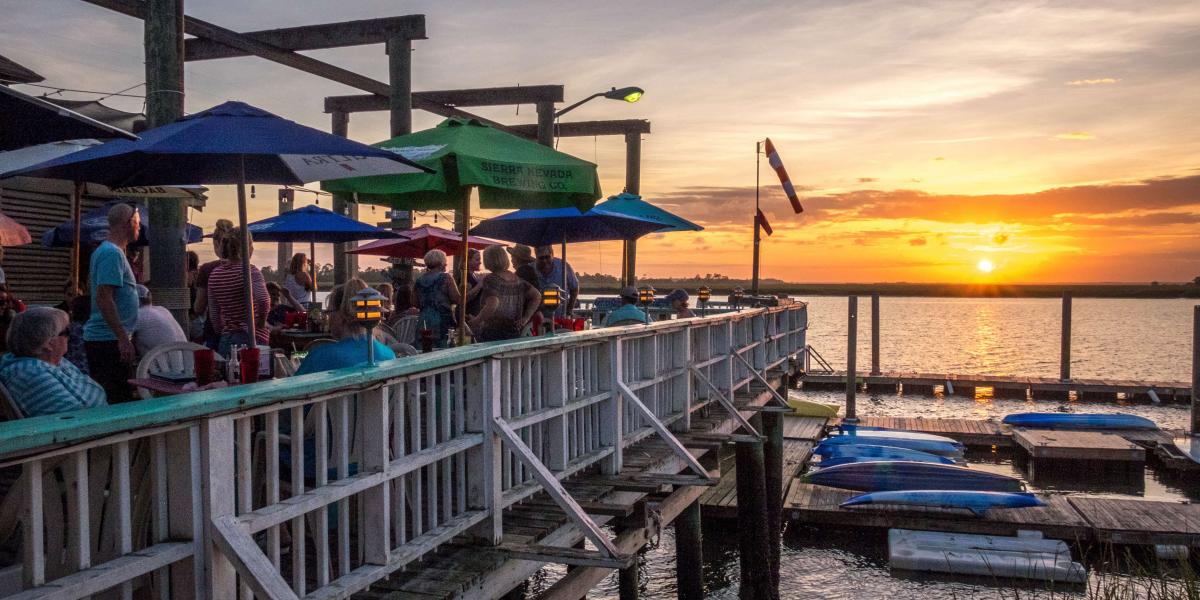 List
8 Fantastic Outdoor Dining Spots
on Tybee Island
1
The Crab Shack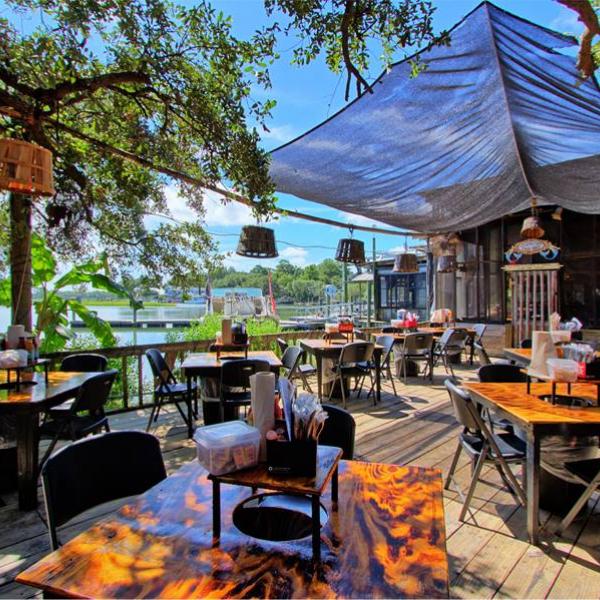 The slogan, "Where the elite eat in their bare feet," couldn't be more perfect to describe The Crab Shack's casual dining atmosphere. A huge patio overlooking Tybee's backyard marshlands makes up most of the restaurant, where visitors can order heaping trays of low country boil—shrimp, crawfish, crab, potatoes, sausages and corn—and more.
2
A-J's Dockside Restaurant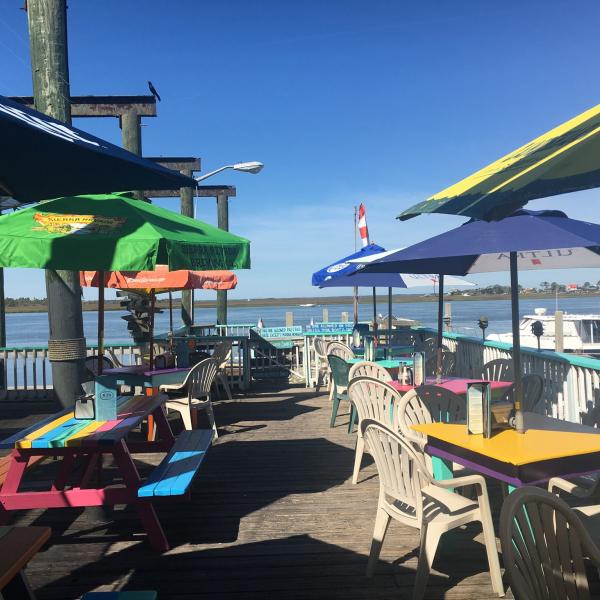 Tucked away on Tybee Creek, A-J's Dockside Restaurant offers a vibrant, colorful patio to match the multi-hued sunsets you can watch from this spot. After a full day of kayaking or paddle boarding, pull up to the dock behind the restaurant and grab a cold drink to accompany a tasty sandwich or seafood dish.
3
North Beach Bar & Grill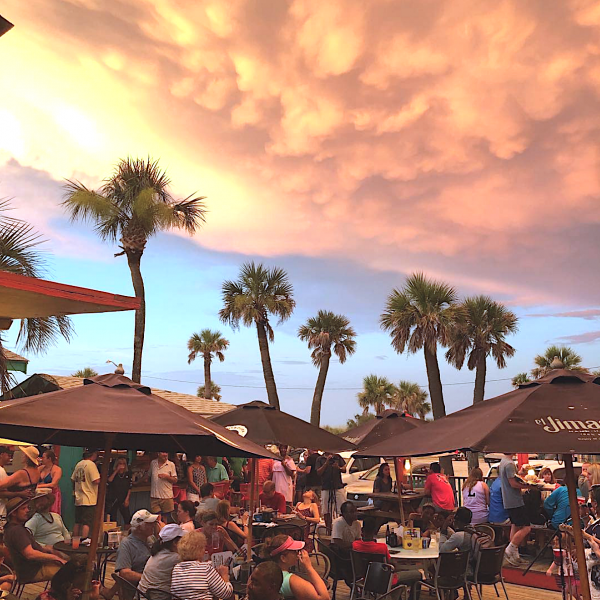 Grabbing an iced cocktail after a day in the sand is easy at this quaint beachside shack. Eclectic decor inside North Beach Bar & Grill opens to an outdoor seating area, and the live music and Caribbean-inspired dishes will definitely remind you that you're on vacation.
4
Gerald's Pig & Shrimp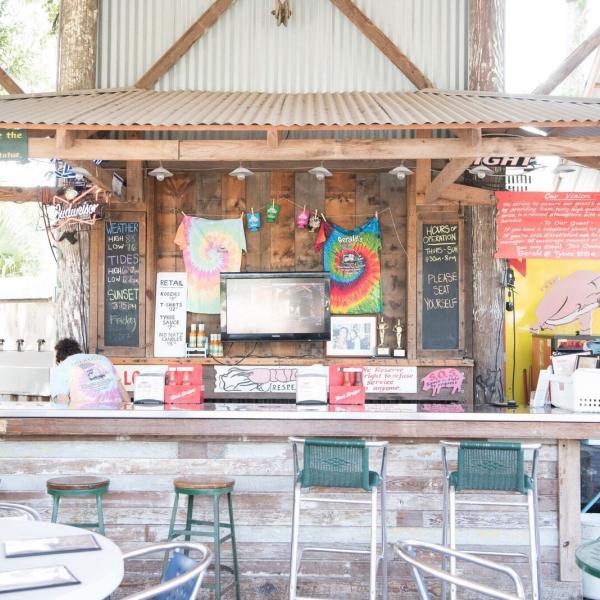 If a quirky roadside food stand with award-winning barbecue and seafood menu items sounds enticing, then Gerald's Pig & Shrimp is for you. With the restaurant and bar located completely outdoors, you can smell the hushpuppies frying, the shrimp steaming and the pork smoking. Keep an eye out -- Gerald can often be found serving up these delicious selections!
5
The Deck Kitchen & Beach Bar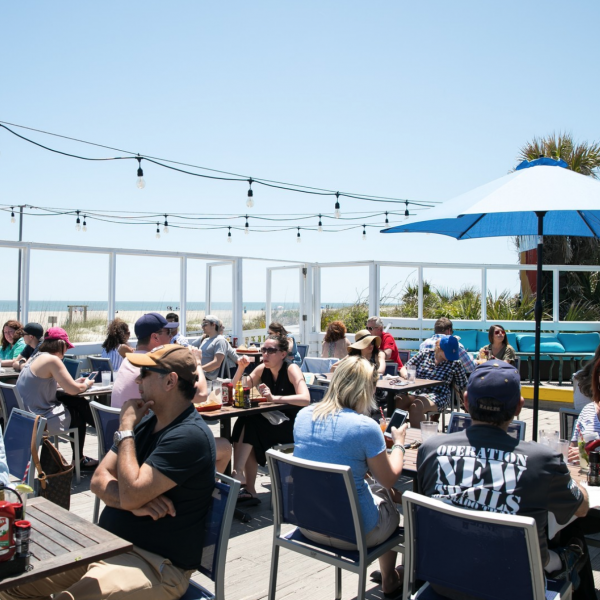 Known as Tybee's only absolute beachfront restaurant, visitors of The Deck Beach Bar & Kitchen can walk from deck to sand in a matter of a few steps. Dine on island dishes while sipping creative cocktails under the Tybee sunshine on the open-air deck of this relaxed eatery.
6
Salt Island Fish & Beer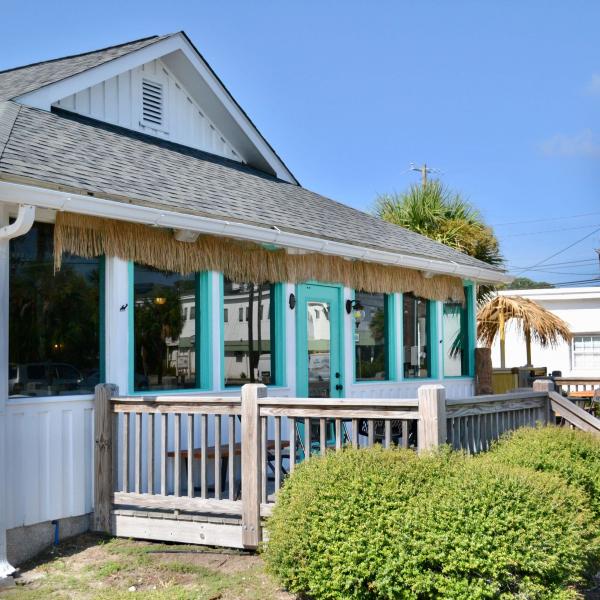 As one of the newest restaurants on Tybee Island, Salt Island Fish & Beer is nestled right off Tybee's main street and boasts a unique menu of seafood and craft local beers. Visitors can enjoy the fresh island breeze on their front porch patio while tasting their local cuisine.
07
Pier 16 Seafood Restaurant
For a family-friendly night filled with incredible food, games and an amazing view, stop by Pier 16 Seafood Restaurant. This family-owned establishment offers something for everyone including gourmet burgers, fresh seafood, USDA prime steaks and refreshing salads. There are two full-service bars serving up signature cocktails and a diverse wine selection. With plenty of outdoor patio space, everyone can join the fun with cornhole and giant Jenga.
08
Sea Wolf Tybee
Praised for having one of the best food and drink menus and friendliest staff, Sea Wolf Tybee has become the newest island hot spot. Their evolving eclectic menu changes weekly and is sure to satisfy every palate. Oysters and specialty hot dogs, such as smoked Kobe beef are a crowd favorite, as well as beer and craft cocktails in this cozy nook. Enjoy a romantic evening under their twinkle lights, surrounded by warm coastal breezes on their outdoor patio.