Article
Holiday Magic Meets Coastal Charm
Holidays on Tybee Island
As the holiday season approaches, it's time to plan your perfect getaway. While many flock to bustling cities and snowy mountain resorts, there's a hidden gem that offers a unique and unforgettable experience: Tybee Island. Nestled along the Georgia coast, this charming island destination is perfect for escaping the winter blues and embracing the holiday spirit.
We've got five compelling reasons why you should make Tybee Island your holiday destination this year.
1
A Winter Wonderland with a Coastal Twist
Holidays on Tybee Island: A No Snow Zone 
Who says you need snow to experience the magic of the holiday season? Tybee Island offers a refreshing twist on the traditional winter wonderland. Picture this: palm trees adorned with twinkling lights, sandy beaches dusted with holiday cheer, and the soothing sound of waves replacing the usual carolers. Embrace the coastal charm as you stroll along the beach, feeling the warm sand between your toes, and let the holiday spirit wash over you in a truly unique setting.
2
Festive Events for All Ages
Holidays on Tybee Island: Come One, Come All
Tybee Island knows how to celebrate the holidays in style. From the annual Tybee Island Christmas Parade to the Tybee Island Christmas Tree Lighting, there's something for everyone. Immerse yourself in the island's vibrant community spirit as you join locals and visitors alike in festive events and activities. Whether you're sipping hot cocoa at a beachside bonfire or enjoying live music at a holiday concert, Tybee Island offers a wide range of events that will leave you feeling merry and bright.
3
Unwind & Recharge
Holidays on Tybee Island: Restoration Redefined
The holiday season can be a whirlwind of stress and obligations. Tybee Island provides the perfect opportunity to escape the chaos and recharge your batteries. Take long walks on the beach, breathe in the salty air, and let the island's laid-back atmosphere wash away your worries. Treat yourself to a spa day, indulge in fresh seafood delicacies, or simply relax with a good book by the ocean (Seaside Sisters, anyone?). Tybee Island offers a tranquil haven where you can rejuvenate your mind, body and soul.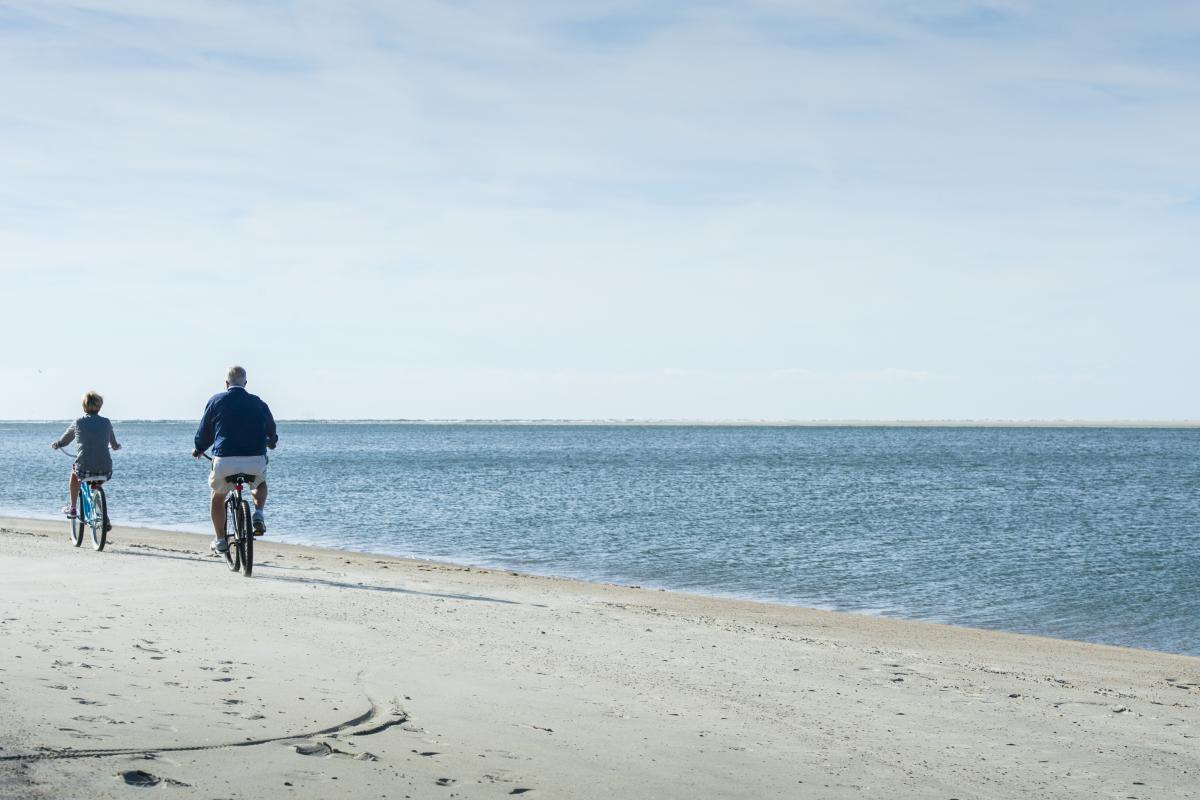 4
Outdoor Adventures
Holidays on Tybee Island: Coats are Optional
For those seeking a more active holiday experience, Tybee Island has plenty to offer. Explore the island's natural beauty by kayaking through the marshes, paddleboarding along the coast, or biking through scenic trails. With mild winter temperatures, you can enjoy outdoor activities without the freezing temperatures associated with other holiday destinations. Soak up the sun, feel the ocean breeze on your face, and create unforgettable memories as you embark on thrilling adventures in this coastal paradise.
5
Unique Shopping and Local Delights
Holidays on Tybee Island: Made With Love
Tybee Island is home to a vibrant local community, and its shops and restaurants reflect the island's unique character. Skip the crowded malls and explore the island's charming boutiques, where you'll find one-of-a-kind gifts and souvenirs. Indulge in fresh seafood at local eateries, savor the flavors of the South, and experience the warm hospitality of Tybee Island's residents. By supporting local businesses, you not only find unique treasures but also contribute to the island's thriving community.
This holiday season, break away from the ordinary and discover the magic of Tybee Island. From its coastal twist on a winter wonderland to its festive events, outdoor adventures, and unique shopping experiences, Tybee Island offers a holiday getaway like no other. Embrace the island's laid-back charm and create memories that will last a lifetime. Whether you're seeking relaxation or adventure, Tybee Island is the perfect destination to celebrate the holiday season in style. So pack your bags, leave the snow boots behind (no matter how cute), and let Tybee Island be your coastal haven this holiday season. Happy holidays y'all!
Immerse Yourself in Tybee Island's Unforgettable Holiday Events
#VisitTybee
Use the #VisitTybee hashtag and share photos of your Tybee adventures with the rest of the world.