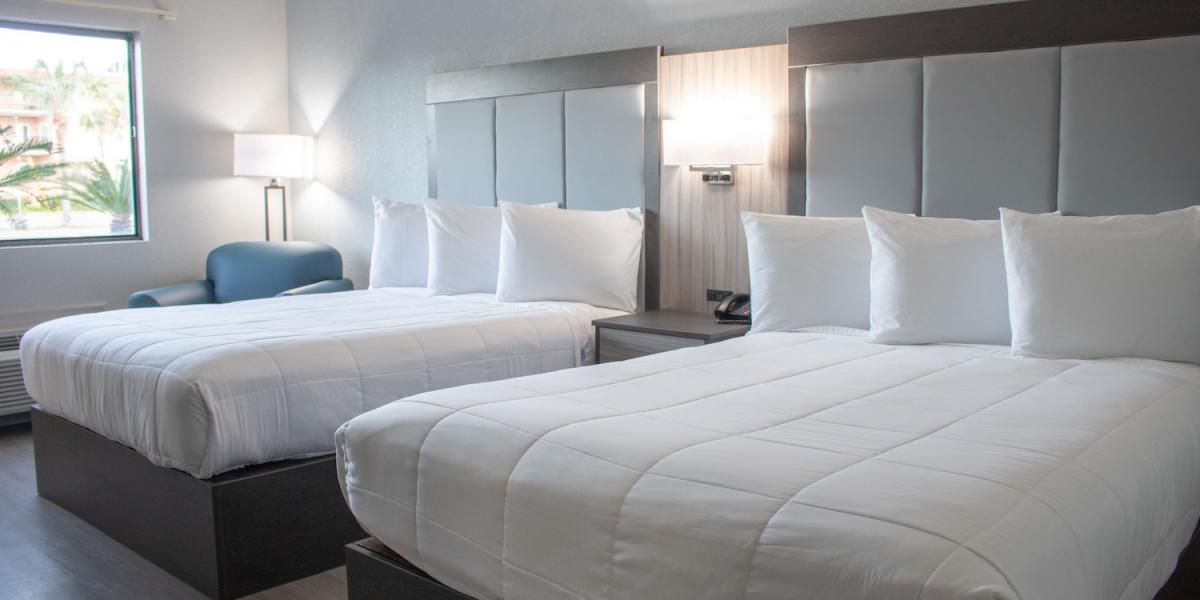 Article
Why It's Time to Book Your Stay at
Admiral's Inn on Tybee Island
Just one block from the ocean and steps away from all the downtown action on Tybee Island, lies the newly-renovated Admiral's Inn on Tybee Island.
From its convenient location to upscale guest rooms and inclusive amenities, this award-winning (and affordable) hotel is a great lodging choice! Here's why you should book your next vacation at this island hotel. 
---

Downtown Location
Situated on the main road of Butler Avenue, Admiral's Inn is perfectly positioned right in the middle of the action. Grab front row seats for any holiday parade or simply park your car and leave it for the remainder of your trip. Just about anything you'll need is within walking distance from the hotel. Be sure to make a small detour down Tybrisa Street to grab an ice cream cone from Seaside Sweets, a frozen daiquiri from Wet Willies, or pick up a new beach towel from T.S. Chu's Department Store. Just a block away from the hotel is South Beach, the island's busiest beach, as well as the Tybee Island Pier, Marine Science Center and many of the island's most popular restaurants and bars. 

Beautifully-Designed Guest Rooms & Rain Showers
We understand that a relaxing day at the beach can be utterly exhausting. 
 Rest easy knowing that Admiral's Inn on Tybee Island offers spacious guestrooms. The hotel has been under renovations for the last year and the new updates are jaw-dropping! From new furniture to new custom artwork, guests will enjoy modern finishings throughout, like hardwood floors, quartz countertops and luxurious rain showers to wash away all your worries (although, we don't think you'll have many). 

Lounge Around at their Poolside Oasis
After exploring Tybee Island, cool off in the swimming pool or relax under the newly-added pergola. Lounge around, take a dip or hop aboard their new interactive surfboard mural for a one-of-a-kind photo! This 3D mural was recently-completed by local artist, Kyle 'Kipper' Millsap, and can't be found anywhere else on Tybee!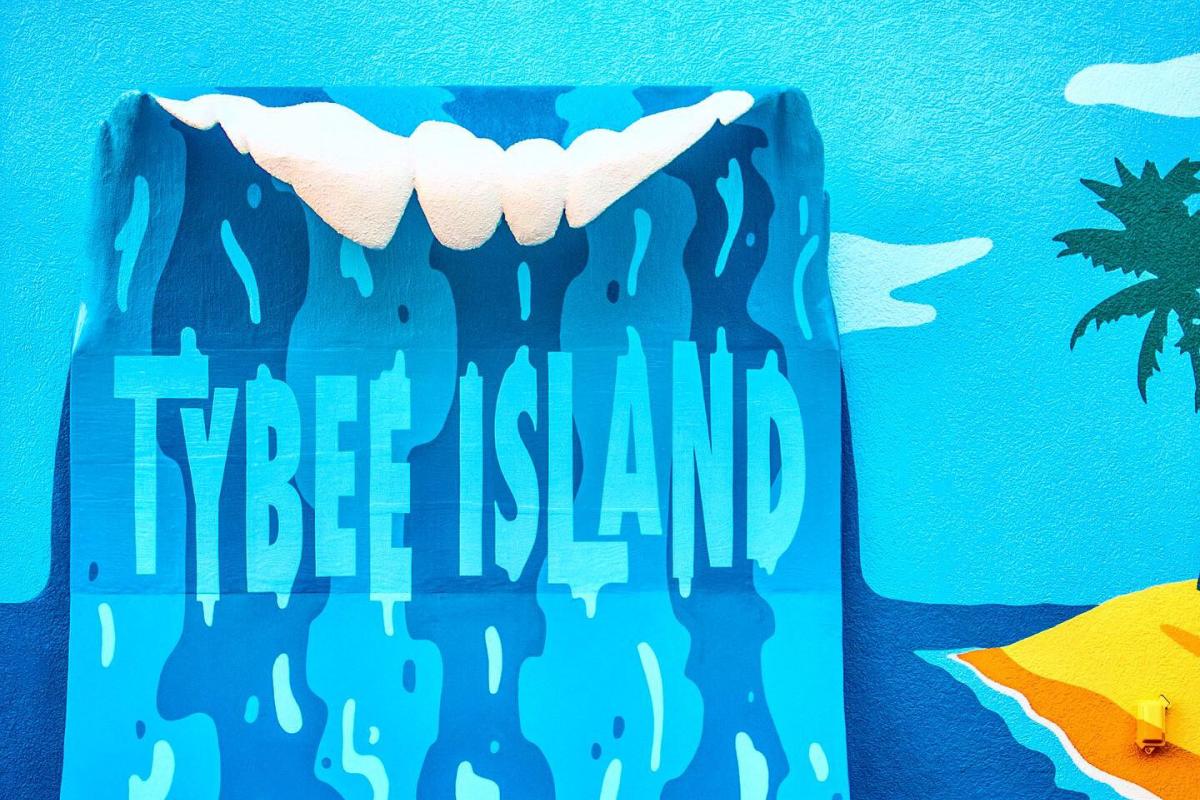 We understand that picking the right accommodation for your beach trip can be daunting. You can rest easy when you book your stay at this downtown island hotel. From complimentary continental breakfast and Wi-Fi to the beautiful accommodations throughout the hotel, we're sure you'll enjoy staying at the Admiral's Inn on Tybee Island.