Sponsored Article
Vacation Homes For Every Tybee Beach
with Oceanfront Cottage Rentals
By: Brittany Howard
For many beach lovers, location and amenities play an intricate part in where they choose to book their vacation home. Sleeping arrangements, restaurants, attractions, shopping and seclusion, make the top of the list. With Oceanfront Cottage Rentals, you can have it all and then some.
This highly favored vacation rental company offers a range of coastal island abodes, many accommodating up to 17 visitors, ideally located on each of Tybee Island's beautiful beaches.
Experience Serenity on North Beach
North Beach's serene reputation draws thousands to its calm shoreline every year and its convenient locality to gorgeous historic homes, island attractions and restaurants such as the Tybee Island Lighthouse, the Tybee Island Marine Science Center and delicious North Beach Bar & Grill.
Sleep cozy in the scenic gated community of Beach and Racquet Club at SBRC 118A. This beachfront one-bedroom, one-bathroom condo sleeps up to four guests with a private balcony overlooking the beach and wildlife dunes.
There's room for all at Mansion on the Hill. Live lavishly in eight bedrooms, seven-and-a-half bathrooms and panoramic ocean views. Up to 17 guests can indulge in exceptional amenities, including three top-floor oceanview suites, a media room and a rooftop deck made for sunsets. It's practically kismet.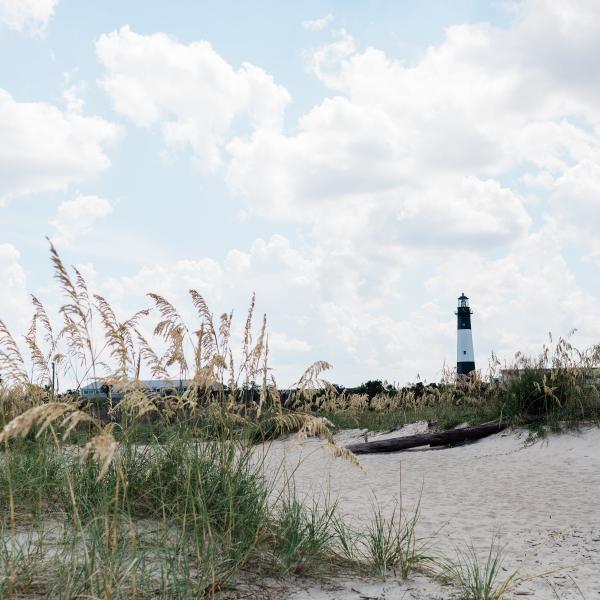 Notable South Beach
By the time you depart, everyone will know your name on South Beach. This energetic beach is where all the cool kids hang out. It's most reputable for the Tybee Pier and Pavilion, just a hop skip and a jump away from Tybee Island shops, restaurants and known attractions where you're guaranteed to find the locals at Pier 16, Wet Willies and Fannie's on the Beach. 
19 Street Sandbar is an impressive two-bedroom, two-and-a-half bathroom oceanfront island home, perfect for a group of six. Light coastal decor can be seen throughout the house, as well as spacious living quarters and a top floor master offering sweeping ocean views on a private covered deck. 
You're sure to answer the call for this hidden beauty. Wave Call has everything you could ask for in a beach getaway. Seclusion, close to island attractions, a two-minute walk to the beach, has chic cottage charm, a screened-in wrap-around porch for outdoor dining, a media room and an enclosed outdoor shower - to name a few. The best part is this five-bedroom, three-and-a-half bathroom dwelling has space for up to 10 lucky guests.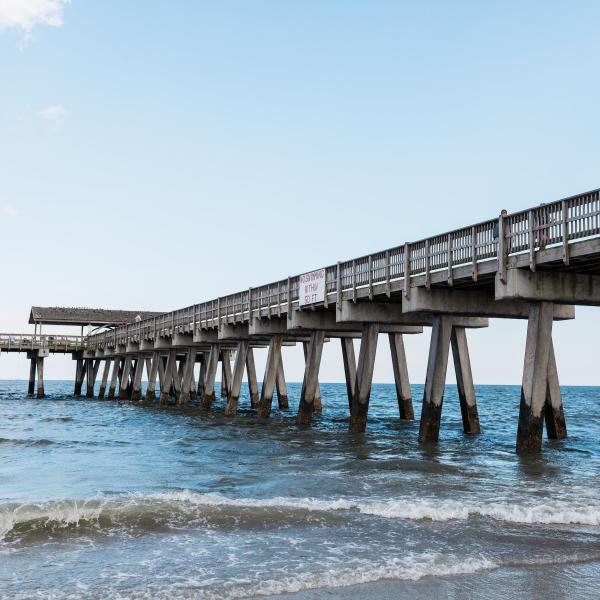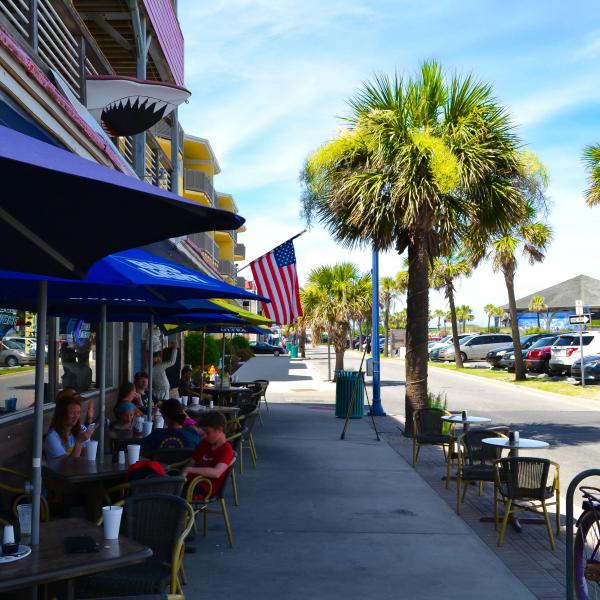 You're in the Homestretch on Mid Beach
Mid Beach is neutral ground if you're looking for a cool down from the South End. You'll find it amiably less crowded due to limited parking and its residential vibe. Salt Island Fish and Beer, Savannah Praline Company, TIMS Bikes, Beach & Disc Golf, and the welcoming office of Oceanfront Cottage Rentals are amongst the many favored points of interest within walking distance of the beach.
Feel one with nature at Salawey, a beautiful three-bedroom, three-and-a-half bathroom mid-island home that pleasantly sleeps up to eight guests, as well as man's best friend. Tybee's gorgeous marshlands will be your backyard in this remote area, allowing welcome solitude. The private decks are ideal for catching glimpses of local wildlife. The home is elegantly decorated and each bedroom has a private ensuite. Visitors will enjoy grilling on the spacious porch, the convenience of walking or biking to local attractions and returning home for an evening soak in the saltwater hot tub.
As luck would have it, 13th Perfection is an idyllic vacation rental for 13 fortunate visitors to indulge in three floors of island luxury. This spacious six-bedroom, four-bathroom home features multiple balconies, ocean-view porches, an open kitchen and a leisure ground-level den equipped with a full-size refrigerator and kitchenette. Each floor is accessible by elevator, and this townhome's location is just a quick walk to several restaurants, shops and the beach. Visitors will feel as if they've hit the coastal jackpot.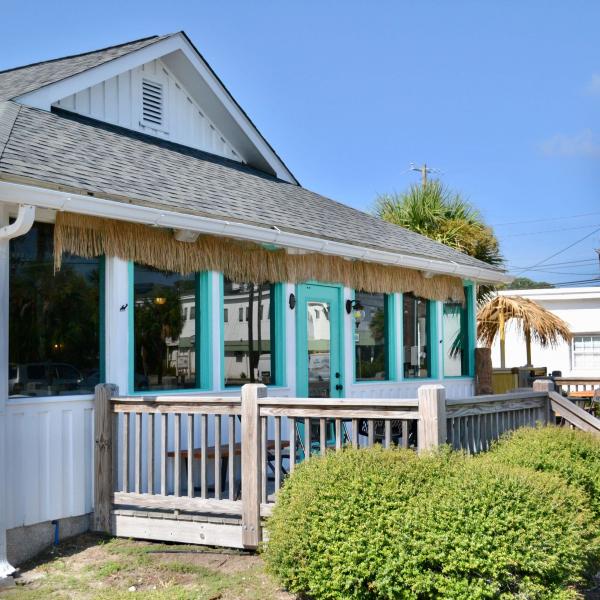 Back River Bliss
Spot dolphins, kayak, fish off the pier or simply enjoy the views on Back River. This secret beach is praised for its low crowds, quick access to Little Tybee, by boat only of course, and beloved island restaurants A-J's Dockside and The Crab Shack. 
Doc House is a beautiful, amenity-filled cottage with scenic island views from a private floating gazebo and a floating dock for casual fishing. The open floor plan makes the four-bedroom, three-and-a-half bathroom residence feel even larger, while the grand screened-in porch is made for breakfast and evening dinners for all 12 guests. The bonus game room makes for a competitive game night and the top-floor balcony puts guests up close and personal with the Atlantic Ocean. After a day in town or exploring Little Tybee, return home to the docks to watch the sunset on the ocean.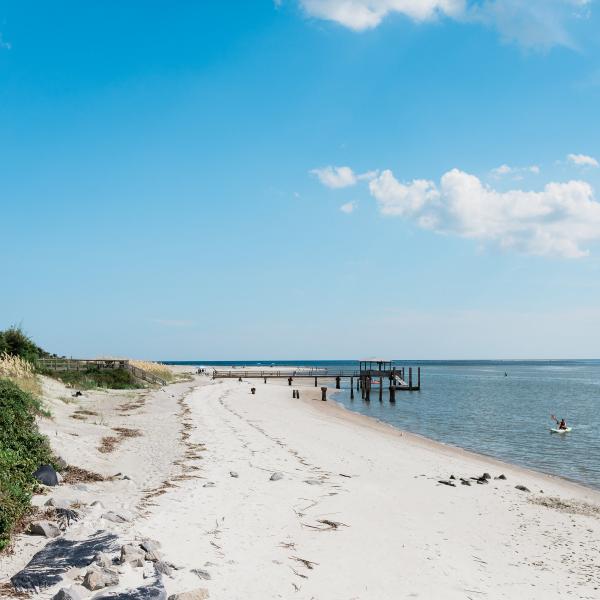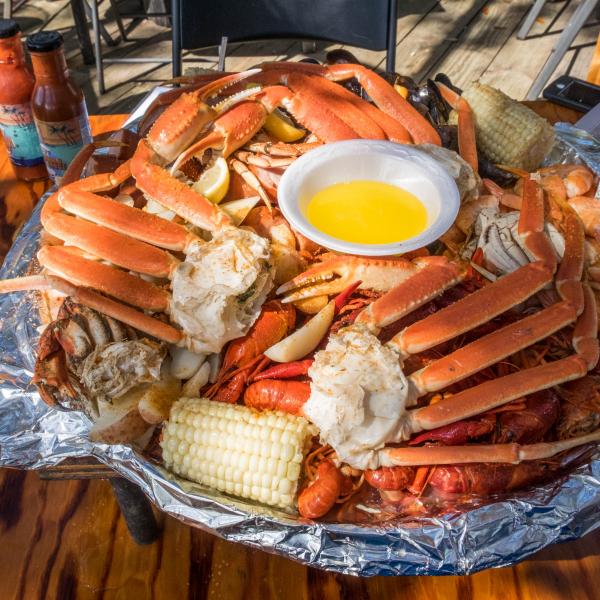 Oceanfront Cottage Rentals has a way of making every rental feel like paradise regardless of location preferences. When making plans for your next getaway to Tybee Island, remember that no matter which of our beautiful beaches is calling your name, you can simply take your pick with Oceanfront Cottage Rentals.