Article
Everything You Need to Know About Sea Turtle
Nesting Season on Tybee Island
During the day, the beach is filled with sunbathers, sand castles and sunshine, but at night, sea turtles make their way out of the Atlantic to begin nesting. 
Sea turtle nesting season is a special time for Tybee Island. Loggerhead sea turtles and occasionally their cousins crawl onto our beaches to lay their precious eggs. We understand that nesting season is a fascinating experience, so we've broken it down and compiled a list of everything you may need to know about turtle nesting season on Tybee Island. 
---
WHEN DOES SEA TURTLE NESTING BEGIN?
Nesting season begins May 1st and typically ends at the end of October. During this time, the program "Lights Out on Tybee" is in effect. To avoid turtle disorientation, please make sure to turn off beachfront lights by 10 p.m., avoid the use of cell phones and only use red flashlights on the beach. 
Turtle Tip: Create your own red light by using a red magic marker to color the tip of your flashlight. After turtle season, you can easily wipe it off and return to using your flashlight regularly. 
WHAT KIND OF SEA TURTLES NEST ON TYBEE ISLAND?  
Loggerheads are the most common sea turtles along the Georgia coast with rare appearances by green sea turtles, leatherbacks and Kemp Ridley turtles.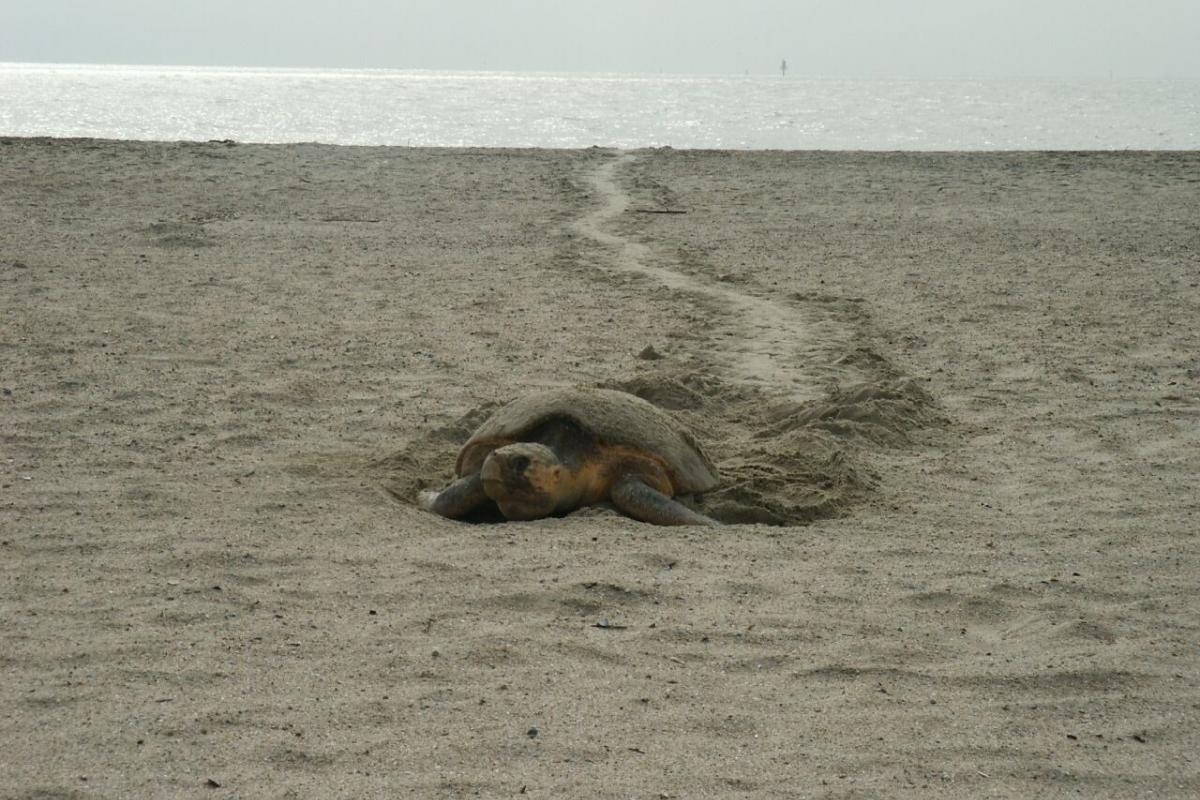 WHEN DOES THE MOTHER LOGGERHEAD LAY THEIR EGGS? 
Female loggerheads crawl out of the ocean at night to nest. They make their way up just past the high tide line and dig a deep round hole using their two rear flippers. The mother then lays her eggs in the hole and covers it back up with sand before leaving. 
Turtle Tip: Adult loggerheads weigh more than 200 pounds, which causes them to be slow moving making the entire nesting process over an hour long. 
HOW DO YOU KNOW WHERE THEIR NESTS ARE?
Every morning, DNR trained and permitted volunteers from the Tybee Sea Turtle Project walk the beach to look for new nests. They search for specific "sea turtle crawls", which are the tracks left by the mothers when searching for a spot. Once they find a nest, they rope it off and mark it, so people do not disturb it. 
Turtle Tip: Loggerhead sea turtles are endangered, and it is illegal to disturb their nests. 
HOW MANY EGGS DO THEY LAY?
They typically lay 80 to 120 ping pong-sized eggs.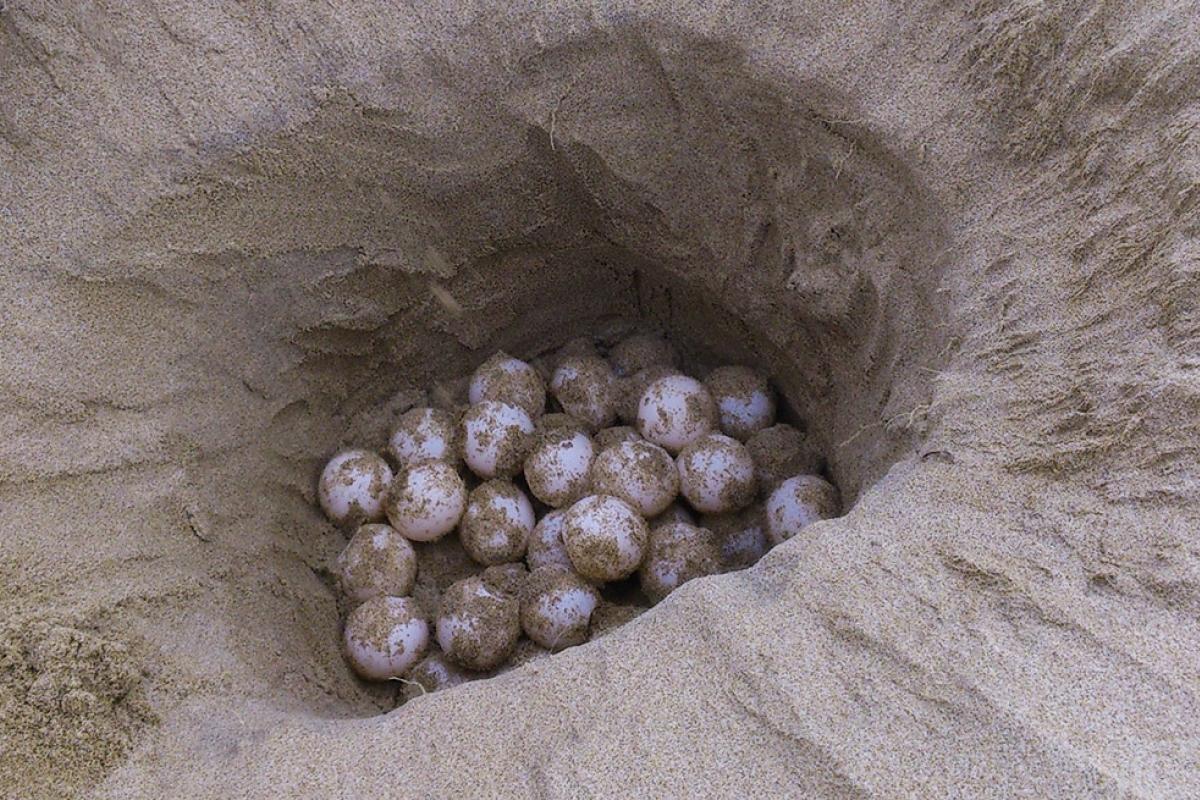 HOW LONG UNTIL THEY HATCH? 
They typically incubate for 55 to 60 days before they hatch. They hatch in unison and make their way toward the water using the reflection of the moon and stars on the water for guidance. 
Turtle Tip: They crawl in groups for their safety to overwhelm waiting predators. 
DO THE MOTHERS OR FATHERS COME BACK TO CHECK ON THE EGGS? 
Interestingly, male sea turtles almost never return to land after being hatched. So, mothers come ashore along to nest, and once she returns to the water, she never comes back.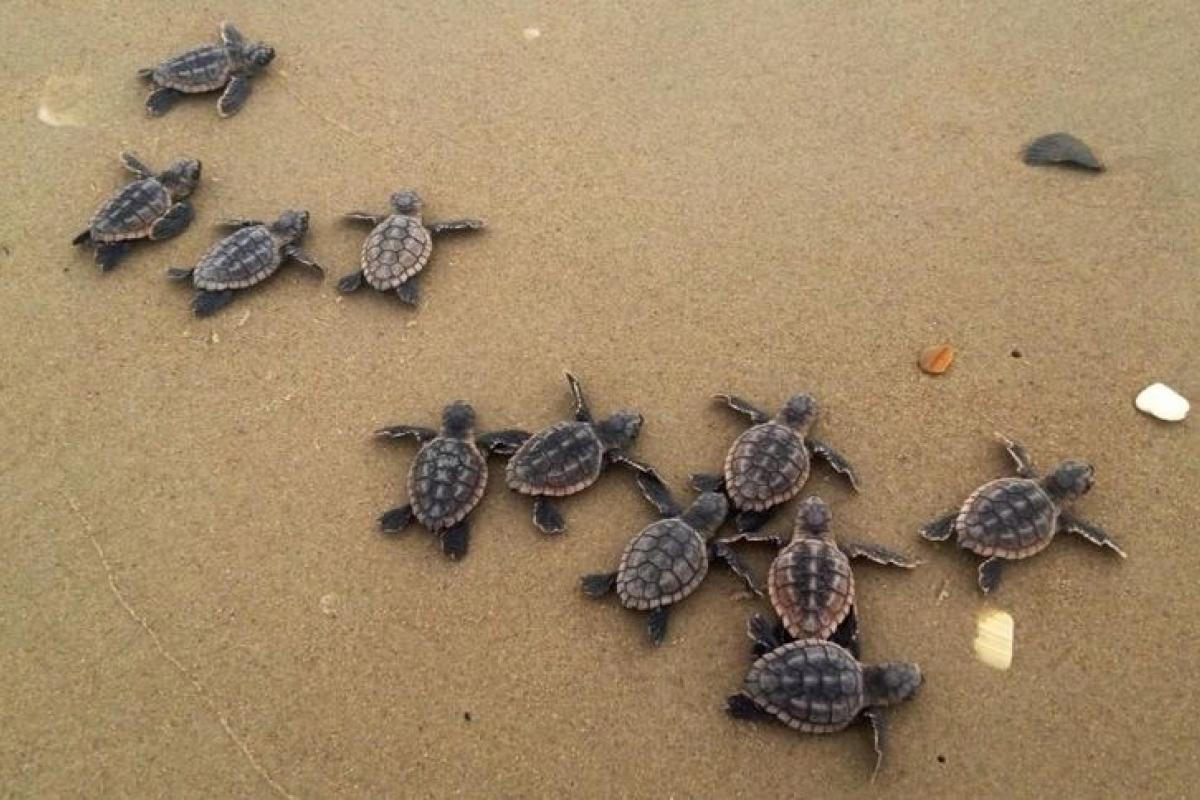 HOW CAN WE HELP PROTECT THEM? 
To ensure a safe turtle nesting season, please clean up any trash you see on the beach, avoid sea turtle nests, obey the Lights Out on Tybee program and level out sandcastles and holes. 
If you are interested in seeing a sea turtle up close, the Tybee Island Marine Science Center is home to a loggerhead named Admiral, who serves as their Marine Debris Ambassador. The center offers valuable marine education and programs to keep our island informed and safe.