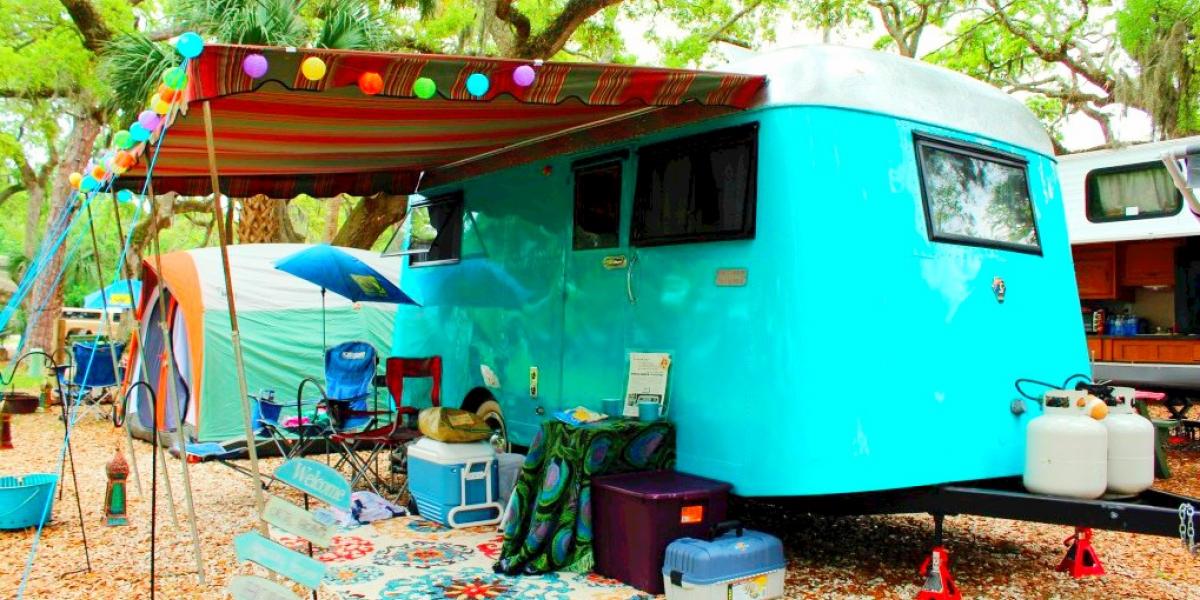 Article
This Scenic Tybee Island Campground Has
Everything You Need
Located only half a mile from Tybee Island's North Beach, River's End RV Park and Campground is one of the best lodging options on our charming island.
River's End Campground 
Settle In. 
The options at River's End Campground are endless. For campers who like the feeling of sleep-away camp, the campground has large, cozy cabins. Prefer the comforts of your own camper? There are over 100 lots to choose from. Rather pitch your own tent? Set up camp at one of the many electric, cable and water campsites, or rough it in one of 9 primitive tent sites.

Comforts of Home. 
River's End has more amenities than most campgrounds. Meet new friends at the community pavilion for a cookout or game of cards. Make a splash in Tybee Island's largest swimming pool, wash a load of laundry and pick up a few necessities at the campground shop. Or simply relax in a hammock and use the complimentary WiFi. There's even a top notch gym and several private bath houses onsite!

Park and Bark.
The campground is pet friendly and is located mere feet away from two of the island's main dog parks. Both parks have benches, a drinking station for your pet and baggies for clean-up. The streets surrounding the RV park and campground are lined with gorgeous historic homes and colorful beach cottages and make a great place to take your pup on a walk!

Gone Camping.
Whether you're into primitive camping or luxurious glamping, you'll find exactly what you're looking for at River's End Campground, and you'll soak up Tybee Island's scenic sights in the great outdoors while you're at it!