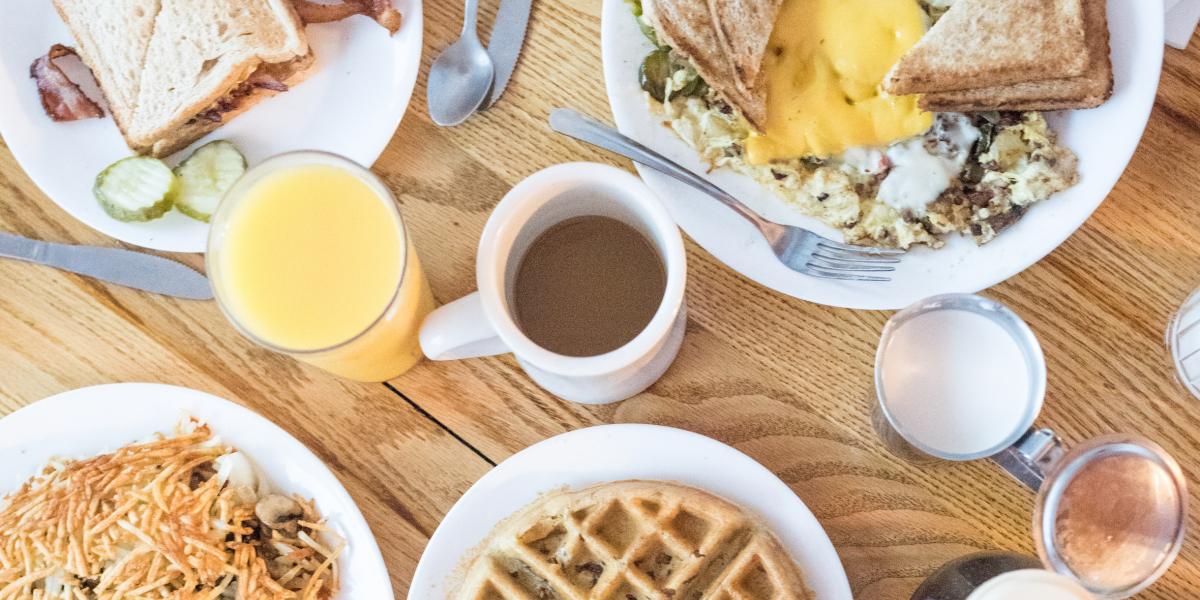 Article
Where to Brunch on
Tybee Island
For the perfect marriage of breakfast and lunch, have a meal to remember at these brunch favorites on the island.
---
80 East Gastropub 
For tasty brunch options in an atmosphere that isn't quite so dainty and quaint, 80 East Gastropub is the place to be. With adventurous appetizing plates like the pork belly and waffle sliders – combining seared pork belly, apple barbeque sauce, sweet potato waffles and bacon jam into a satiating bite – and their special salmon take on the classic BLT, the Gastropub offers a number palate-pleasing meals that are perfect for your late morning or early afternoon.
The Breakfast Club
The Breakfast Club
Open daily from 7 am to 1 pm, The Breakfast Club is another apt choice for brunch on the island. The delicious Egg Florentine is definitely worthy of its house special title, and Helen's Solidarity – served with diced potatoes, Polish sausage, green peppers and onions over cheesy eggs and grits – is a close rival. While the Breakfast Club offers sundry tasty brunch options for you to choose from, their menu is highly customizable so you can have a special dish made just for you.
Sunrise Restaurant
With multiple locations throughout Savannah and surrounding areas, to include Tybee, Sunrise Restaurant is a great choice for a breezy, beachy brunch. Made special just for the island, the Tybee Omelet is duly described as a seafood lover's dream. And the Shrimp Delight Omelet, made with shrimp, broccoli, mushrooms, onion, tomatoes and cheese, is an island favorite as well. The Breakfast Burger and the Breakfast Dog are tasty takes on American lunch classics that make for great brunch options too. Check out the full menu here and plan a visit soon!

A-J's Dockside Restaurant
A-J's Dockside Restaurant is a popular option among Tybee residents for the perfect weekend brunch highlighting local seafood favorites. Sip a Peach Bellini as you wait in the company of friends for your Eggs Benedict with grits or your Shrimp-n-Crab Omelette. With an array of egg dishes and refreshing sides like seasonal fruit and sliced tomatoes, your spring brunch at A-J's overlooking the beach will provide a relaxing island vibe that is just right for the meal.
Wet Willie's
You may know Wet Willie's for their delicious frozen daiquiris but did you know that their Tybee location serves breakfast? After dining on breakfast nachoes or their three egg omletes, you'll be happy that your beach chair is only steps away. A short walk on Tybrisa Street and you'll find Tybee's mosts popular beach, South Beach. Enjoy a couple of hours of sunshine before heading back to grab that frozen daiquiri!