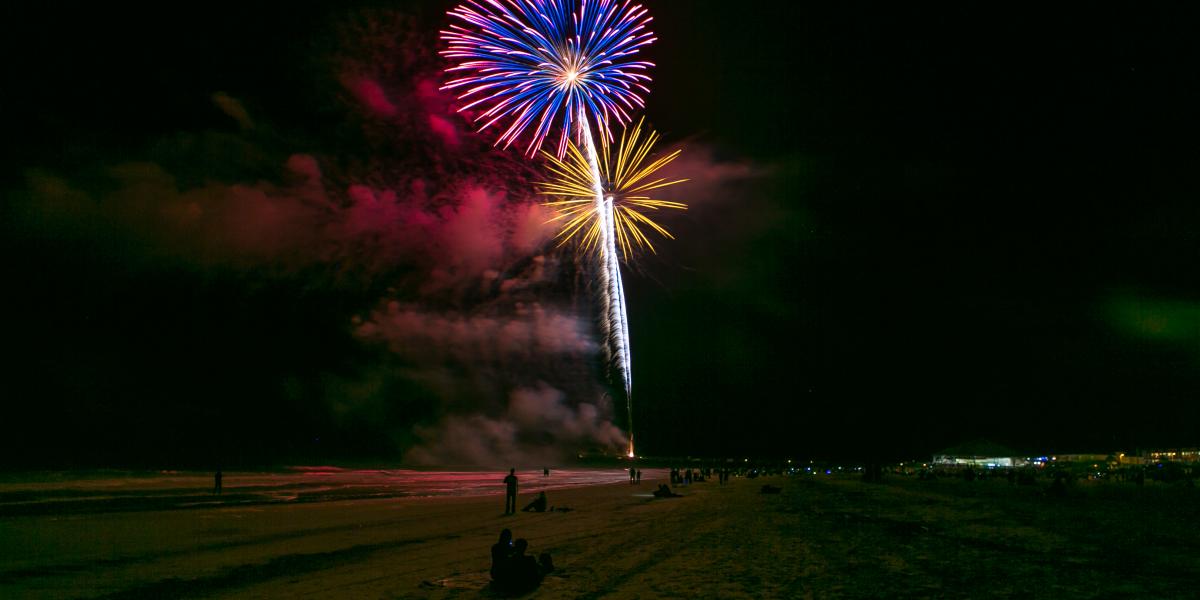 Article
Top Winter Events on
Tybee Island
From decking the halls to tossing beads, these Tybee Island events are the best way to get into the winter spirit. So, grab your friends and family and head to Georgia's northernmost barrier island for a winter beach vacation laced with holiday shows, parades and festivals.
Tybee Island Winter Events
---
Celebrate the season at the Tybee Island Christmas Parade!
TYBEE CHRISTMAS PARADE & LIGHTS ON FOR TYBEE
This yearly tradition celebrates Tybee Island's small-town charm. For the first time ever, this unique event will take place after dark! Follow the festive parade through downtown and all the way to the Tybee YMCA. Children can have their photos taken with our island Santa Claus, enjoy holiday-themed snacks and play lots of reindeer games followed by the lighting of the enormous Christmas tree in the center of downtown Tybee Island! The beloved ceremony features a singalong led by the Tybee Arts Association's Performing Society, as well as caroling and other live performances.
ANNUAL TYBEE BOAT PARADE
Watch as dozens of festive boats show off their lights and decorations at the Crab Shack's docks. At this holiday event, boats will set sail on a scenic promenade throughout Tybee Island's coastal waterways for all to see, and will return once again to display their masterpieces for the chance to take home the annual prized trophies!

TOUR DE LIGHTS BICYCLE CHRISTMAS PARADE
All are invited to join in the holiday fun at the annual Tybee Island Tour de Lights Christmas Parade! Dress your bicycle or golf cart in its holiday finery and spread the holiday cheer across our quaint, coastal community.
NEW YEARS EVE FIREWORKS
Experience the largest New Year's Eve fireworks display in the southeastern U.S. at Tybee Island's Pier and Pavilion. At the stroke of midnight, make a wish and start a new tradition by ringing in the new year with your toes in the sand!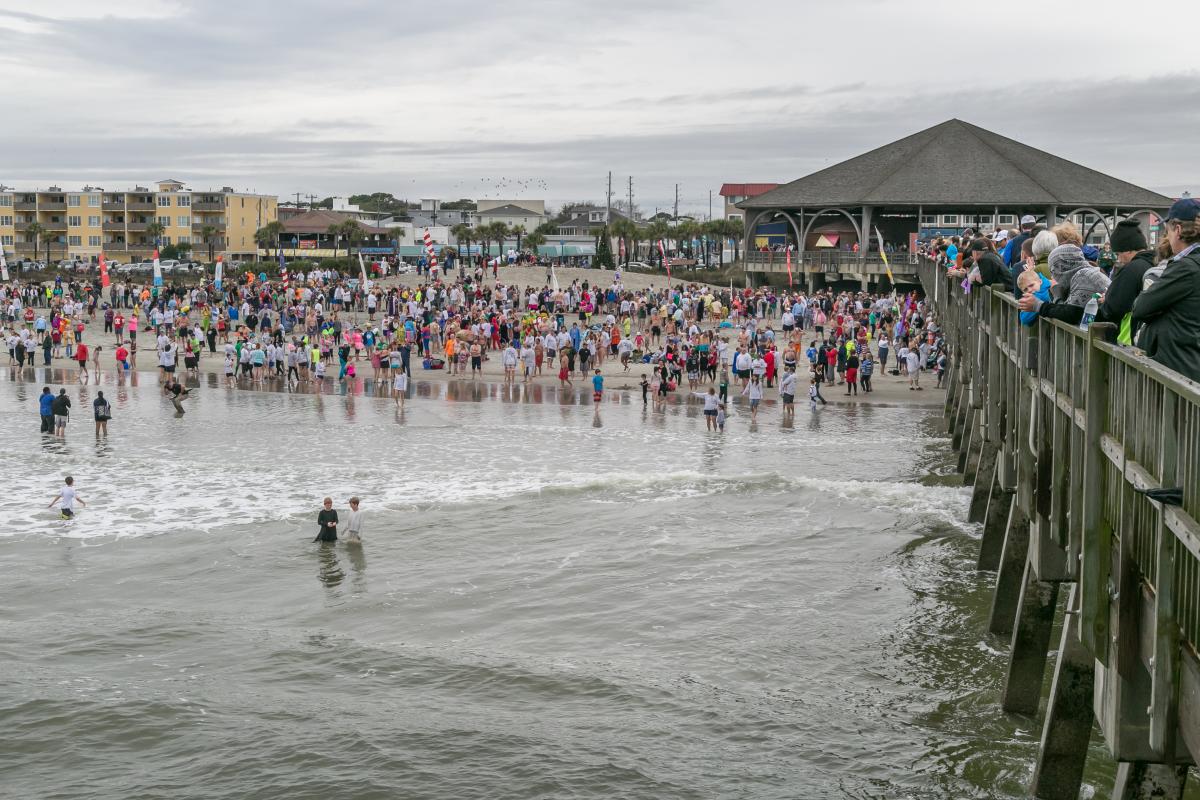 TYBEE POLAR PLUNGE
The Tybee Polar Plunge is a quirky tradition held every New Year's Day at the Tybee Island Pier and Pavilion. Join more than 1,000 brave souls as they plunge into the chilly Atlantic at noon. Don't miss out on the Gang of Goofs contest – you can watch dozens of fun-loving gangs sporting wacky costumes parade in front of celebrity judges. It's a happy-go-lucky way to start the new year!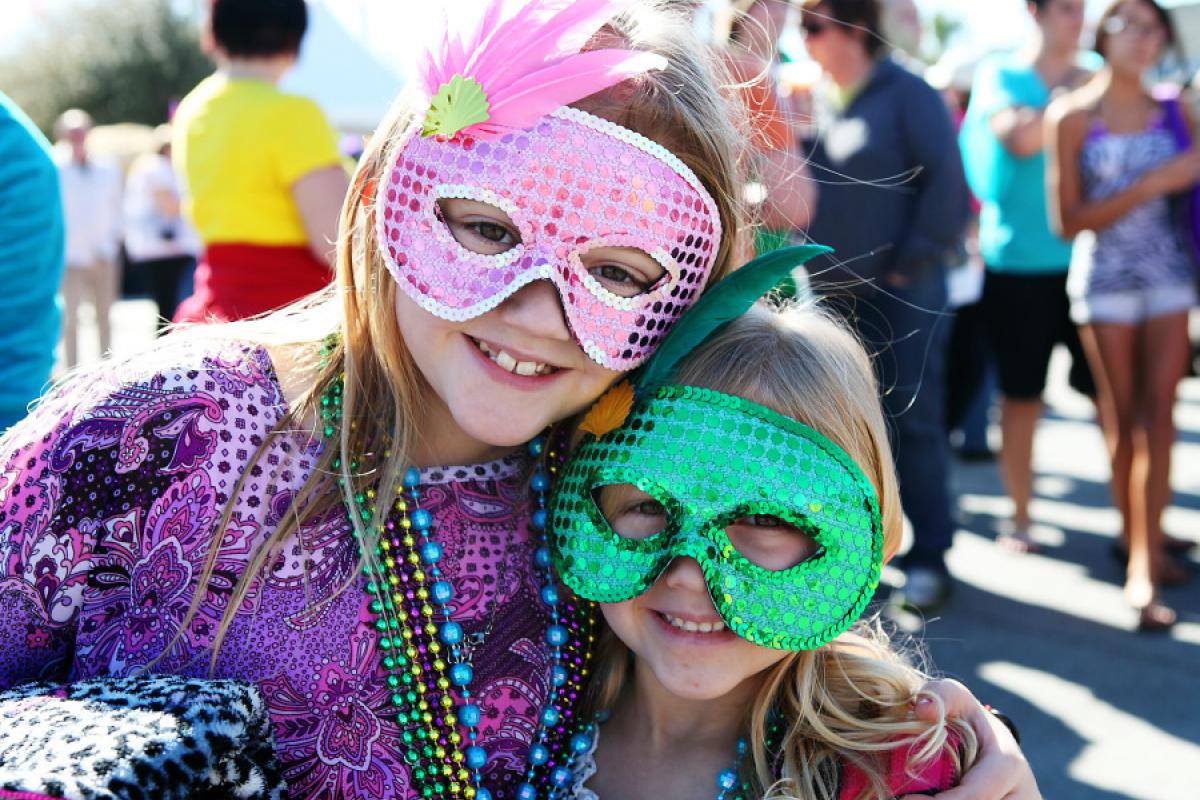 MARDI GRAS TYBEE
All are welcome to dress in an array of purple, gold and green to help Tybee Island celebrate Mardi Gras. Watch as the Mardi Gras Tybee Parade marches around downtown and join in on the Mardi Gras Street Party featuring free live entertainment and so much more!
Be sure to visit our Tybee Island Event page for the most up-to-date winter events and festivals!