Profile
Tybee Golf Carts
801 1st Street,
Tybee Island, GA 31328
Bike/Scooters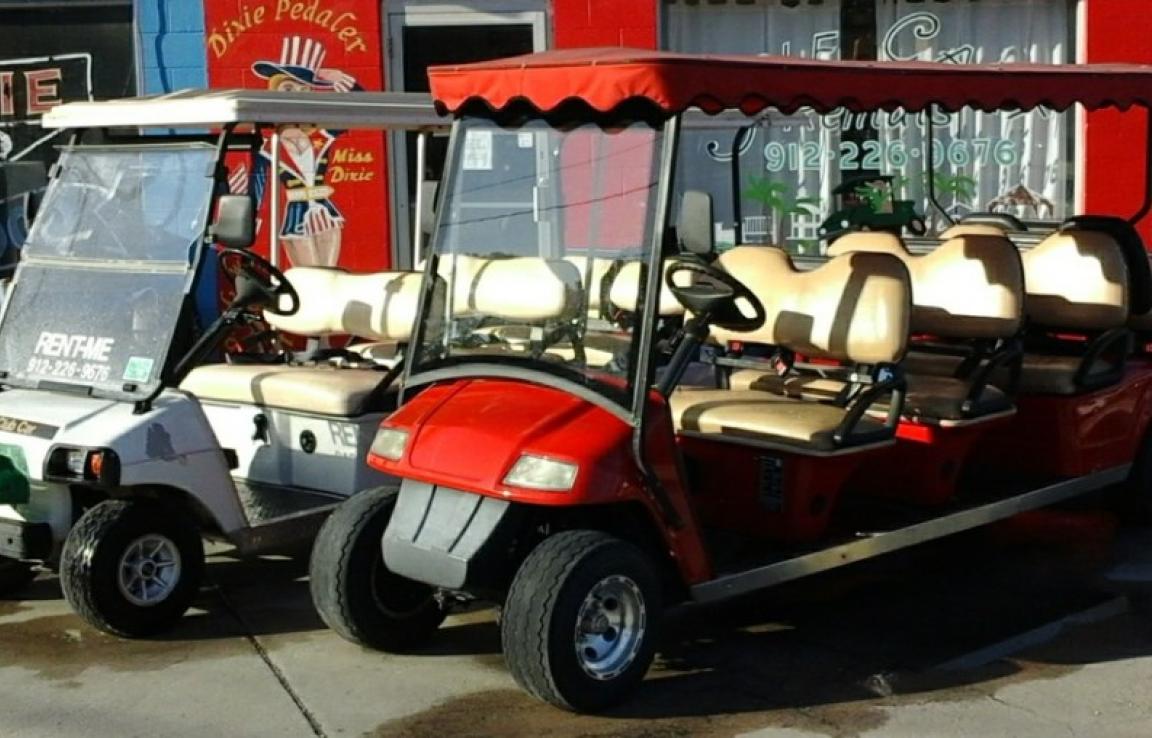 Info & Amenities
See the Island in style on the 14 passenger pedal powered pub of awesomeness. Just as Tybee is not your average island, our top of the line Party Bike is definately not your average tour bus. Handcrafted in the USA of all American parts, this beast cruises at a blazing speed of 6 to 8 miles per hour! Spend some time catching up with old friends or making new ones while enjoying our sunny paradise and your favorite beverages.
Reviews
TripAdvisor® Reviews:
Rachnethan | Aug 5, 2020
"Perfect way to get around the island!"
We got lucky and were able to get a cart without a reservation. This place is hopping, so be sure to make a reservation ahead of time. The staff was super friendly and helpful. It was great being...
marilynf918 | Jul 16, 2020
"Fun!!!"
We have vacationed on the island for 18 years and this is the first time we rented a golf cart- they could not have been kinder and helpful!! Our cart was brand new and awesome to operate ! Will be...
I_Jack_The_Ripper | Mar 3, 2020
"Great Golf Cart Rental!"
Great and friendly staff! Explained everything on where and what to do, plus you get free parking anywhere on the island you go with the cart rental. Quick & easy rental, the rates are very fair. We...
Yelp® Reviews:
Kelly Y. | Apr 20, 2019
Great experience! We rented a six person gas golf cart for our week in Tybee Island. Customer service was great, all staff were friendly and informative as...
Malla K. | Mar 9, 2020
What a great day we enjoyed on the Island! "Golf Carting " with a Tybee Golf Cart was awesome! Friendly and helpful staff - THANK YOU! Malla & Rick (03/09/2020)
Rich S. | Oct 27, 2019
My wife and I did a two nite stay at Tybee with no car. We did a 24 hr rental of a gas cart as they knew our hotel would not have charging ability. It's...