Profile
Tim's Bike & Beach Gear
1101 Hwy 80 E,
Tybee Island, GA 31328
Beach Gear / Bike/Scooters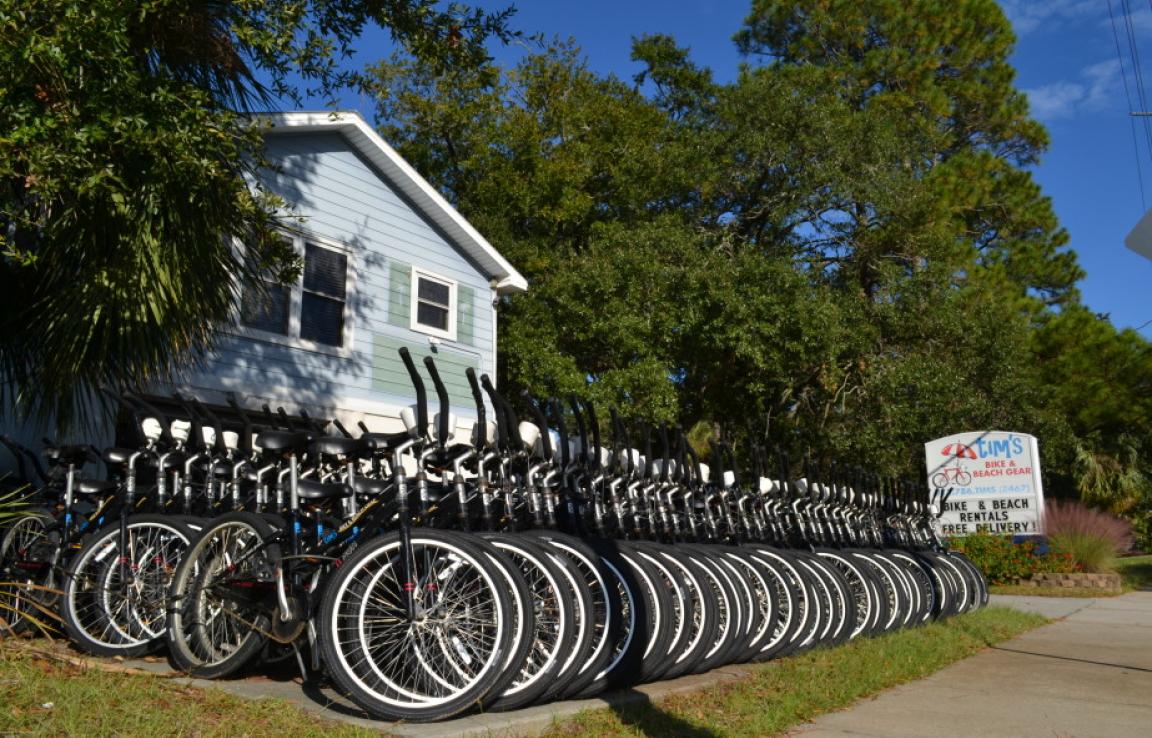 Info & Amenities
Lowest Rental Prices on Tybee - Guaranteed! Free Delivery !
Reviews
TripAdvisor® Reviews:
813katee | May 7, 2019
"Great bike rental on Tybee"
Two locations and great service. Convenient and helpful. Bike rental was very reasonably priced and quick to check out. Love the option of delivery and pickup. We used the pickup because we weren't...
EagleTravel29 | Apr 15, 2019
"Solid place"
Not much to say; we rented a couple of bikes, rode around on the bike trail in Tybee and enjoyed the day. Reasonable prices and the biking is flat.
Antpamey | Mar 31, 2019
"Flat tire repair"
We took our bike in with a flat tire on March 14. We were told the tube was an odd size, but they stated they could order and replace it within 5 days. We called 3 times in a 2.5 week period. We...
Yelp® Reviews:
Jennifer C. | Apr 18, 2019
Very easy to rent from - we walked right in and had bikes in 5 minutes. The guy behind the counter wasn't the friendliest but he wasn't unfriendly. Locks...
Jill G. | Nov 26, 2017
Tim was super nice and the rental was smooth. Bikes worked! Easy rental and easy return. The only way to really see Tybee is by bike! Would rent from him...
Jamie K. | Dec 27, 2016
Hey, please rent your bikes from Tim and Fred. They are so accommodating and genuinely nice. I am disabled and I bought one of their end of year used bikes...