Profile
Tim's Bike & Beach Gear
1101 Hwy 80 E,
Tybee Island, GA 31328
Beach Gear / Bike/Scooters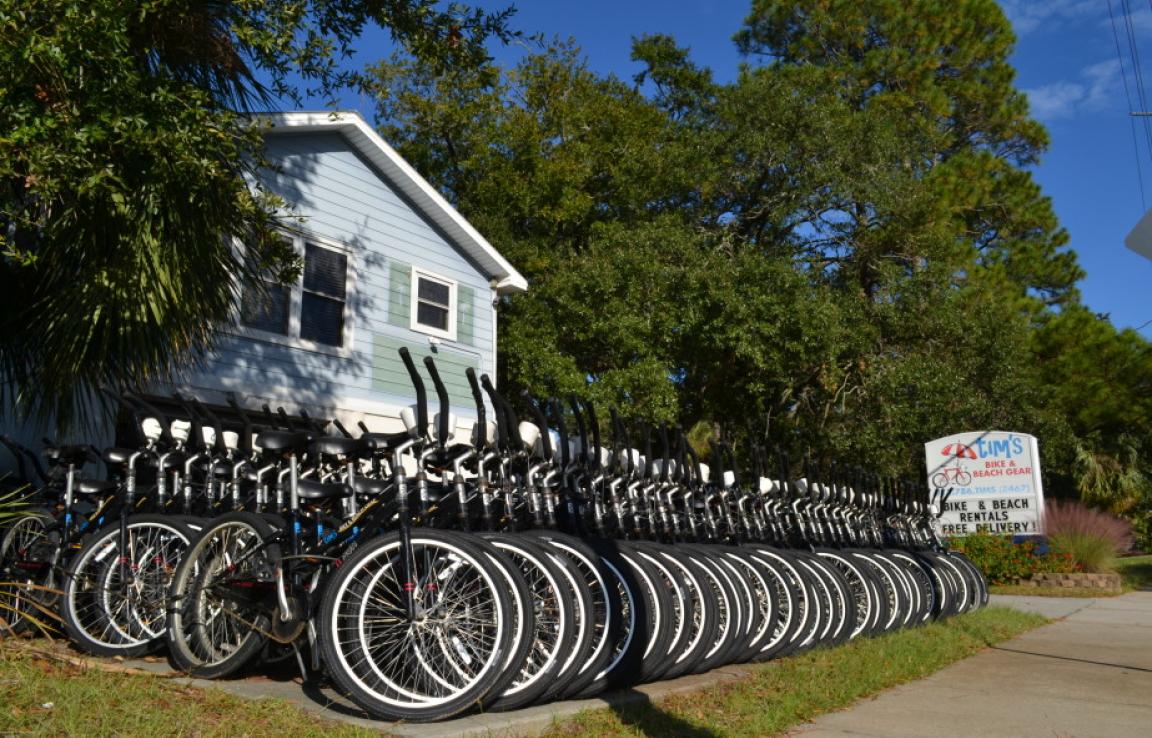 Info & Amenities
Lowest Rental Prices on Tybee - Guaranteed! Free Delivery !
COVID-19 Safety Measures
No additional safety protocols provided.
Reviews
TripAdvisor® Reviews:
Rowanne G | Sep 13, 2020
"Horrible contact and info options"
We called for 2 days straight from Savannah as we were trying to coordinate our transportation, beach time, and bike riding. My husband and I made multiple calls that were never answered but left VM...
D8138GRjoshuap | Aug 14, 2020
"GO TO FAT TIRE BIKES"
Literally the worst rental place you can go to. We were left stranded because of their garbage bikes and they came to get the bikes and told us to call a taxi. Seriously a joke.
MrChamp723 | Aug 8, 2020
"Good rental."
Friendly service. Quick and easy. This shop had the equipment. I would use them again in a heartbeat.
Yelp® Reviews:
Jennifer C. | Apr 18, 2019
Very easy to rent from - we walked right in and had bikes in 5 minutes. The guy behind the counter wasn't the friendliest but he wasn't unfriendly. Locks...
Jack B. | Apr 16, 2021
We rented a tandem bike, umbrella and 2 chairs. The staff was very prompt in returning my call and quick to deliver our gear. But the gear needs some TLC....
S B. | Sep 2, 2020
Rented from here because it was close and we could walk over to pick them up rather than drive. Kid that answered the phone was lackluster. He said he was...