Profile
Tim's Bike & Beach Gear
1101 Hwy 80 E,
Tybee Island, GA 31328
Beach Gear / Bike/Scooters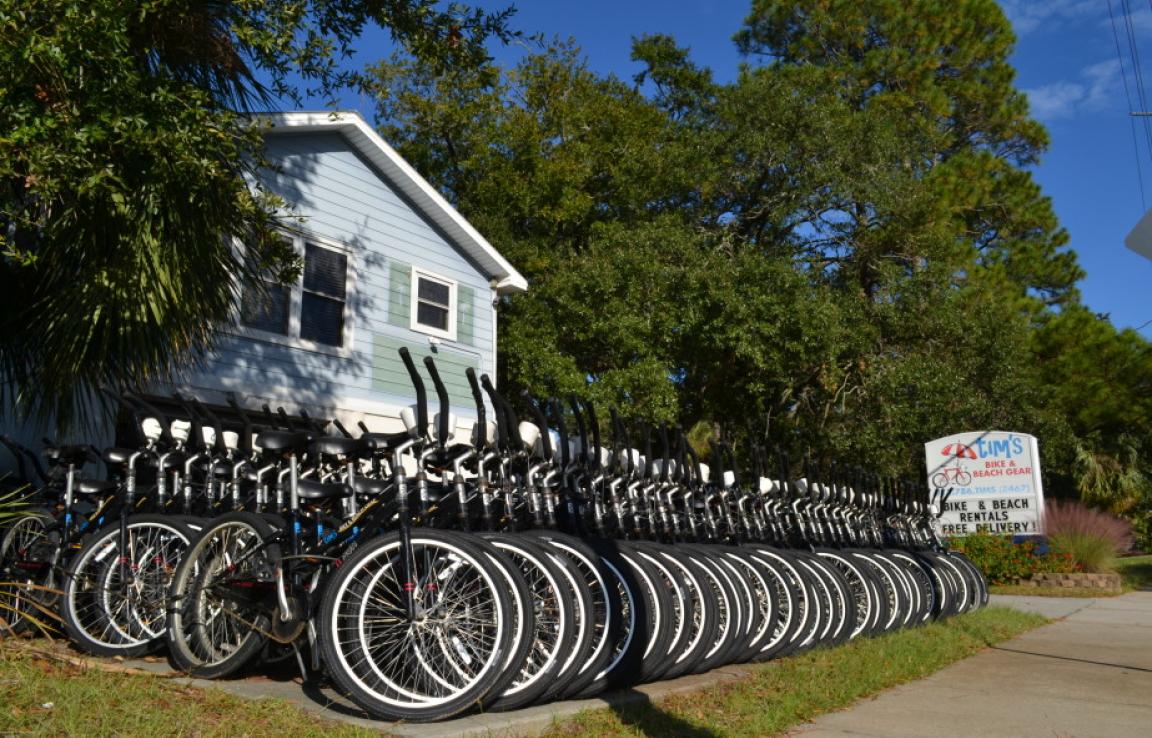 Info & Amenities
Lowest Rental Prices on Tybee - Guaranteed! Free Delivery !
Reviews
TripAdvisor® Reviews:
cindym123 | Mar 7, 2019
"Easy to ride around in off season"
We took a Lyft to Tybee from downtown Savannah. About 20$. We rented 2 bikes & ride around the island for the day. The side streets are marked as a bike trail. I think Jones St. is the only one you...
887jerrib | Feb 21, 2019
"Great customer service and workmanship "
This is the 2nd time we have used their services. We always bring our bikes with us to see this beautiful area. My bicycle was having some issues and we were able to drop it off on Monday and picked...
kennethg120 | Oct 5, 2018
"Great"
Friendly folks. The bikes are in great shape and the cost is so good. I am very happy I rented from them. I enjoyed the ride.
Yelp® Reviews:
Jill G. | Nov 26, 2017
Tim was super nice and the rental was smooth. Bikes worked! Easy rental and easy return. The only way to really see Tybee is by bike! Would rent from him...
Jamie K. | Dec 27, 2016
Hey, please rent your bikes from Tim and Fred. They are so accommodating and genuinely nice. I am disabled and I bought one of their end of year used bikes...
Michelle B. | Nov 3, 2017
Tim's is the best! I placed my order online but had to change my dates....Tim and Fred accommodated us so willingly. The bikes were so fun to ride around...