Profile
Lighthouse Pizza
15 Tybrisa St.,
Tybee Island, GA 31328
Restaurants / Delivery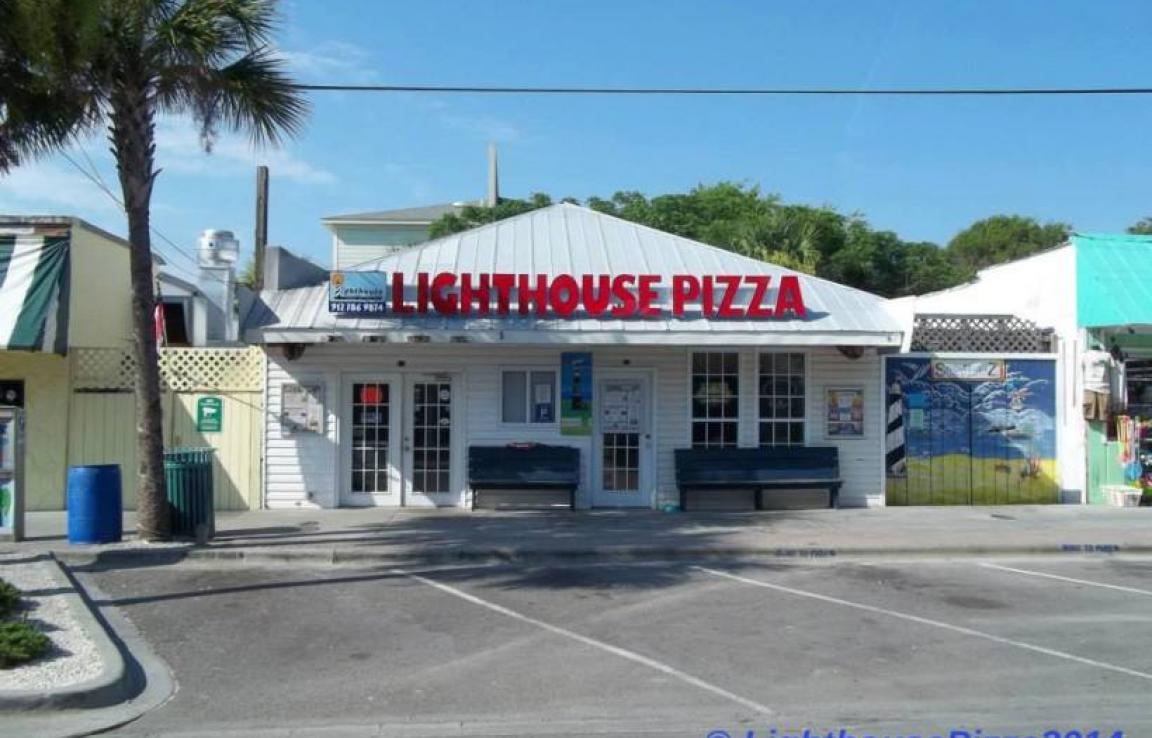 Info & Amenities
We make our pizzas with our own "Authentic Tybee Dough" -- thin crust or hand-tossed, made fresh in the store daily, and topped with your choice of a huge selection of meats, vegetables cheeses and sauces. Or choose a calzone, wings, or salad, and finish off with our fresh cinnamon sticks, or apple or blueberry crisp pizza. Visit us at 15 Tybrisa Street -- a half block from the beach; or at 1105 U.S. Highway 80, Tybee's North End -- with free parking. Groups welcome with reservation -- see website.
COVID-19 Safety Measures
No additional safety protocols provided.
Reviews
TripAdvisor® Reviews:
Discover173577 | May 3, 2021
"Late night pizza"
Pandemic had many places closing early but Lighthuuse Pizza open. Pizza at sea level is the best, lite crust with pizza blisters, great cheese and sauce. Super late snack.
Carol S | May 1, 2021
"Great place for a good pizza"
Easy to order on line, pizza was ready on time. Pizza was very tasty! What more can you ask? Pizza crust was really good! Cheese and tomato was just right!
636lunar | Apr 21, 2021
"THE WORST SERVICE"
The woman who handled our phone call tonight should absolutely be fired. Being not only someone who DELIVERS PIZZAS but has worked in the service for industry FOR YEARS- I know the amount of customer...
Yelp® Reviews:
Shannon B. | Oct 15, 2020
Ordered take out after a day at the beach. Order was ready in 25 mins and tasted great. Ordered a Buffalo chicken calzone and cheese breadsticks for 2...
Angelika O. | Jun 20, 2020
Is it gourmet pizza? No. It is beach town pizza, and for that category, it is pretty good. I like the thinner dough and a lot of pizza shop pizzas give me a...
J F. | Mar 19, 2021
Very tasty pizza! I appreciated that they offer pizza by the slice, which not all Tybee pizza places do. This allowed me to try a little before committing...