Profile
Lighthouse Pizza
15 Tybrisa St.,
Tybee Island, GA 31328
Restaurants / Delivery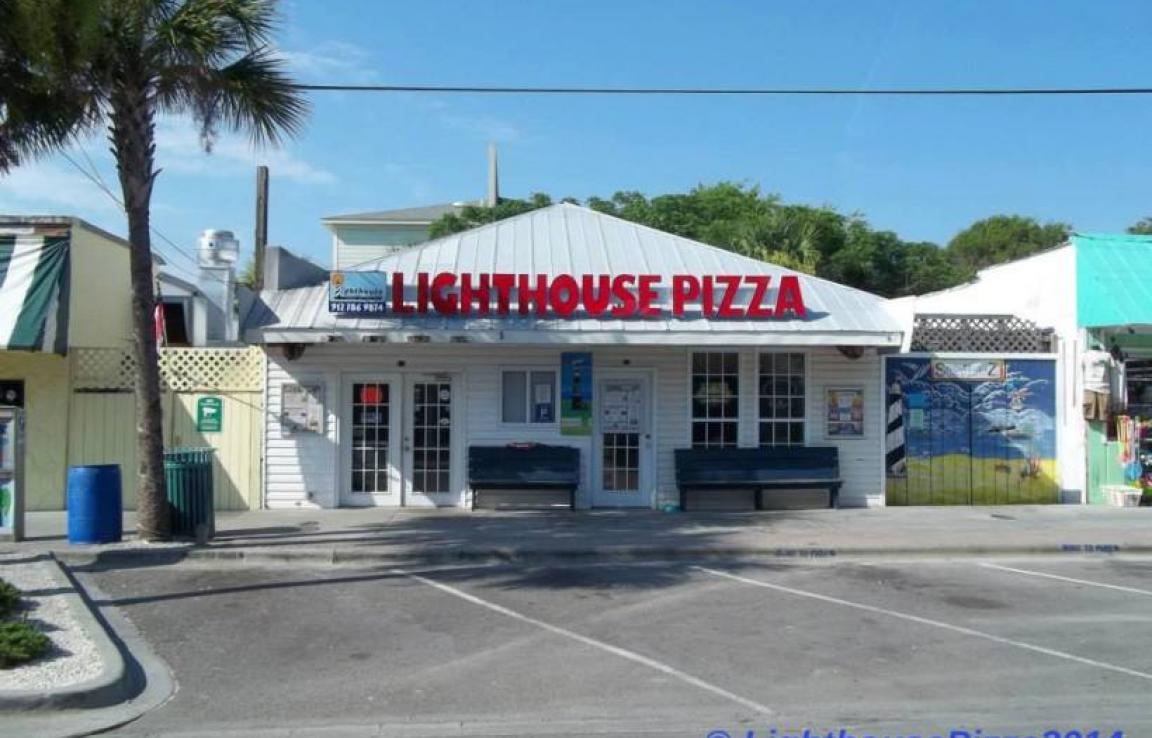 Info & Amenities
We make our pizzas with our own "Authentic Tybee Dough" -- thin crust or hand-tossed, made fresh in the store daily, and topped with your choice of a huge selection of meats, vegetables cheeses and sauces. Or choose a calzone, wings, or salad, and finish off with our fresh cinnamon sticks, or apple or blueberry crisp pizza. Visit us at 15 Tybrisa Street -- a half block from the beach; or at 1105 U.S. Highway 80, Tybee's North End -- with free parking. Groups welcome with reservation -- see website.
COVID-19 Safety Measures
No additional safety protocols provided.
Reviews
TripAdvisor® Reviews:
smotley | Dec 26, 2020
"Great takeout on Christmas Day! "
We ordered takeout on Christmas day - several types of wings - and they were delicious. Very friendly service too.
minimarcum | Dec 24, 2020
"Filling but......."
Everyone will bring their expectations of pizza from back home and you will be disappointed here. I frozen pie from the local grocery (IGA) will be a better choice and a lot less expensive.
EthylTurnip | Nov 27, 2020
"Just OK for us"
I'm not normally picky about food, but my husband and I weren't crazy about this. The croutons on our salad were soft and I didn't feel like the crust was cooked enough. The cinnamon sticks were...
Yelp® Reviews:
Shannon B. | Oct 15, 2020
Ordered take out after a day at the beach. Order was ready in 25 mins and tasted great. Ordered a Buffalo chicken calzone and cheese breadsticks for 2...
Angelika O. | Jun 20, 2020
Is it gourmet pizza? No. It is beach town pizza, and for that category, it is pretty good. I like the thinner dough and a lot of pizza shop pizzas give me a...
Kelsey E. | Dec 20, 2020
Ordered this pizza on a weekday evening. Pretty good pizza - not the best, not the worst. I do think the pizza was a bit overpriced for the size and amount...