Profile
Lighthouse Pizza
15 Tybrisa St.,
Tybee Island, GA 31328
Restaurants / Delivery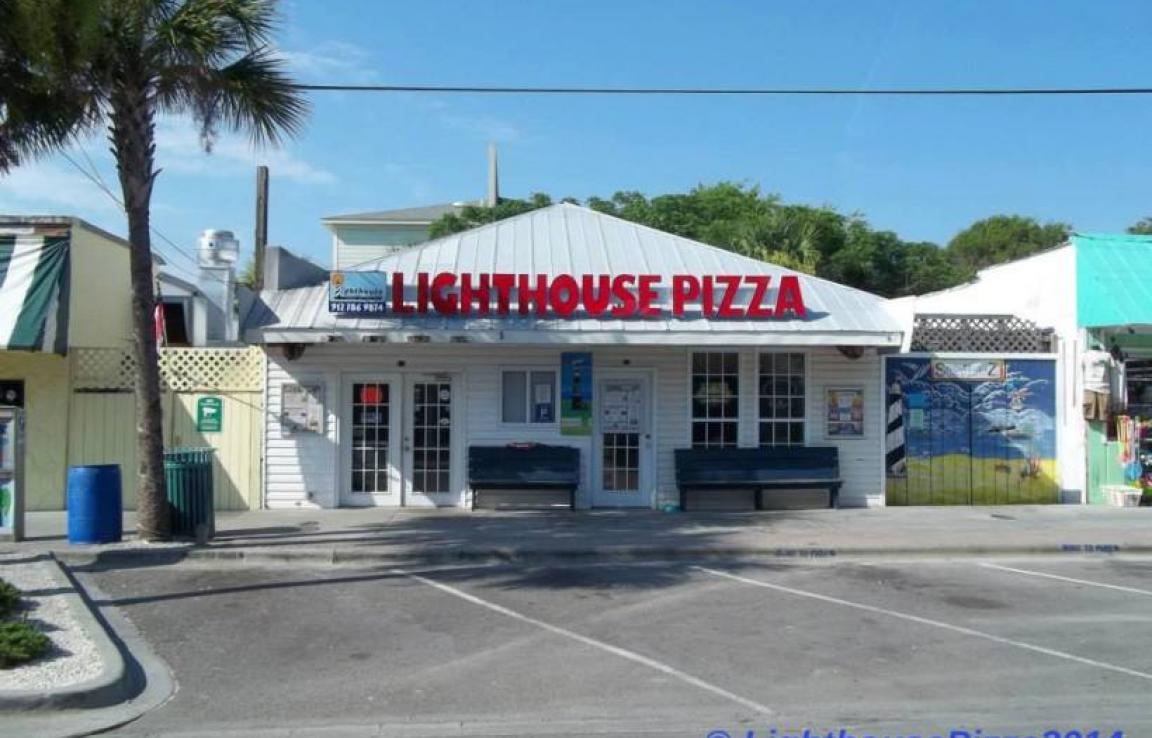 Info & Amenities
We make our pizzas with our own "Authentic Tybee Dough" -- thin crust or hand-tossed, made fresh in the store daily, and topped with your choice of a huge selection of meats, vegetables cheeses and sauces. Or choose a calzone, wings, or salad, and finish off with our fresh cinnamon sticks, or apple or blueberry crisp pizza. Visit us at 15 Tybrisa Street -- a half block from the beach; or at 1105 U.S. Highway 80, Tybee's North End -- with free parking. Groups welcome with reservation -- see website.
COVID-19 Safety Measures
No additional safety protocols provided.
Reviews
TripAdvisor® Reviews:
Sanjeev S | Sep 19, 2020
"Surcharges galore"
fair pizza, nothing unusual or superlative. 12% surcharge on our order to cover the cost of personal protective equipment. While every other business absorbs this expense as the cost of being open...
JoJo0401 | Sep 5, 2020
"Yum!"
Enjoyed our pizza from Lighthouse. We did pickup since the restaurant was not doing eat in during Covid. Staff very friendly, quick service, good crust and sauce. Ordered twice during our Tybee...
E8205LKSK88 | Aug 27, 2020
"Worst customer service EVER"
Well my family and I came to Tybee to get away and couldn't get this place to take our order!!! We called well before close, around 9:20pm, and kept getting put on hold and getting the run around. We...
Yelp® Reviews:
Angelika O. | Jun 20, 2020
Is it gourmet pizza? No. It is beach town pizza, and for that category, it is pretty good. I like the thinner dough and a lot of pizza shop pizzas give me a...
Sonji F. | Aug 24, 2020
The food was good, but made my husband and I very gassy. So be careful and make sure you have air freshener.
M B. | Sep 3, 2020
Classic lighthouse - pizza takes over two hours to get pizza delivered after ordering. Arrives cold. But also. It's just not the best pizza. Price is...