Profile
Lighthouse Pizza
15 Tybrisa St.,
Tybee Island, GA 31328
Restaurants / Delivery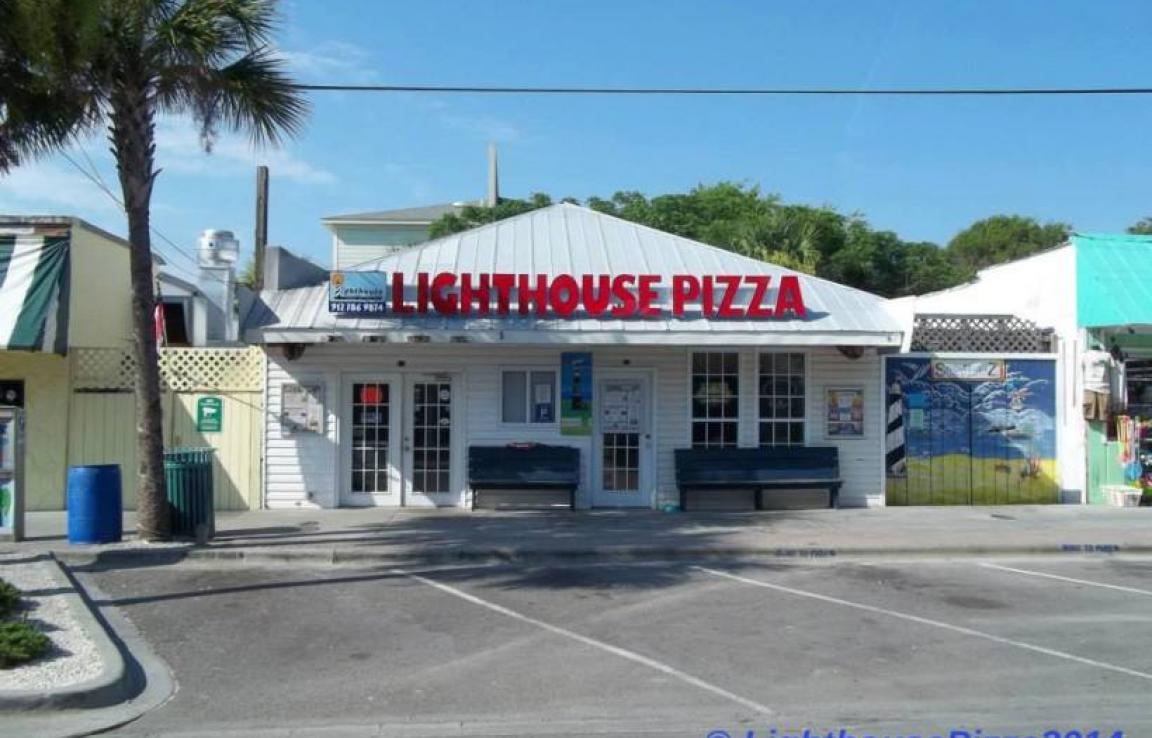 Info & Amenities
We make our pizzas with our own "Authentic Tybee Dough" -- thin crust or hand-tossed, made fresh in the store daily, and topped with your choice of a huge selection of meats, vegetables cheeses and sauces. Or choose a calzone, wings, or salad, and finish off with our fresh cinnamon sticks, or apple or blueberry crisp pizza. Visit us at 15 Tybrisa Street -- a half block from the beach; or at 1105 U.S. Highway 80, Tybee's North End -- with free parking. Groups welcome with reservation -- see website.
Reviews
TripAdvisor® Reviews:
amandasA1940VR | Oct 23, 2019
"Good pizza."
Other reviews had me worried but honestly it was really good. They were sweet. My hyper toddler didn't bother them. That cheeseburger pizza was insane. All and all.. we ate there twice while on the...
Kathy P | Oct 17, 2019
"Good pizza - not quite cooked long enough"
Order the pizza to go. It was good but some of the crust was doughy when we ate back at our hotel. The toppings were good but I am not sure why Canadian bacon (ham) is chopped in little cubes. I...
Sandygirl2225 | Oct 13, 2019
"Great Choice for Gluten-Free"
They make the best gluten-free pizza here! The staff is friendly and I love the beachy vibe of the decor.
Yelp® Reviews:
Jennifer C. | Sep 30, 2019
Deliver was less than 30 minutes at peak time on a Friday night. Got sausage, pepperoni and cheese, all delicious. Not sure what these negative reviews are...
Autumn D. | Jul 8, 2019
Read the reviews before you eat here! Terrible service. The pizza wasn't fully cooked.
Michael H. | Jun 20, 2019
One unearned star. Calzone should be called quesadilla...empty and so thin it only had one side. Dry chicken wings were probably pre-cooked and nuked. Good...