Profile
Lighthouse Pizza
15 Tybrisa St.,
Tybee Island, GA 31328
Restaurants / Delivery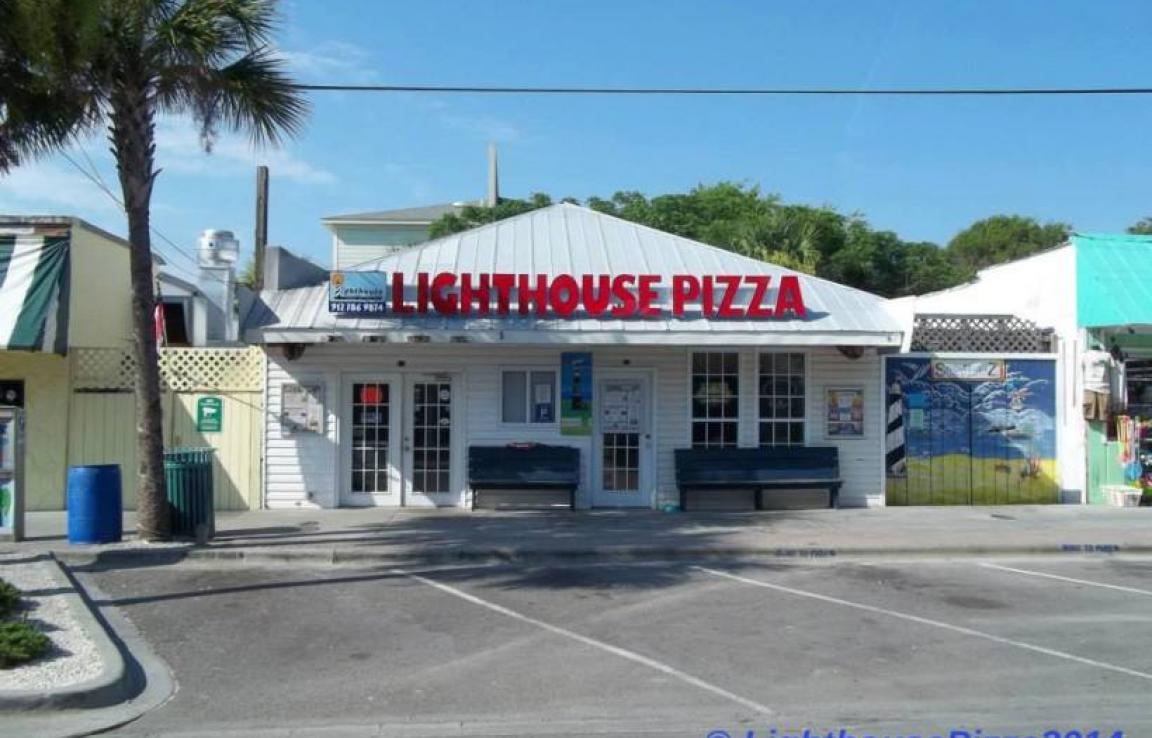 Info & Amenities
We make our pizzas with our own "Authentic Tybee Dough" -- thin crust or hand-tossed, made fresh in the store daily, and topped with your choice of a huge selection of meats, vegetables cheeses and sauces. Or choose a calzone, wings, or salad, and finish off with our fresh cinnamon sticks, or apple or blueberry crisp pizza. Visit us at 15 Tybrisa Street -- a half block from the beach; or at 1105 U.S. Highway 80, Tybee's North End -- with free parking. Groups welcome with reservation -- see website.
Reviews
TripAdvisor® Reviews:
Jeramie | Jul 25, 2023
"Average Pizza. Nice Delivery Driver."
Lighthouse Pizza is one of few pizza options on Tybee Island. The pizza is ok- very average. The delivery driver was nice.
colleenb849 | Nov 27, 2022
"Disappointing"
We ordered a large meat lovers and Greek salad to be delivered. After an hour and 15 minutes the pizza arrived cold and dried out. The salad was not what was advertised on the website. Ordering...
Elizabeth S | Jul 31, 2022
"Fed entire family at half of what it cost to go to a restaurant"
Pizza and cheesy bread were great! Service and speed were awesome for hungry kids who'd been in the sun all day.
Yelp® Reviews:
Jeffrey H. | Jun 4, 2023
While running errands on June 3, 2023, my wife ordered a pizza from Lighthouse Pizza. I must say it was one of the better pizzas I have eaten. It was...
Jenny F. | Oct 2, 2023
Our family really enjoyed the pizza! The Buffalo chicken and meat lovers seemed to go the quickest but honestly, all the pizzas were very tasty! We also...
Erin B. | Jul 3, 2023
Don't let the bad reviews influence you. The bad reviews gave us pause, but we were looking for an easy, quick pizza option. The pizza was good, the price...