Profile
Lighthouse Pizza
15 Tybrisa St.,
Tybee Island, GA 31328
Restaurants / Delivery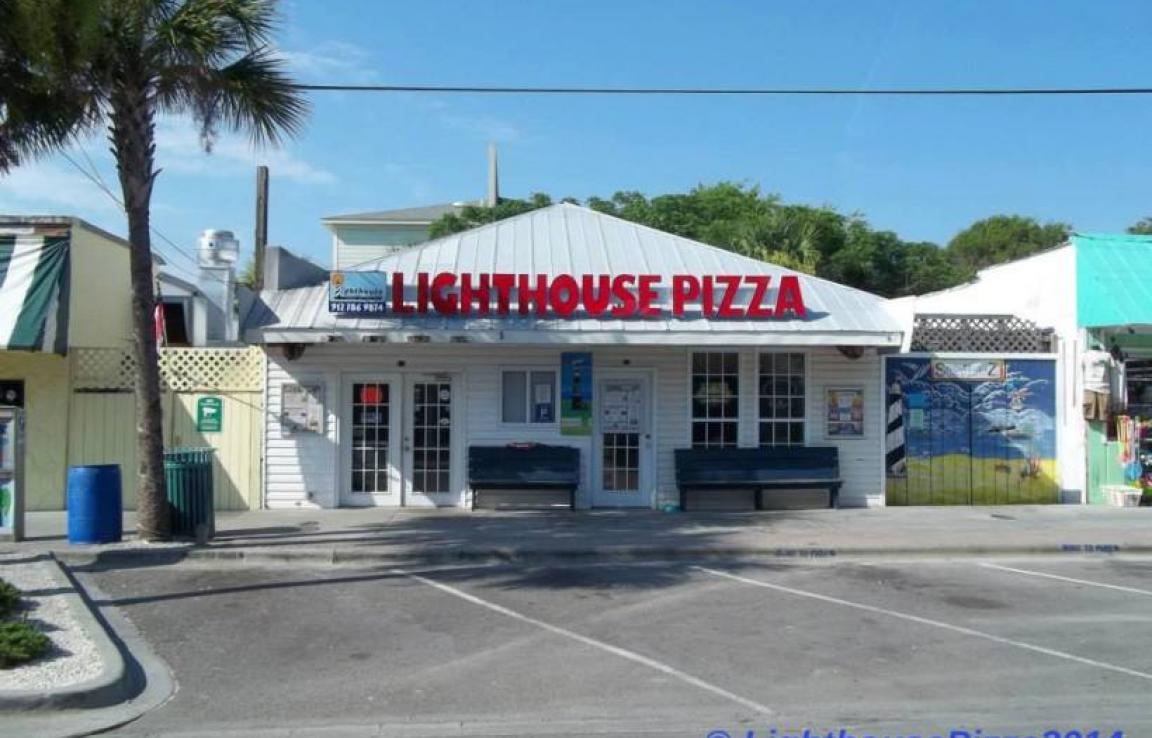 Reviews
TripAdvisor® Reviews:
Robin P | Jun 16, 2019
"Great pizza"
Great pizza and friendly service. Their breadsticks are to die for! We got a calzone and were very please!
382sandyd | Jun 11, 2019
"Frustrating order"
We ordered and went after the half hour estimated time. Waited 30 min to find out our pizzas were ready but wrong. Didnt leave the shop until an hr had passed. Perhaps they had a bad night but was a...
bigpittstop | Jun 9, 2019
"great pizza"
We had this the first night we arrived and it was perfect. We ordered ahead on our way in, picked it up then jsut had a simple first night as we got set up and ready for our week. Really good pizza.
Yelp® Reviews:
Mercedes M. | Jun 12, 2019
food was excellent, but they didn't serve water except in $2 bottles:/ spaghetti & meat calzone were very delicious!
Frank R. | Apr 7, 2019
Upon getting sat, I noticed how gross the restaurant looked. My friend went to the bathroom while I waited to be greeted. He came back and I still hadn't...
Paula R. | Jul 9, 2018
My first thought upon entering was "I hope it's cooler in the dining area". The answer would be nope. Not sure if the ac didn't work or what but it was...