Profile
Lighthouse Pizza
15 Tybrisa St.,
Tybee Island, GA 31328
Restaurants / Delivery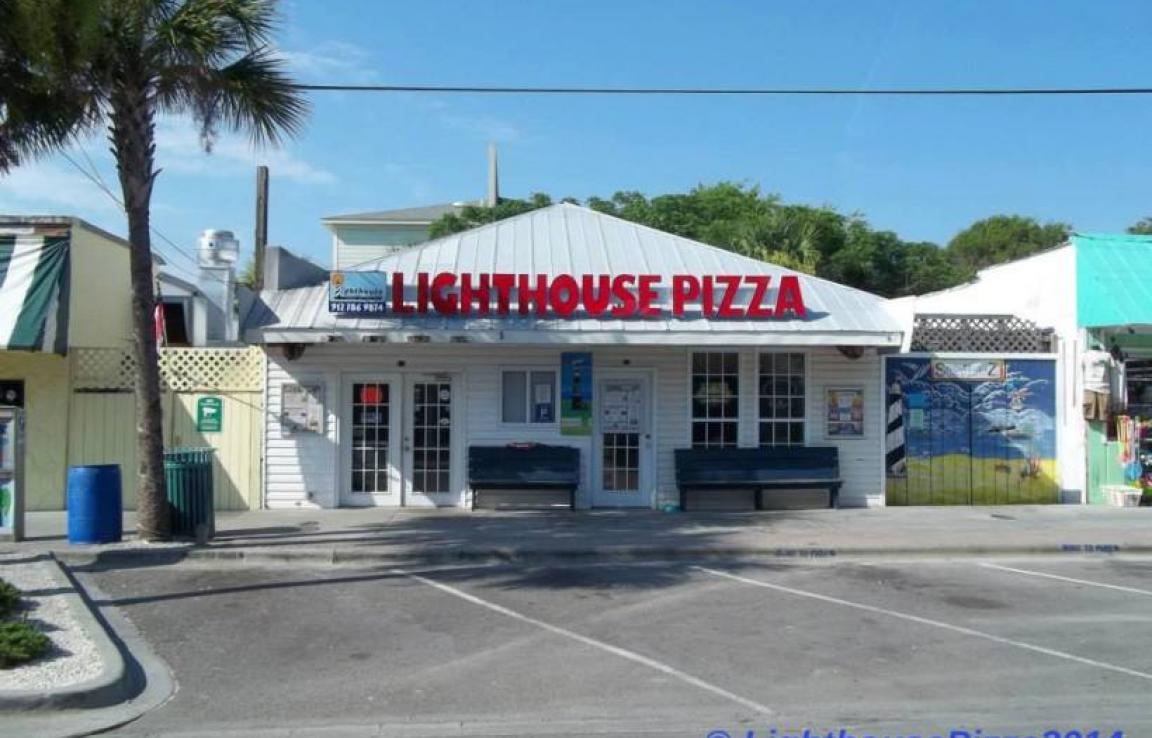 Info & Amenities
We make our pizzas with our own "Authentic Tybee Dough" -- thin crust or hand-tossed, made fresh in the store daily, and topped with your choice of a huge selection of meats, vegetables cheeses and sauces. Or choose a calzone, wings, or salad, and finish off with our fresh cinnamon sticks, or apple or blueberry crisp pizza. Visit us at 15 Tybrisa Street -- a half block from the beach; or at 1105 U.S. Highway 80, Tybee's North End -- with free parking. Groups welcome with reservation -- see website.
Reviews
TripAdvisor® Reviews:
Sandygirl2225 | Oct 13, 2019
"Great Choice for Gluten-Free"
They make the best gluten-free pizza here! The staff is friendly and I love the beachy vibe of the decor.
laurabL6246EG | Oct 13, 2019
"Tasty"
Stopped in for a bite to eat while at Pirate Fest. Large pizza was a good size for 2-4. All toppings are extra but the pizza was tasty. Bread sticks were good could have used more flavor, but dipped...
bhadler | Oct 2, 2019
"One Man (young lady) Show"
Enjoyed a very good pizza during early evening. Noticed that there was but one young lady to be seen behind the counter. Turned out that she was the only employee on duty; waitress, chef, cashier...
Yelp® Reviews:
Jennifer C. | Sep 30, 2019
Deliver was less than 30 minutes at peak time on a Friday night. Got sausage, pepperoni and cheese, all delicious. Not sure what these negative reviews are...
Autumn D. | Jul 8, 2019
Read the reviews before you eat here! Terrible service. The pizza wasn't fully cooked.
Michael H. | Jun 20, 2019
One unearned star. Calzone should be called quesadilla...empty and so thin it only had one side. Dry chicken wings were probably pre-cooked and nuked. Good...