Profile
Lighthouse Pizza
15 Tybrisa St.,
Tybee Island, GA 31328
Restaurants / Delivery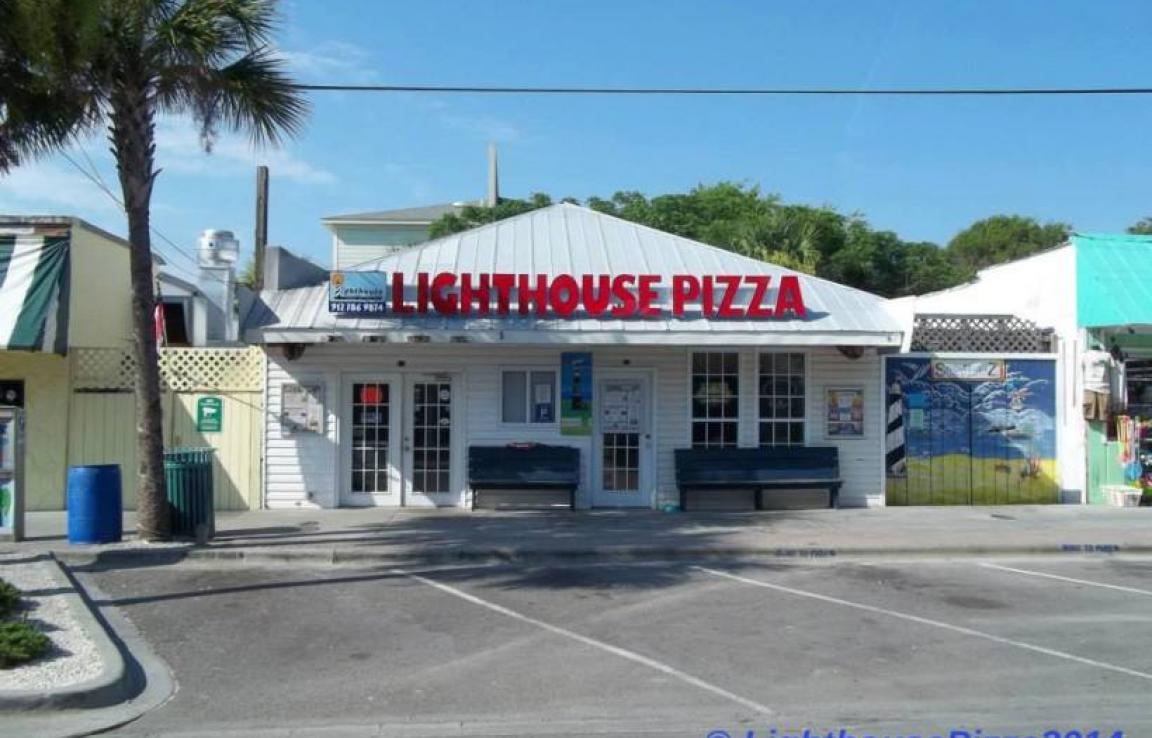 Info & Amenities
We make our pizzas with our own "Authentic Tybee Dough" -- thin crust or hand-tossed, made fresh in the store daily, and topped with your choice of a huge selection of meats, vegetables cheeses and sauces. Or choose a calzone, wings, or salad, and finish off with our fresh cinnamon sticks, or apple or blueberry crisp pizza. Visit us at 15 Tybrisa Street -- a half block from the beach; or at 1105 U.S. Highway 80, Tybee's North End -- with free parking. Groups welcome with reservation -- see website.
Reviews
TripAdvisor® Reviews:
colleenb849 | Nov 27, 2022
"Disappointing"
We ordered a large meat lovers and Greek salad to be delivered. After an hour and 15 minutes the pizza arrived cold and dried out. The salad was not what was advertised on the website. Ordering...
Elizabeth S | Jul 31, 2022
"Fed entire family at half of what it cost to go to a restaurant"
Pizza and cheesy bread were great! Service and speed were awesome for hungry kids who'd been in the sun all day.
Brittany A | Jul 29, 2022
"Good pizza"
We got pizza delivered to our condo. They were really busy on a Friday night, so it took about 45 minutes. They told us it could take about an hour upfront, and we weren't in any rush. The pizza was...
Yelp® Reviews:
Fabiola G. | Sep 2, 2022
I was craving pizza and I was pleasantly satisfied after ordering a large pepperoni pizza! Im not sure why the ratings are so low, it was good! Definitely...
Amelia S. | May 2, 2022
Over priced but the only delivery pizza on Tybee island that we could find. It was okay but the Greek salad was lettuce and not much else w the oil and vinegar.
Grace G. | Mar 14, 2022
The pepperoni pizza was fine- not amazing not terrible. It was slightly too greasy but good enough to eat. The salad was also okay. I don't know if I would...