Profile
Lighthouse Pizza
15 Tybrisa St.,
Tybee Island, GA 31328
Restaurants / Delivery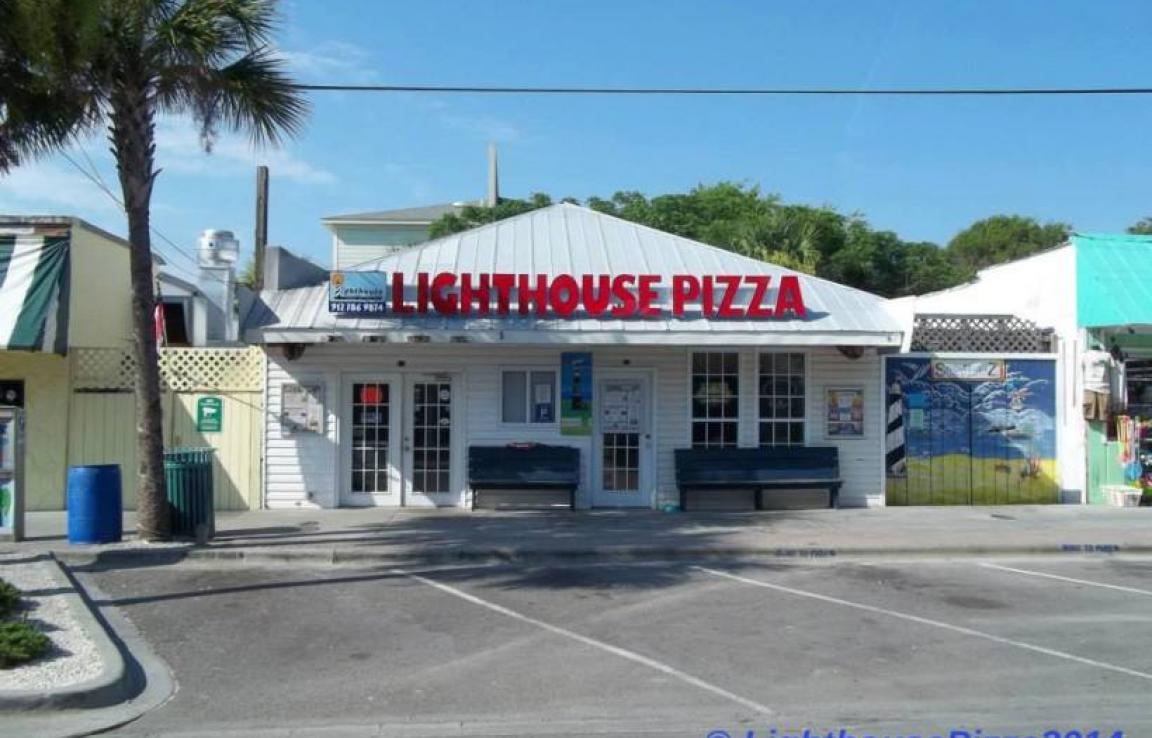 Reviews
TripAdvisor® Reviews:
Barbiecar1 | Apr 16, 2019
"Delivery service to our hotel room."
Great pizza and cheesy bread! Delicious, warm and probably one of the best cheesey bread and pizzas I have tasted. Definitely would order again.
Jennifer H | Apr 4, 2019
"Pizza on Tynee"
Had a great lunch at the Lighthouse pizza place. First time visiting Tybee Island. Pizza was delicious. Waitress was very friendly.
edexpress21 | Apr 4, 2019
"If you're reading this, stay away!"
If I could give this place 0 stars, I would. Sat for well over an hour waiting for our food while others got served. The place was filthy and peeking into the back, so was the kitchen. Walked up...
Yelp® Reviews:
Tom C. | Oct 12, 2018
The pizza at lighthouse is always good. It is a must for us each time we travel to Tybee Island.
Frank R. | Apr 7, 2019
Upon getting sat, I noticed how gross the restaurant looked. My friend went to the bathroom while I waited to be greeted. He came back and I still hadn't...
Amaya M. | Apr 4, 2019
The food was okay it looked like a frozen pizza and tasted like trash and I will not eat there ever again and over priced we had to pay to have our pizza...