Profile
Lighthouse Pizza
15 Tybrisa St.,
Tybee Island, GA 31328
Restaurants / Delivery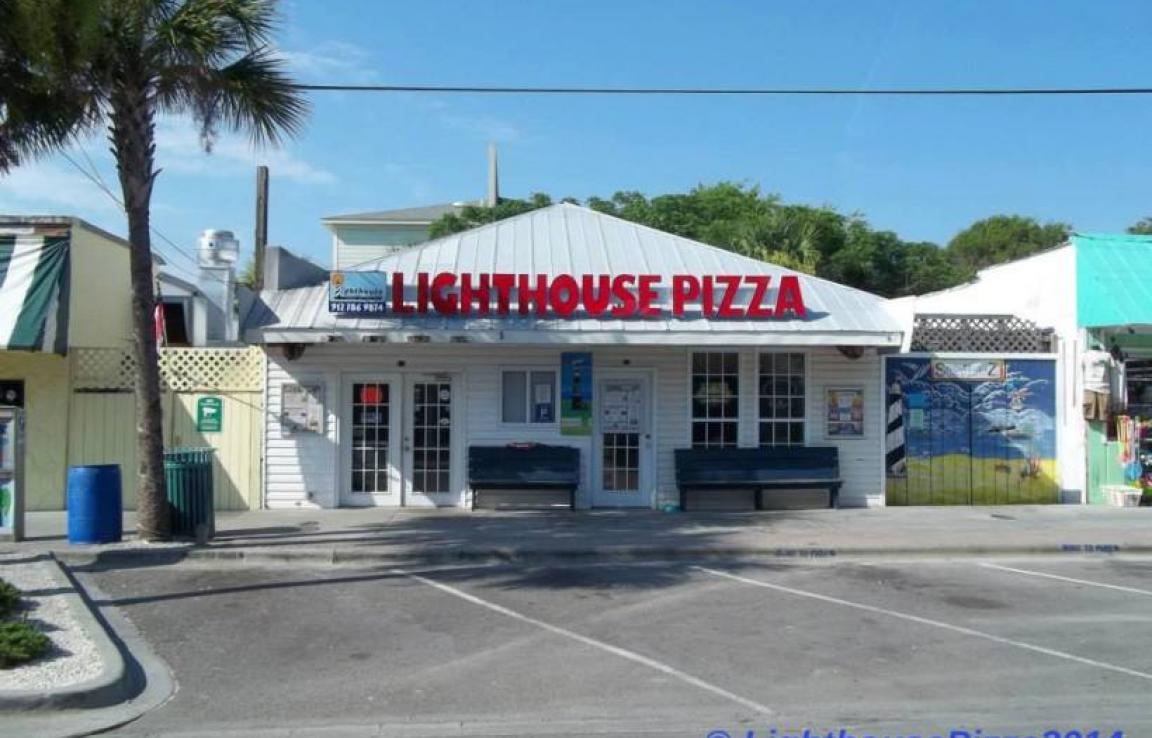 Info & Amenities
We make our pizzas with our own "Authentic Tybee Dough" -- thin crust or hand-tossed, made fresh in the store daily, and topped with your choice of a huge selection of meats, vegetables cheeses and sauces. Or choose a calzone, wings, or salad, and finish off with our fresh cinnamon sticks, or apple or blueberry crisp pizza. Visit us at 15 Tybrisa Street -- a half block from the beach; or at 1105 U.S. Highway 80, Tybee's North End -- with free parking. Groups welcome with reservation -- see website.
Reviews
TripAdvisor® Reviews:
jimv617 | Mar 29, 2022
"Overpriced garbage. Don't eat here. Go to Savannah"
Pizza was cardboard and tasted like garbage. Couldn't even finish it. It cost me $35 too. Overpriced garbage. Only vid thing was, they delivered. NOBODY ELSE DOES.
Lizwphillips | Mar 13, 2022
"Food was okay"
We wanted a quick place that we could have pizza delivered but it was 1.5 hours for delivery so we just went to pick it up. The meat lovers pizza was okay. The kids wanted pasta so we ordered...
432dedew | Nov 6, 2021
"Bad Pizza"
I've had plenty of frozen pizzas better and the price was crazy. A bad day for them? Or are these reviews staged
Yelp® Reviews:
Amelia S. | May 2, 2022
Over priced but the only delivery pizza on Tybee island that we could find. It was okay but the Greek salad was lettuce and not much else w the oil and vinegar.
Amanda G. | Jun 24, 2022
Pizza was really good and the delivery got to us a lot faster than we expected. Was amazing.
Grace G. | Mar 14, 2022
The pepperoni pizza was fine- not amazing not terrible. It was slightly too greasy but good enough to eat. The salad was also okay. I don't know if I would...