Profile
Lighthouse Pizza North
1105 U.S. Highway 80,
Tybee Island, GA 31328
Restaurants / Delivery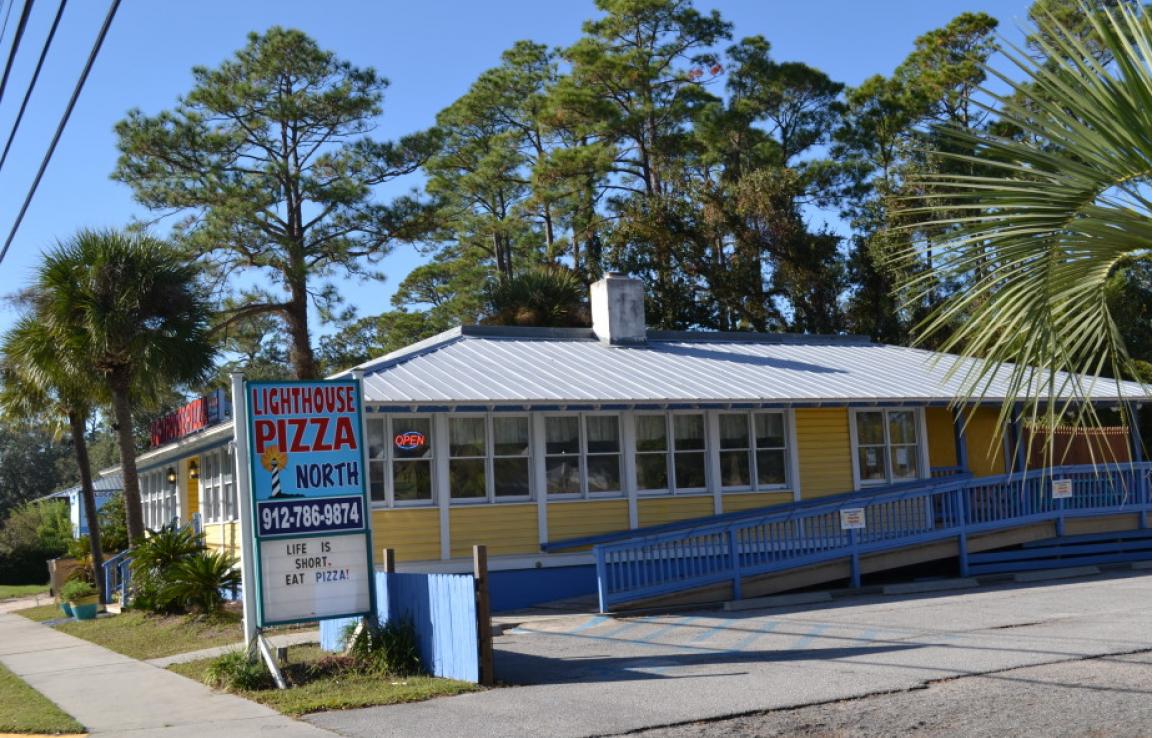 Info & Amenities
We make our pizzas with our own "Authentic Tybee Dough" -- thin crust or hand-tossed, made fresh in the store daily, and topped with your choice of a huge selection of meats, vegetables cheeses and sauces. Or choose a calzone, wings, or salad, and finish off with our fresh cinnamon sticks, or apple or blueberry crisp pizza. Visit us at 15 Tybrisa Street -- a half block from the beach; or at 1105 U.S. Highway 80, Tybee's North End -- with free parking. Groups welcome with reservation -- see website.
COVID-19 Safety Measures
No additional safety protocols provided.
Reviews
TripAdvisor® Reviews:
mhull3786 | Jul 24, 2021
"Good food"
We ordered a pizza and ravioli. My granddaughter loved the ravioli and the pizza was good. However, the cashier was extremely rude. I get that everyone is short on help and the employees that are...
K4681VGwendys | Jul 20, 2021
"Like little Ceaser's"
Decided to get pizza here based on the reviews. 40$ for 3 large pizzas and bread sticks. Tastes just like little ceasers 5$ pizzas. Save your money and get pizza on Wheels instead!
F356CArodneys | Jul 15, 2021
"Average to Good Pizza"
Decent pizza but wqs $39 for one large two topping pizza and one small cheese pizza. A little high for what we got.
Yelp® Reviews:
Robert L. | Jun 28, 2021
Food Overall was good. Greek salad was good. Pizza was good. Spaghetti was good. Be aware, the "breadsticks" are more like bread "nuggets" being just over...
Jen W. | Jul 19, 2021
We picked up pizza, drinks, and salad at Lighthouse Pizza North. (Get patches!) We took lunch to the Tybee Pier which is shaded/ covered. The pizza was...
Tabitha P. | Jan 17, 2021
Needed a quick meal after a long day touring Savannah. This place was close to our vacation rental. Should have read the reviews first. Mediocre pizza at...