Profile
Lighthouse Pizza North
1105 U.S. Highway 80,
Tybee Island, GA 31328
Restaurants / Delivery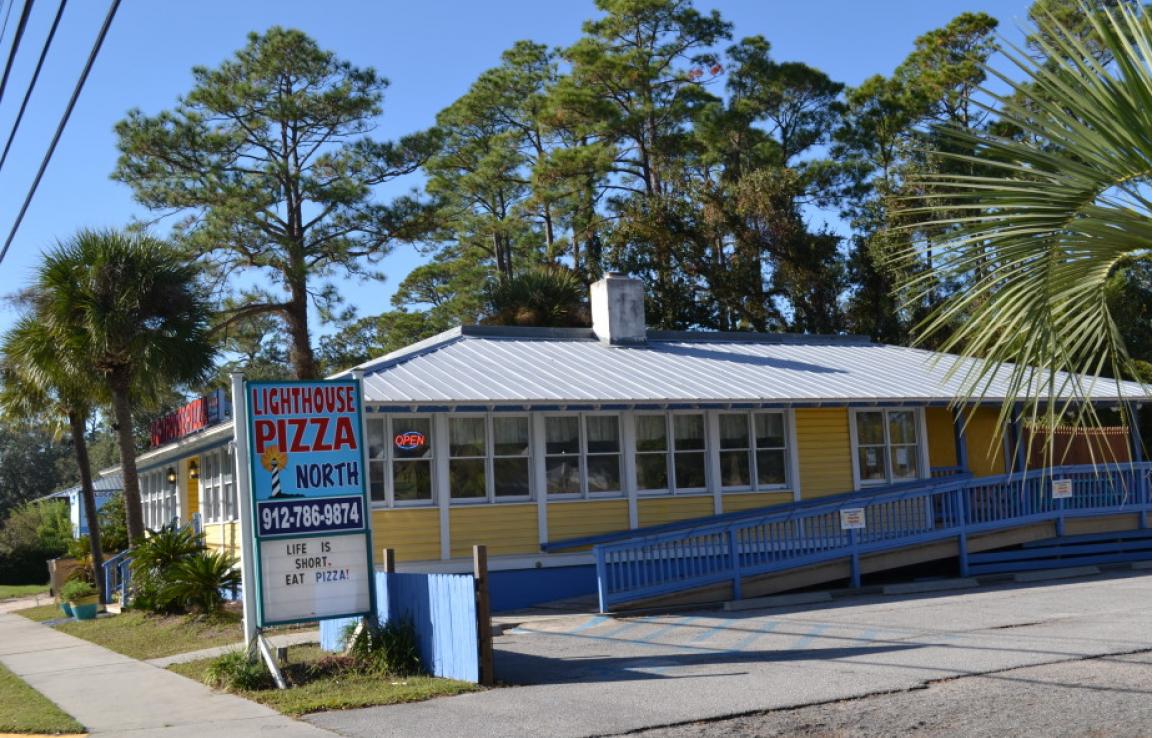 Info & Amenities
We make our pizzas with our own "Authentic Tybee Dough" -- thin crust or hand-tossed, made fresh in the store daily, and topped with your choice of a huge selection of meats, vegetables cheeses and sauces. Or choose a calzone, wings, or salad, and finish off with our fresh cinnamon sticks, or apple or blueberry crisp pizza. Visit us at 15 Tybrisa Street -- a half block from the beach; or at 1105 U.S. Highway 80, Tybee's North End -- with free parking. Groups welcome with reservation -- see website.
COVID-19 Safety Measures
No additional safety protocols provided.
Reviews
TripAdvisor® Reviews:
ShelbyB372 | Jul 6, 2020
"Decent takeout pizza for the"
Decent takeout pizza for the quiet nights staying in. Slow but everything is this time of year with everything else going on.
travelinggateachers | Jul 4, 2020
"Good Gluten Free Pizza, Not Cheap"
My hubby and I both had a gluten-free pizza from the North location I was good, but not the best gluten-free crust. It was served hot and it was good for breakfast the next morning. The toppings...
Kathleen P | Jun 24, 2020
"Wish I could give a zero."
Wish I could give a zero. We ordered from the North location 2 nights in a row. The first night it was pretty good but the wait time was longer than told. We tried for a 2nd night and ordered...
Yelp® Reviews:
Ty M. | Feb 16, 2020
Best pizza on tybee, the staff was nice, definitely recommend. Whatever part of the island you can find a lighthouse pizza. The pizza came out fairly quick...
L D. | Jun 29, 2020
Great gluten free pizza. Will deliver. Highly recommended. Friendly phone staff. Good prices.
Andrea L. | Apr 12, 2019
I thoroughly enjoyed eating here during the week. The breadsticks were good, I don't understand why the others reviews say otherwise... the pizza was also a...