Profile
Lighthouse Pizza North
1105 U.S. Highway 80,
Tybee Island, GA 31328
Restaurants / Delivery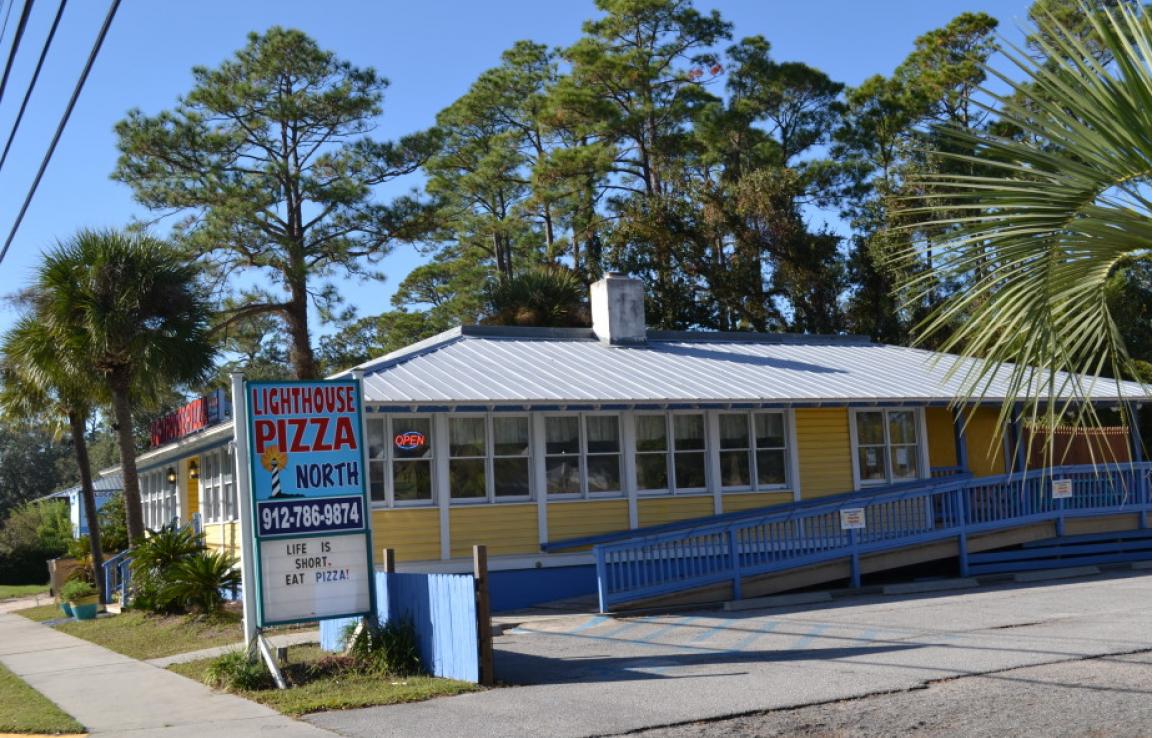 Info & Amenities
We make our pizzas with our own "Authentic Tybee Dough" -- thin crust or hand-tossed, made fresh in the store daily, and topped with your choice of a huge selection of meats, vegetables cheeses and sauces. Or choose a calzone, wings, or salad, and finish off with our fresh cinnamon sticks, apple crisp pizza or blueberry cheesecake calzone. Visit us at 15 Tybrisa Street -- a half block from the beach; or at 1105 U.S. Highway 80, Tybee's North End -- with free parking - or 346B Johnny Mercer Blvd. on Wilmington Island (Savannah).
Reviews
TripAdvisor® Reviews:
Barbiecar1 | Apr 16, 2019
"Delivery service to our hotel room."
Great pizza and cheesy bread! Delicious, warm and probably one of the best cheesey bread and pizzas I have tasted. Definitely would order again.
Jennifer H | Apr 4, 2019
"Pizza on Tynee"
Had a great lunch at the Lighthouse pizza place. First time visiting Tybee Island. Pizza was delicious. Waitress was very friendly.
edexpress21 | Apr 4, 2019
"If you're reading this, stay away!"
If I could give this place 0 stars, I would. Sat for well over an hour waiting for our food while others got served. The place was filthy and peeking into the back, so was the kitchen. Walked up...
Yelp® Reviews:
Andrea L. | Apr 12, 2019
I thoroughly enjoyed eating here during the week. The breadsticks were good, I don't understand why the others reviews say otherwise... the pizza was also a...
Brokin H. | Mar 2, 2019
This is my 2nd visit because my first visit was good. I ordered cheese bread, the young lady that helped me was very friendly. However today two different...
Taylor H. | Jan 2, 2018
Clearly the Devil is down in Georgia because there is no other reason why a cheeseburger pizza would taste this good--some kind of deal has gone down. Why...