Profile
Lighthouse Pizza North
1105 U.S. Highway 80,
Tybee Island, GA 31328
Restaurants / Delivery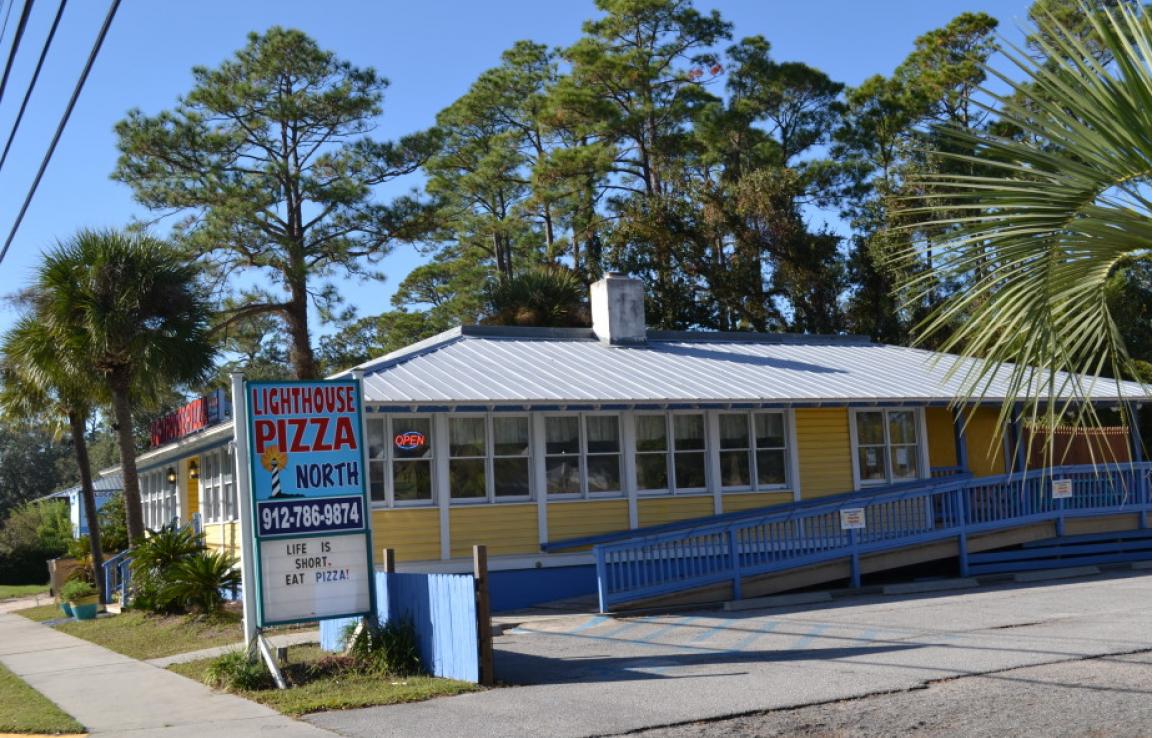 Info & Amenities
We make our pizzas with our own "Authentic Tybee Dough" -- thin crust or hand-tossed, made fresh in the store daily, and topped with your choice of a huge selection of meats, vegetables cheeses and sauces. Or choose a calzone, wings, or salad, and finish off with our fresh cinnamon sticks, or apple or blueberry crisp pizza. Visit us at 15 Tybrisa Street -- a half block from the beach; or at 1105 U.S. Highway 80, Tybee's North End -- with free parking. Groups welcome with reservation -- see website.
COVID-19 Safety Measures
No additional safety protocols provided.
Reviews
TripAdvisor® Reviews:
smotley | Dec 26, 2020
"Great takeout on Christmas Day! "
We ordered takeout on Christmas day - several types of wings - and they were delicious. Very friendly service too.
minimarcum | Dec 24, 2020
"Filling but......."
Everyone will bring their expectations of pizza from back home and you will be disappointed here. I frozen pie from the local grocery (IGA) will be a better choice and a lot less expensive.
EthylTurnip | Nov 27, 2020
"Just OK for us"
I'm not normally picky about food, but my husband and I weren't crazy about this. The croutons on our salad were soft and I didn't feel like the crust was cooked enough. The cinnamon sticks were...
Yelp® Reviews:
Melissa C. | May 4, 2019
First let me say- the pizza was delicious. One of the best pizza'a I had since NY/NJ! The bacon chessy bread- is delicious! I would have given it 5 stars...
Tabitha P. | Jan 17, 2021
Needed a quick meal after a long day touring Savannah. This place was close to our vacation rental. Should have read the reviews first. Mediocre pizza at...
L D. | Jun 29, 2020
Great gluten free pizza. Will deliver. Highly recommended. Friendly phone staff. Good prices.