Profile
Lighthouse Pizza North
1105 U.S. Highway 80,
Tybee Island, GA 31328
Restaurants / Delivery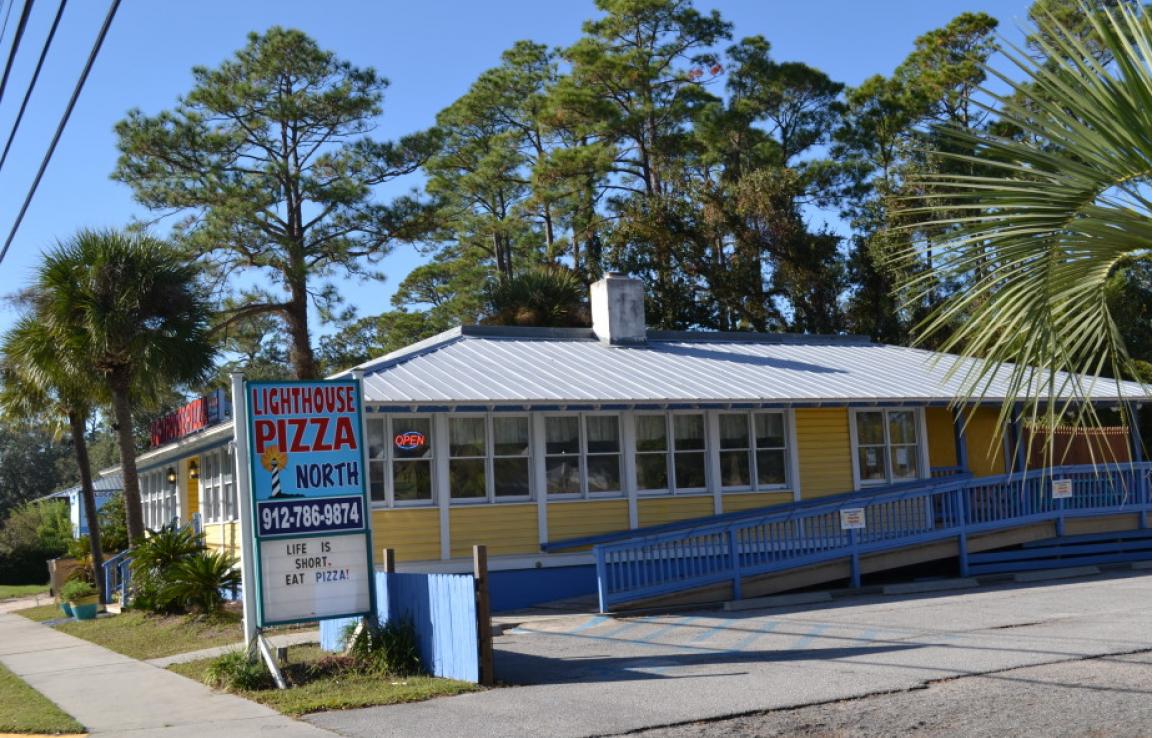 Info & Amenities
We make our pizzas with our own "Authentic Tybee Dough" -- thin crust or hand-tossed, made fresh in the store daily, and topped with your choice of a huge selection of meats, vegetables cheeses and sauces. Or choose a calzone, wings, or salad, and finish off with our fresh cinnamon sticks, apple crisp pizza or blueberry cheesecake calzone. Visit us at 15 Tybrisa Street -- a half block from the beach; or at 1105 U.S. Highway 80, Tybee's North End -- with free parking - or 346B Johnny Mercer Blvd. on Wilmington Island (Savannah).
Reviews
TripAdvisor® Reviews:
Chris G | Nov 13, 2018
"Great snack place and excellent food"
We stopped here for a snack before returning to Savannah. Nothing special about the place in general but the Bacon Cheesy Bread was amazing and took about 6 minutes to get to our table. The bread...
jhale624 | Oct 28, 2018
"What was that that I just tried to eat?"
I walked into get a slice of pizza around 5 o'clock in the evening. I paid four dollars for a piece of cheese pizza and that was about the worst piece of pizza I've ever had! It was hot, but it was...
Boilermaker_91 | Oct 28, 2018
"Amazing calzone"
We were getting a little tired of the millennial bar scene on Tybee Island so we stopped in for a quick dinner. I ordered a calzone while my wife ordered a salad. Both were exceptional. The...
Yelp® Reviews:
Eric M. | Jun 11, 2018
Pizza was great. Only downside was service was a little slow, however staff was very friendly and helpful.
Taylor H. | Jan 2, 2018
Clearly the Devil is down in Georgia because there is no other reason why a cheeseburger pizza would taste this good--some kind of deal has gone down. Why...
Todd H. | Jun 27, 2018
Bread sticks were tasteless; calzones had slightly more taste; pizza was actually decent but table service was poor. Overall I would say, don't bother....