Profile
Fish Art Gallerie LLC
1209 B US Hwy 80 East,
Tybee Island, GA 31328
Galleries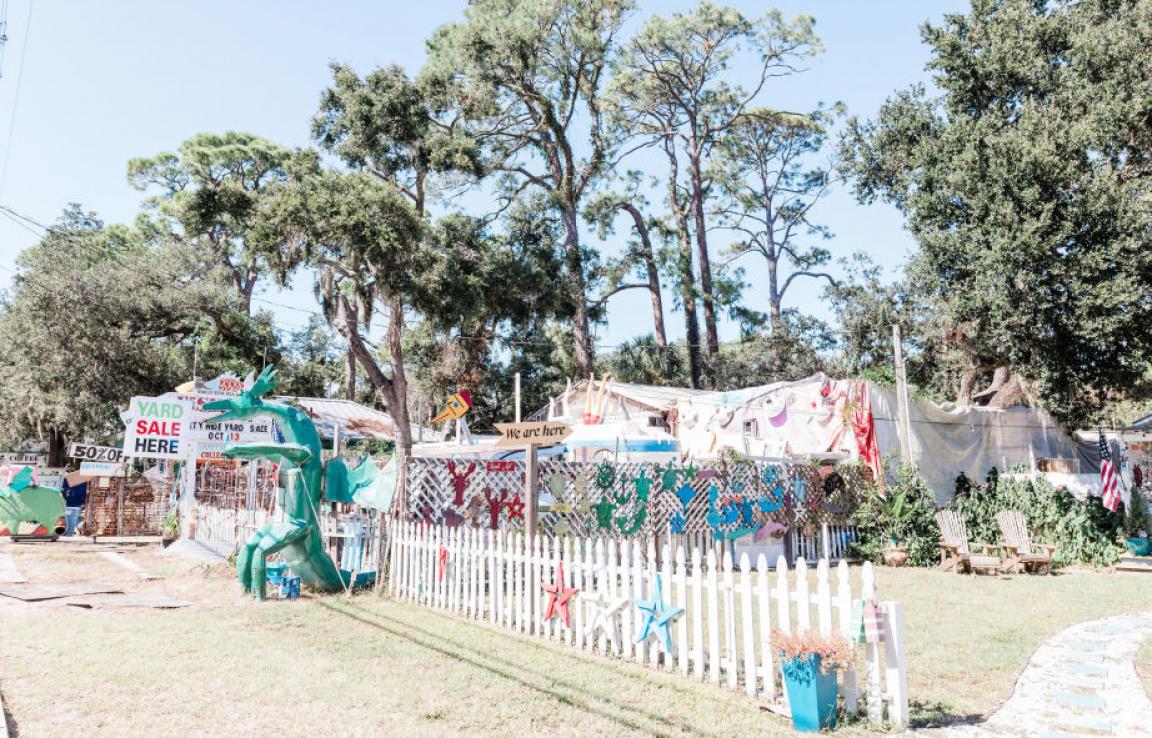 Info & Amenities
Fish Art Gallerie is filled with unique and eclectic folk art created of recycled materials by our very own Ralph Douglas Jones. He is one of those artist that only come along once in a blue moon. The artist that have experienced Douglas's work say, "move over Picasso!" His ingenious creations range from Fish sculpted from clap boards off of the older homes in this area to a 14 ft tall Mermaid, stand up charters made from instruments. Fountains of trumpets, trombones, brass fish & tea pots. Enjoy your self as you experience Douglas' Art! We also have our "Treasureland" out back, so pickers are welcome!
Reviews
TripAdvisor® Reviews:
Chascc303 | Jul 30, 2019
"I stop here during every trip to Tybee"
I stop here during every trip to Tybee. Great collection of kitsch. Prices are very reasonable too. Def worth the visit.
Bluffton | Apr 28, 2019
"Spend a Fun Hour here"
If you enjoy simply rummaging around in a flea market atmosphere, this is for you. Located on the main drag of Tybee Island, the shop offers an eclectic assortment of this and that.....mostly decor...
EagleTravel29 | Apr 17, 2019
"Interesting"
Interesting place to stop and look around. Some very eccentric stuff in here and it is part of a group of other artist shops.
Yelp® Reviews:
Dave O. | Jul 9, 2016
Great place on the way to the beach going to Tybee Island. The place looked so cool that we had to stop as we were leaving. We were glad we stopped....
Debra K. | Jun 18, 2017
Eclectic place. There's a lot of Mexican imported metal decor as well as some homemade "found" art. There's a bathtub full of sea shells, an "Art of...
Jody C. | Aug 6, 2018
Very dissapointing and waste of time. They consider themselves an antique and collectible place and it's nothing more than a tourist trap with 95%...