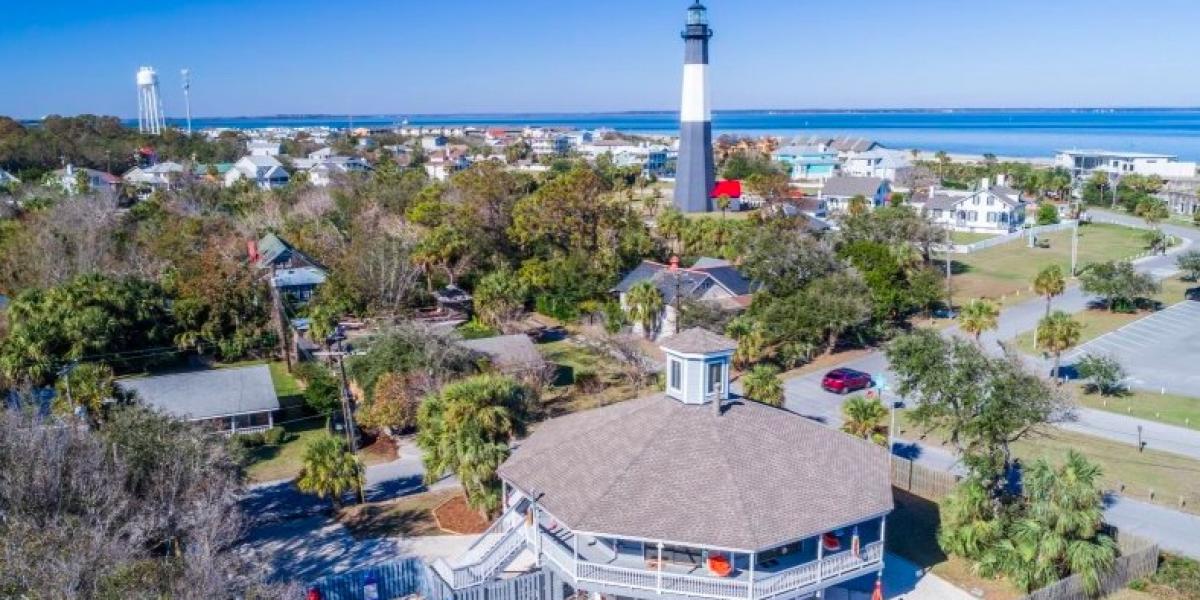 List
4 Tybee Beach Vacation Rentals
You're Sure to Love
1
Octagon Oasis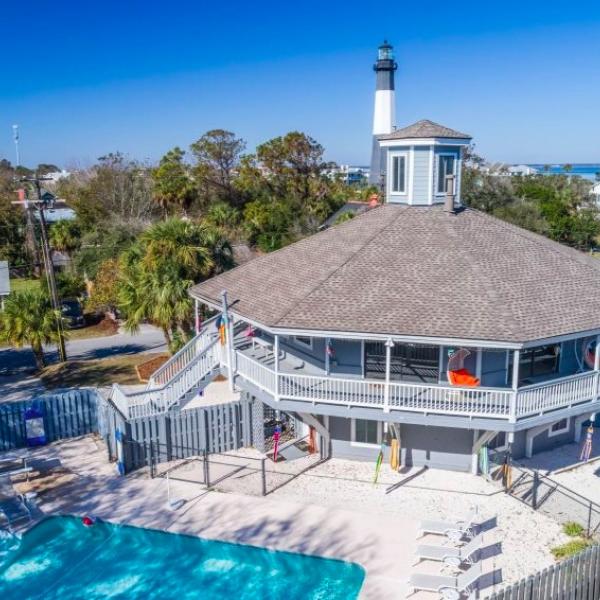 This show-stopping four level home offers unique views of the Tybee Island Lighthouse and is just a short walk to the Caribbean-inspired North Beach Bar & Grill restaurant. Swim in your private swimming pool and lay in the patio hammocks while enjoying the island breezes at this luxurious vacation rental.
4 Bedrooms | 2.5 Bathrooms | Sleeps 14
View this property here.
2
Bright and Festive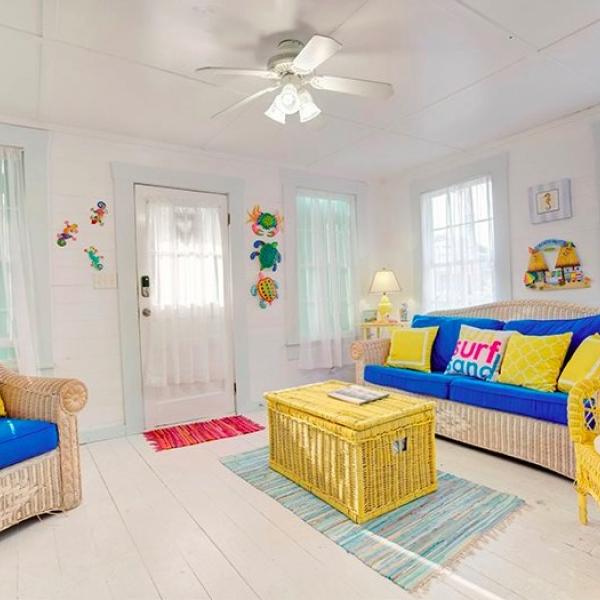 This bright Tybee cottage is perfectly located just a short distance from the Tybee Pier and Pavilion and South Beach's shops and restaurants. Whip up a southern-style breakfast in the quaint kitchenette adorned with quirky pineapples before heading out on the town for an afternoon of Tybee fun in the sun.
1 Bedroom | 1 Bathroom | Sleeps 4
View this property here.
3
Tybee Treasure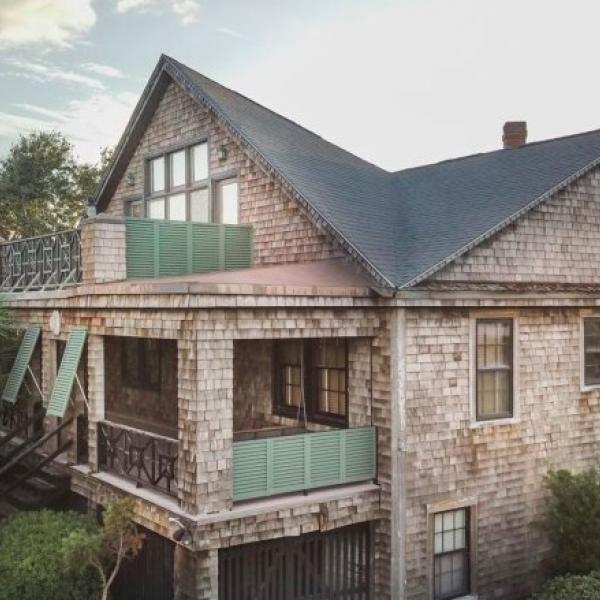 As one of the truly original homes on Tybee Island, this rental offers plenty of space and showcases a stunning panoramic view of the Atlantic Ocean. Sip on a fresh cup of coffee while you watch the sunrise or soak up the sun on the top deck in this luxury rental.
3 Bedrooms | 2.5 Bathrooms | Sleeps 8
View this property here.
4
Pet-Friendly Paradise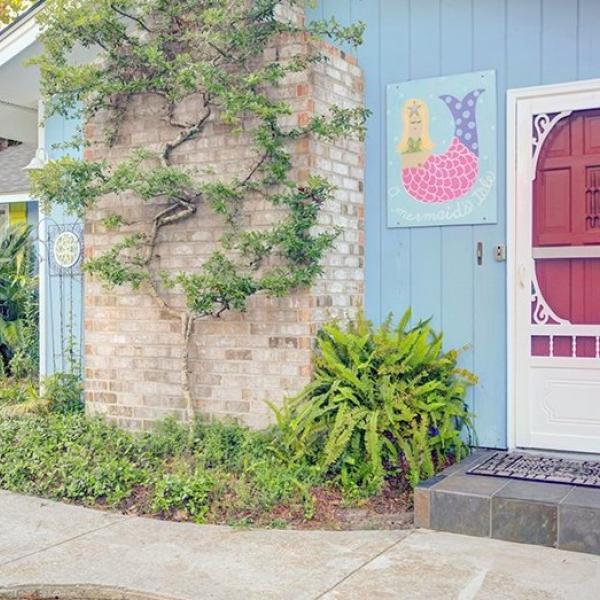 No one wants to leave behind the family pooch, so bring Fido along to this alluring mermaid-inspired rental. This pet-friendly cottage is located just a short walk from Memorial Park within the Tybee's quiet Mid-Beach neighborhood. Perfect for families or those looking to stay on the quieter side of town.
4 Bedrooms | 3 Bathrooms | Sleeps 9
View this property here.