Article
This Cool Tybee Island Restaurant
Is Hidden In Plain Sight
At first glance, Bubba Gumbo's appears to be part of the Tybee Island Marina. Hidden behind a boat storage structure, this colorful island restaurant blends right in with its surfer-cool aesthetic and laid-back charm.
Next-door neighbors
Located in an unassuming gravel lot, Bubba Gumbo's shares a locale with several other shops, including a kayak rental shop and a bait and tackle spot. Colorful equipment and hand-painted signs are everywhere, lending a distinctly authentic vibe to the place.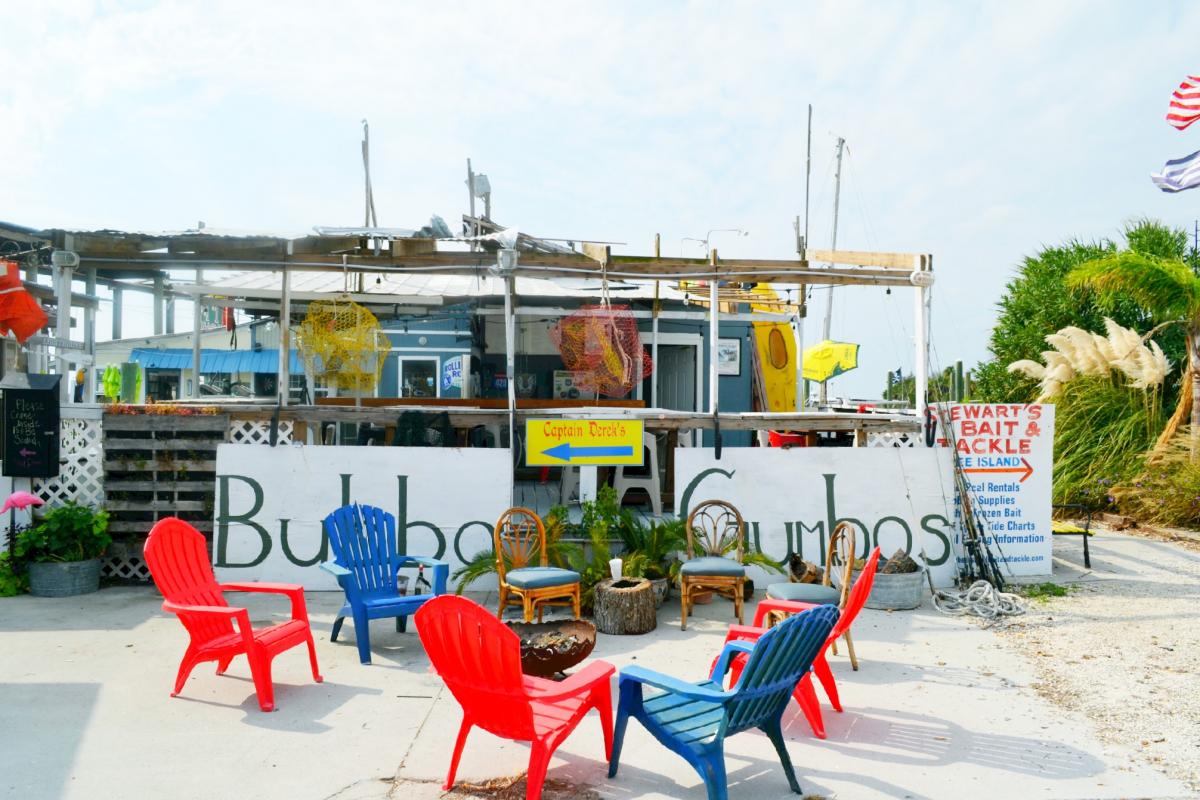 Great outdoors
If eating outside is your thing, you're in luck! Over half of Bubba Gumbo's seating is located outside. Patio umbrella tables line the side dock while tables seating six or more are arranged beneath a tin roof covering. With Tybee Island's idyllic weather, you're not likely to choose indoor dining!
Fresh fare
With a dock for a backyard, Bubba Gumbo's can say they quite literally serve seafood fresh off the boat. Order the catch of the day, a crab cake to share or a bowl of their esteemed seafood gumbo– it's all good!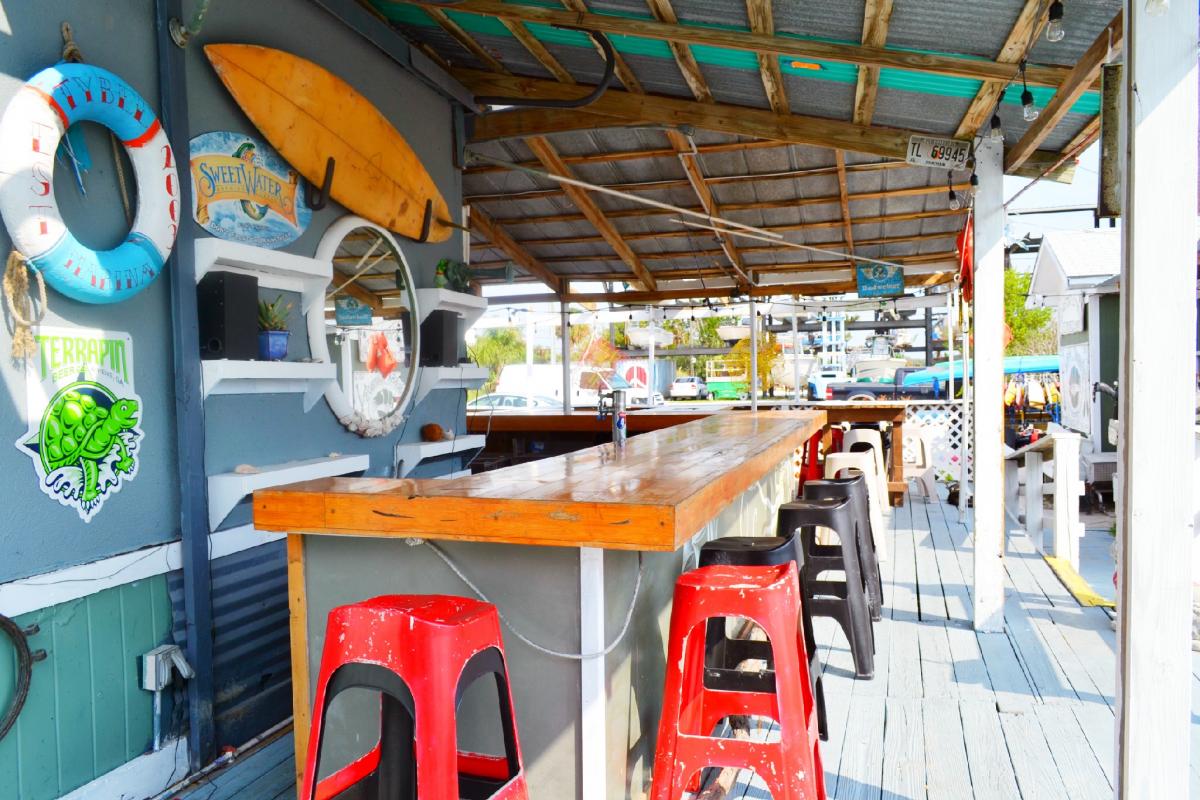 Raising the bar
Not hungry for an entire meal? The covered outdoor bar is arguably the coolest part of this Tybee eatery. Paper lanterns, colorful iron stools and vintage art give the place major island flair.
Good company
When the sun starts to set, gather around the fire pit with a drink and a date. It's the perfect place to catch an acoustic tune or make a new friend or two.