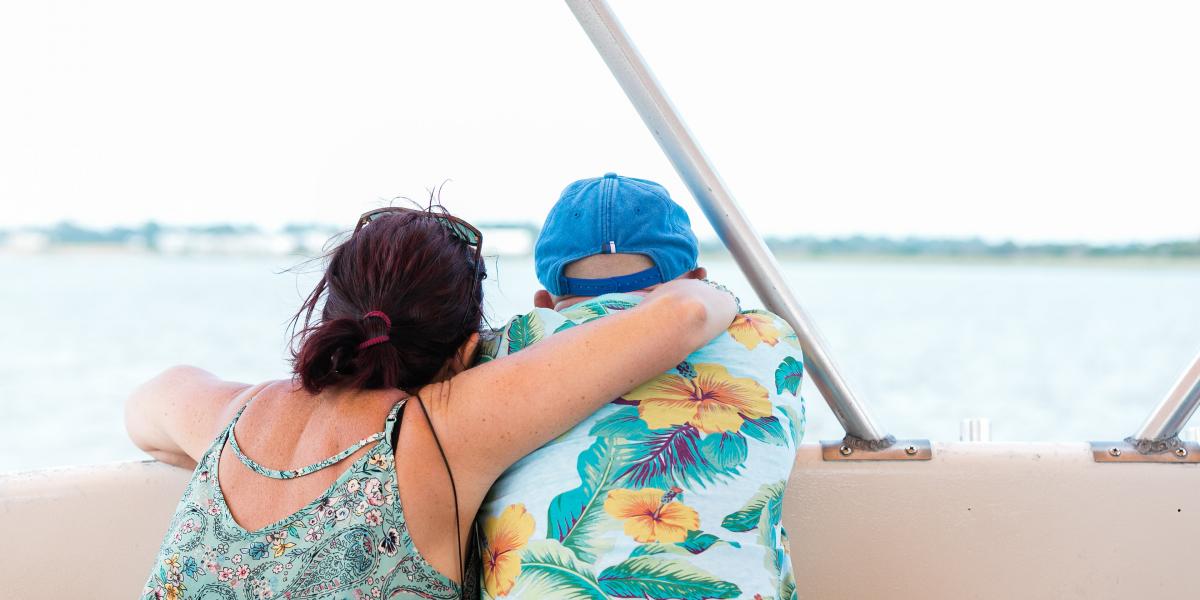 Article
Why Captain Mike's Dolphin Adventure is a Great Way to
Experience Tybee Island
You don't have to travel to a tropical locale to see dolphins: the waters surrounding Tybee Island are home to some of the most adorable sea mammals around. Get your camera ready, because on a Captain Mike's Dolphin Tour, these friendly marine creatures are always ready for their close-up!
Of all the different ways to see Tybee Island, this one may be one of the most fun, and one of the most affordable. At less than $20 per adult for a boat tour lasting one hour to 90 minutes (depending on where the dolphins happen to be frolicking on the day you book your tour), it would be a bargain even if you didn't see any of the water-loving locals. But most of the time, you'll begin seeing dolphins practically as soon as the boat starts out!
Captain Mike's canopied boats provide the perfect opportunity to get out on the water while enjoying the shade and an ocean breeze (and without having to get wet). Depending on the time of year, you may even be treated to seeing newly-born dolphin calves swimming practically alongside the boat with their parents. If there are shrimpers in the area, you're likely to see whole pods of dolphins leaping and splashing near the back of the shrimp boat while the nets stir up some of the dolphins' favorite snacks from the bottom.
While you're out on the water, your guides will point out landmarks like the Cockspur Island Lighthouse and tell you about some local history and points of interest as well. You may even be fortunate enough to see some of the huge cargo container ships that enter the Savannah River at the northern tip of Tybee Island, headed for the port just upriver from downtown Savannah.
A tour with Captain Mike's is the perfect excursion any time of year, but May through September sees sunset cruises available to watch the sun turn the marshes orange before it disappears behind the waving grass. November through February, you can book a historic adventure tour featuring the history of Fort Pulaski National Monument, Old Fort Jackson, the Tybee Island Light Station and the Cockspur Island Lighthouse as well as education on native wildlife. With so many different excursion opportunities, you could tour with Captain Mike on each visit to Tybee and never take the same tour twice!
Captain Mike's Dolphin Adventure also offers special packages for Girl Scout troops and other groups like wedding parties or bachelor/bachelorette gatherings. Your crew will always be friendly and informative, as well as knowledgeable about where you might find the most dolphin activity. We can see why so many flock to this unique Tybee Island experience where visitors can see some of the most adorable sea mammals around.