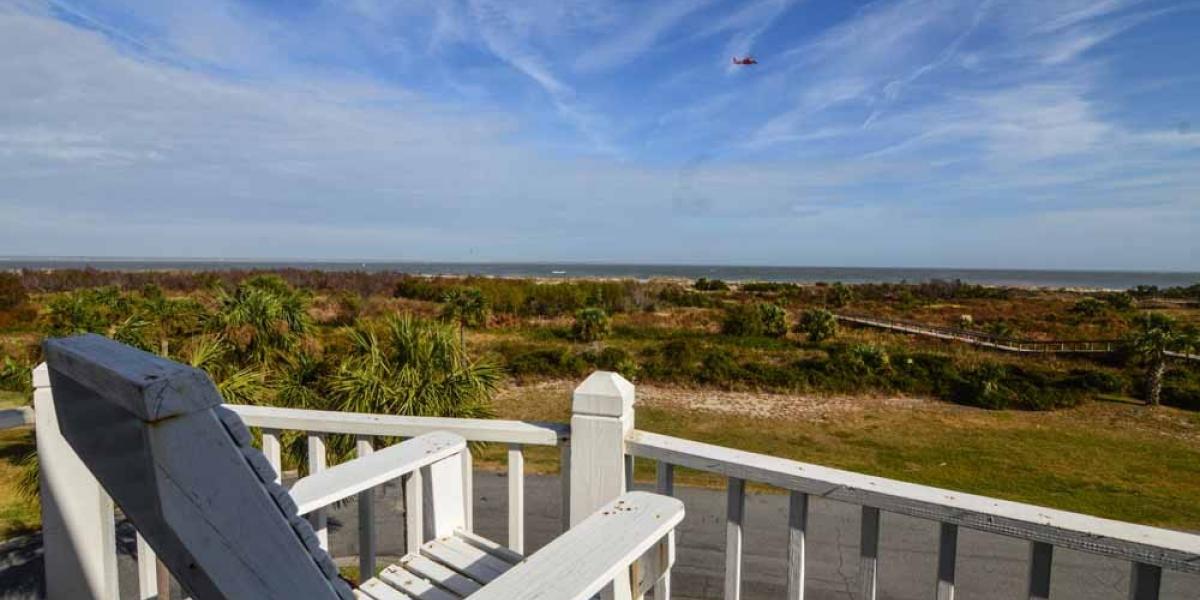 Article
Stay in Tybee's
Most Exclusive Neighborhood
Officer's Row is known as one of Tybee Island's most exclusive and sought-after neighborhoods. If these luxury rentals don't have you calling your vacation squad to plan your next Tybee trip, we don't know what will.
In the early 1900s, Tybee Island's Fort Screven served as a valuable part of coastal defense in the southeast. Located within the original fort grounds, Officer's Row was constructed to house ranking officers and their families. Just minutes from the Tybee Post Theater and the Tybee Island Light Station & Museum,
Angler's Retreat
With views like this, we can understand why guests of this beautiful rental swoon over the large wrap around deck and porch. Book Angler's Retreat here.

Captain TY-B
Sign us up for this Officer's Row abode that features a heated pool, elevator and show-stopping views of North Beach. Book Captain TY-B here.

Seabreeze Lane
This charming bungalow is perfect for entertaining friends and family with a renovated kitchen, hot tub and spacious living spaces. Book Seabreeze Lane here.

Captain's Lady
This shabby chic coastal home has plenty of room to sleep up to 22 guests! With an olympic size pool, be sure to pack all the swan and flamingo floats your heart desires. Book Captain's Lady here.

Mariners View
This quaint home is cozy with beautiful fireplaces throughout, as well as picturesque views of the Atlantic and the Savannah River from its furnished balcony. Book Mariners View here.

Captain's View
Just a quick walk from the beach, this Tybee rental offers all the amenities you could wish for-including a private pool and a gourmet kitchen. Book Captain's View here.

Inness Free
This Officer's Row rental is decked out with the newest amenities, but we think this view is reason enough to book this Tybee bungalow. Book Inness Free here.

Scope out the entire Oceanfront Cottage Rentals collection to find the perfect rental for your next island getaway.