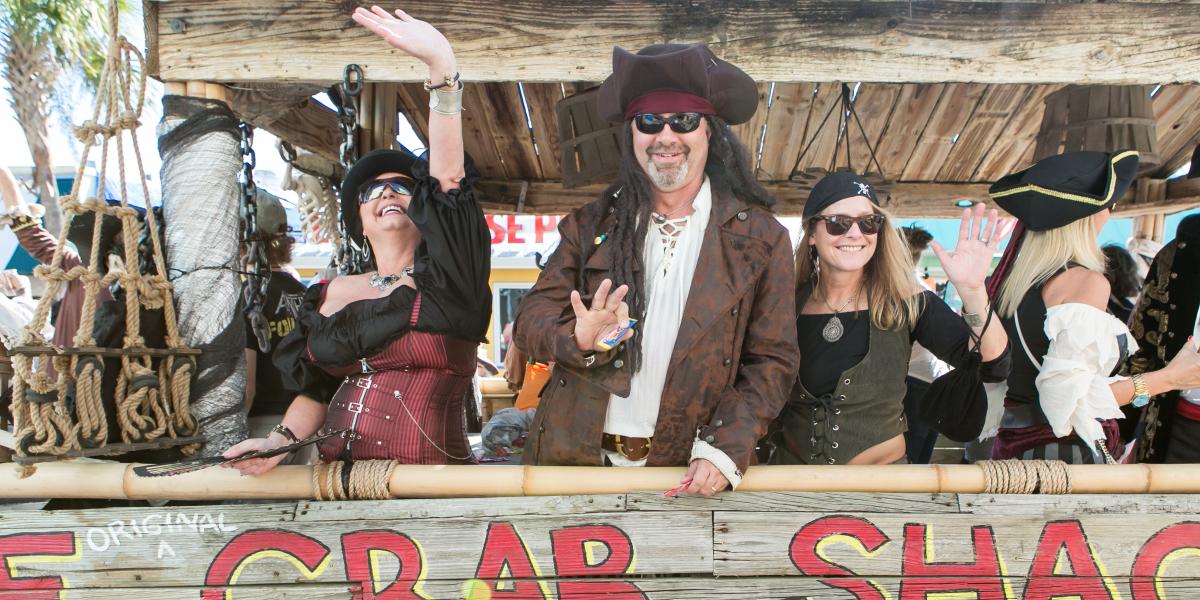 Article
A Day-By-Day Guide to
Tybee Island Pirate Festival
If you're into swashbuckling, live entertainment on the beach and drinking in costume, Tybee Island's Annual Pirate Festival is for you! Join revelers in one of the most spirited parties on Tybee Island each October. With our day-by-day guide, you're sure to find a Pirate Fest event that shivers your timbers!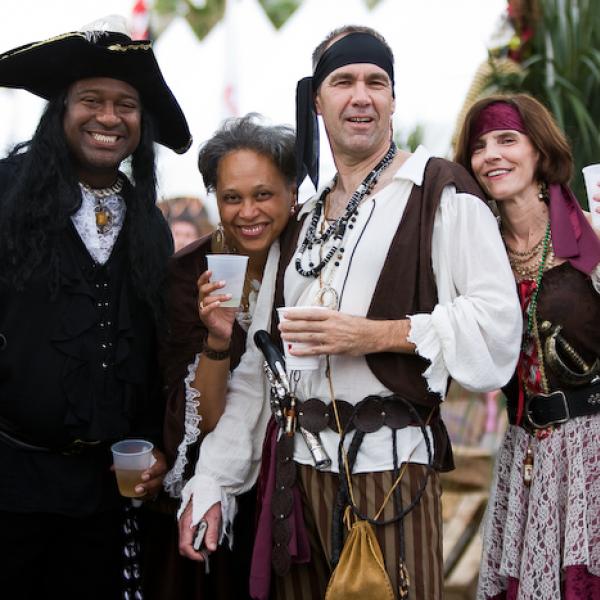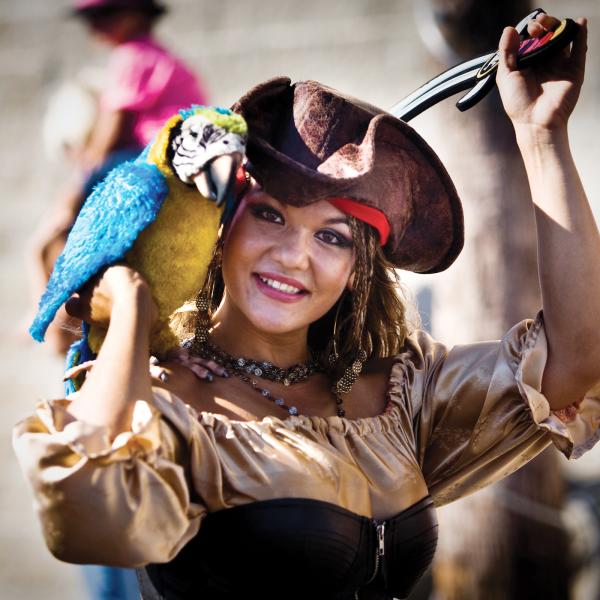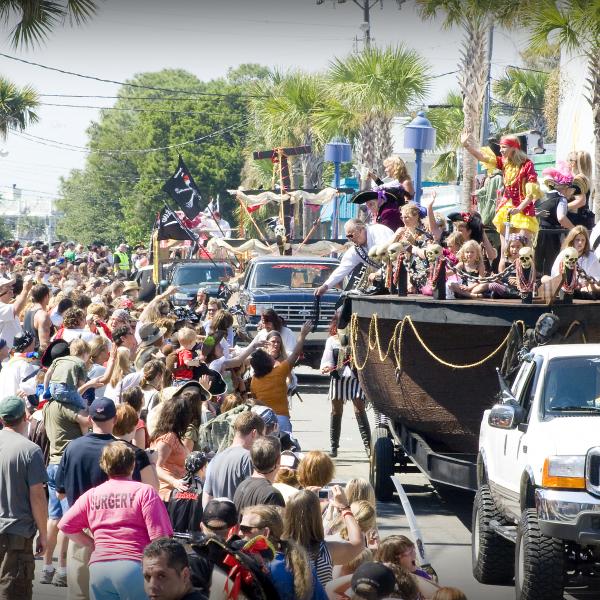 Daily Festivities
Thieves and Gypsies Market
Don't have a chest overflowing with pirate attire? Don't fret — the Thieves and Gypsies Market is an outdoor bazaar filled to the brim with costumes, gear and treasures galore. You're sure to find something that suits your fancy and makes you feel like a million dubloons!
Little Matey's Cove
Pirate Fest has something for everyone, including the little ones! Kids can enjoy face painting, bouncy houses, magic shows, a pirate ship ride a ferris wheel and more! And you absolutely won't believe the amazing exotic animals at this year's petting zoo. Don't forget to check out the new Kiddie Carnival while you're at it! Come one, come all!
Thursday 
Buccaneer Ball
Thursday night, Tybee's beloved Crab Shack turns into a tavern fit for a bunch of rowdy pirates to kick off Pirate Fest! Join locals and visitors alike for an evening of hearty libations, a bounty of fresh seafood and delightful music. Help crown the King and Queen before shaking your booty all night long to jaunty tunes.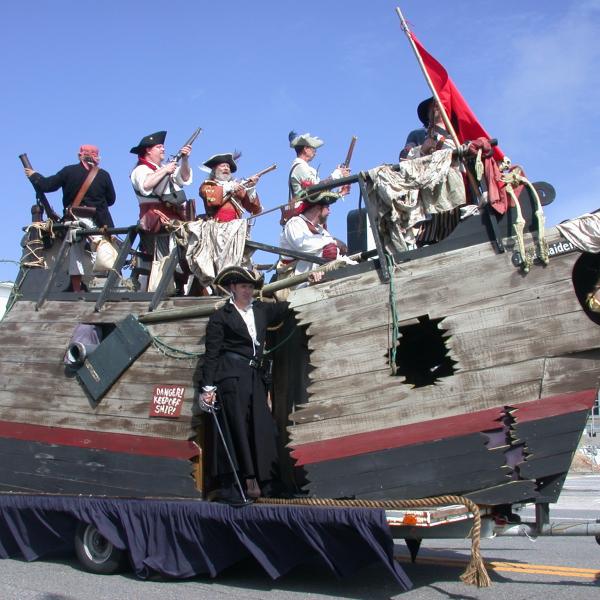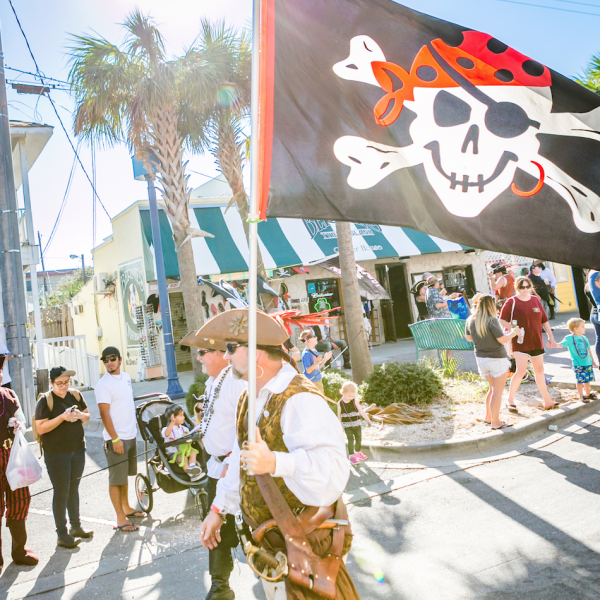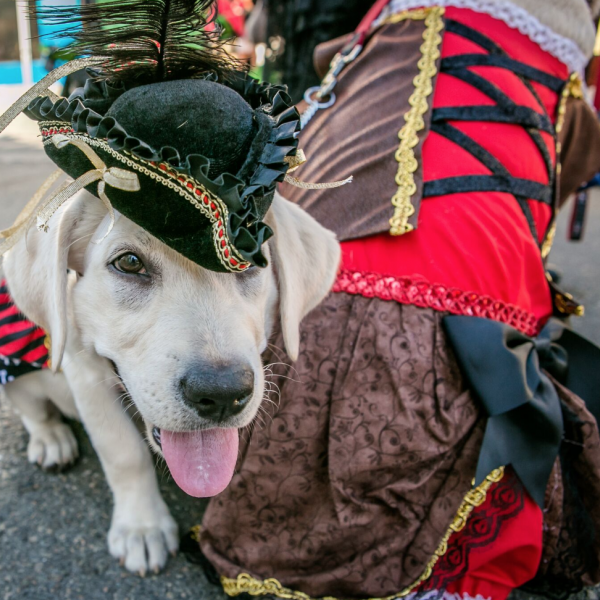 Friday
Live Music on the Stage
Once you're dressed for the part, head over to the main stage for live music! You can expect to hear from local musicians as well as some top secret performers. Performances vary from day to day, but one thing is for sure: they'll bring the party!
Saturday
Pirate Victory Parade
The Pirate Parade is one of the biggest highlights of Pirate Fest. This energetic, family friendly street party is a pirate lover's dream come true, with high-flying flags, dancing and free treasures! The parade goes from 3 p.m. to 5 p.m. and the route runs from the North Beach Parking lot to Tybrisa Street, providing a great view of Tybee Island the entire way.
Live Entertainment on the Main Stage
From costume contests to great musical performances, the main stage at Pirate Festival is filled to the brim with great entertainment. Plan to stay late and dance the night away followed by fireworks.
Sunday
Did you miss any of the many activities over the weekend? Now's your chance to hit up those booths. Have a bite at one of the many vendors, pick up that handcrafted bowl you've been eyeing or wander around and meet other festival-goers.
Click here to buy tickets this year's Tybee Island Pirate Festival events.